Judging by the questions we're getting, a lot of you are considering buying homes on land in Pierce County this year. Some people bough their first house in Tacoma or in a housing development in the suburbs and now want more space. Others are moving to Pierce County to find a home on some land with a view of the mountain. Either way, buying a home on land is a little different.
Why buy a home on land in Pierce County?
Many people who move to Pierce County do so because they're in search of greener pastures (literally), homes with more square footage to enjoy, and of course, more land. Living on land means different things to different people—to some this means 1 acre and to others this means 20+ acres. For the purpose of this list, we're thinking about homes on 1+ acre of land.
Whether you dream of raising chickens, you love the peace and quiet, you want to create an incredible garden, or embark on a life of homesteading, these Pierce County cities offer more opportunity to try your hand at all of this and more!
How much do homes cost in Pierce County right now?
As of 2022, the median home price in Pierce County, WA is about $525,000. That's for a regular house that is not on land. The 2022 Pierce County Real Estate Market continues to be a seller's market. Pierce County home prices rose 18% from 2021 to 2022. The most expensive neighborhoods in Pierce County have median home prices at or above a million dollars. The median home price in Pierce County in January 2022 is $525,000. The housing market is most competitive for buyers searching for homes under $650,000. Due to a low inventory of homes for sale buyers agents from across Pierce County are reporting their clients are facing multiple offers. To learn more about the Pierce County Real Estate market check out the blog post, "Pierce County Real Estate Update 2022."
In the past year, we saw 1,618 sell with homes on over an acre of land in Pierce County. The median home price was $646,000. The most affordable was a fixer upper manufactured home on 1 acre that sold for $115,000 in Roy, WA. The most expensive was a luxury home on 3.1 acres that sold for $4,850,000 in the Kopachuck Ridge/Horsehead Bay area of Gig Harbor. Obviously there are a huge variety of opportunities available when it comes to buying homes on land in Pierce County.
Buying a property with a home already built and financeable is easier to finance than buying raw land with an eye to building. To learn more about that check out our interview with land specialist Bobby. He shares his experiences buying homes on land in Spanaway, Graham, and Eatonville:
What are the most affordable neighborhoods in Pierce County for finding a home on land?
Prices are increasing across the county. You still may be able to find a mobile home with a shop or outbuildings on some property in certain parts of Pierce County.
What neighborhoods and towns in Pierce County are good for finding homes on land?
Homes on land can be found all around Pierce County (pretty much everywhere…for a price!) These are some neighborhoods where you can find more easily and affordably find homes with some property in Pierce County. Cities like Roy and Yelm (technically in Thurston County) offer lots of options. Fine tuning your neighborhood based on commute, property size, home size, and budget is essential for determining the right neighborhood.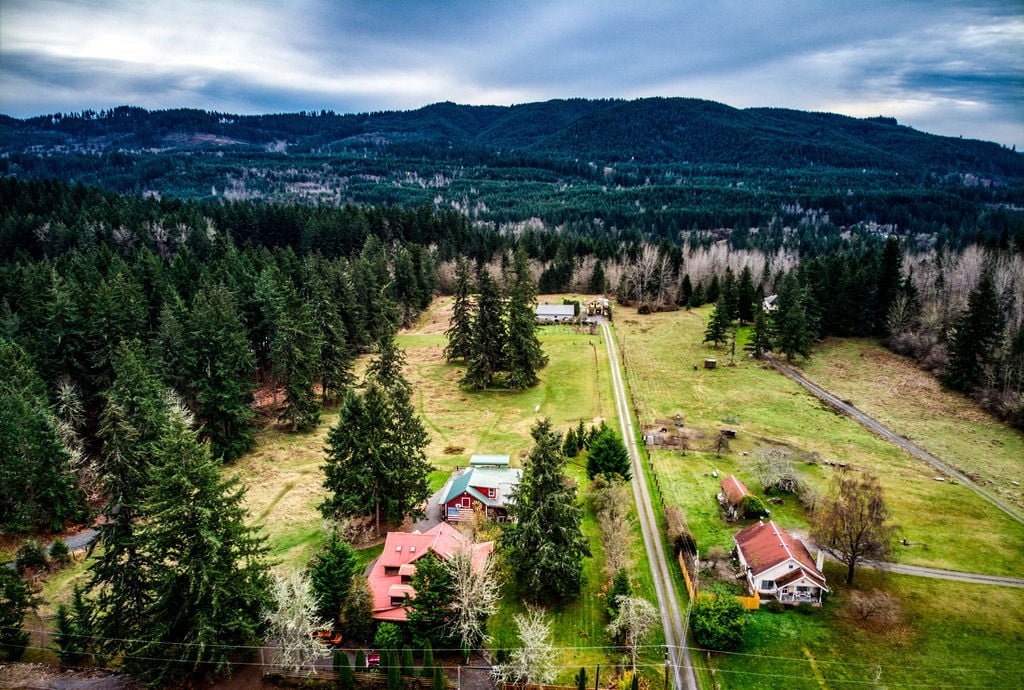 If slow paced rural small town life is for you, you definitely want to look into Eatonville. This town has homes on acreage, homes with incredible views of nature, and easy access to forests and mountains.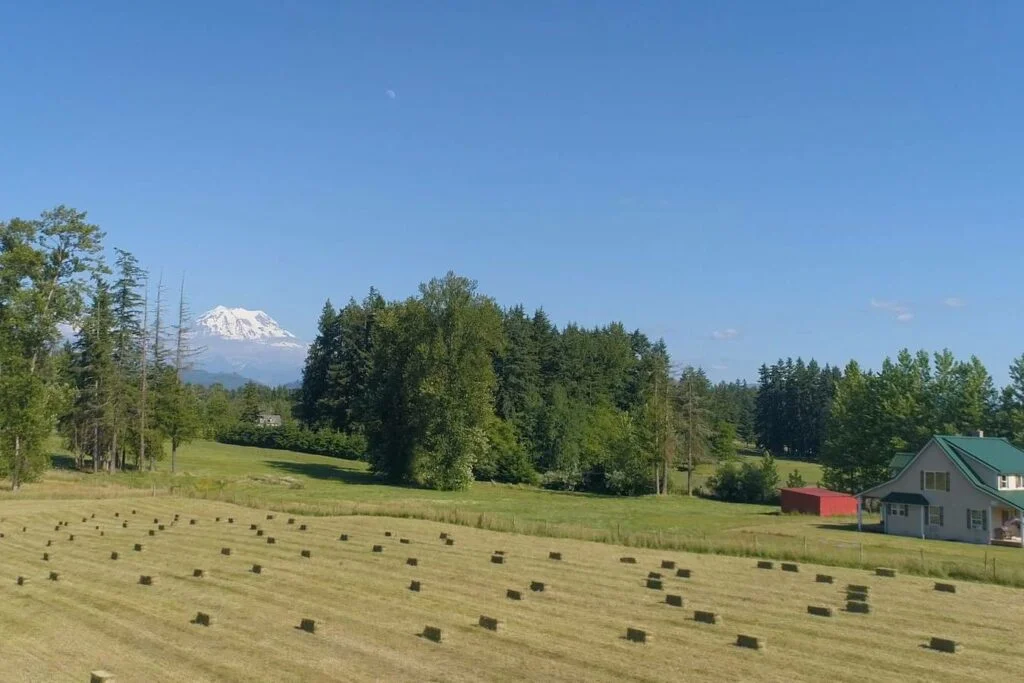 Spanaway is south of Tacoma and just east of JBLM, and this area offers lots of opportunity to buy homes on more land. You're still close to lots of city amenities, and Pacific Ave has tons of variety when it comes to dining, grocery stores, local services, etc.
Graham is just south of Puyallup, and this community is definitely known for its rural setting and country atmosphere. There are plenty of huge properties here with acreage, and lots of people raise animals. While the community has its own city amenities, neighboring Puyallup has a ton more variety. You don't have to go far when you need more choices. And when you're done shopping on South Hill, you can head back to Graham and have tons of space to yourself.
The Midland area is a smart choice for those who want to live on more land in Pierce County yet be close to Tacoma amenities, Highway 512, Interstate-5, and Joint Base Lewis-McChord. Much of Midland has been zoned as a rural area and new zoning in recent years has opened up for more building and more residential housing density. However, this means that there are many opportunities in this area to buy a home with some acreage. Many Midland residents have horses, chickens, goats, and other livestock and enjoy living in a more rural setting.
Mountains, rivers, wilderness, and lakes. This is as beautiful and rugged as living gets in Pierce County. Nestled up against Mt Rainier National Park and far from the worries of town. Speaking of town, Tacoma is a little over an hour drive. So while there are people who commute from Elbe, Ashford, Alder Lake, et al – it is a bit of a drive! That said, if a home on land is your dream Elbe and Ashford area two of the most affordable parts of Pierce County to achieve it.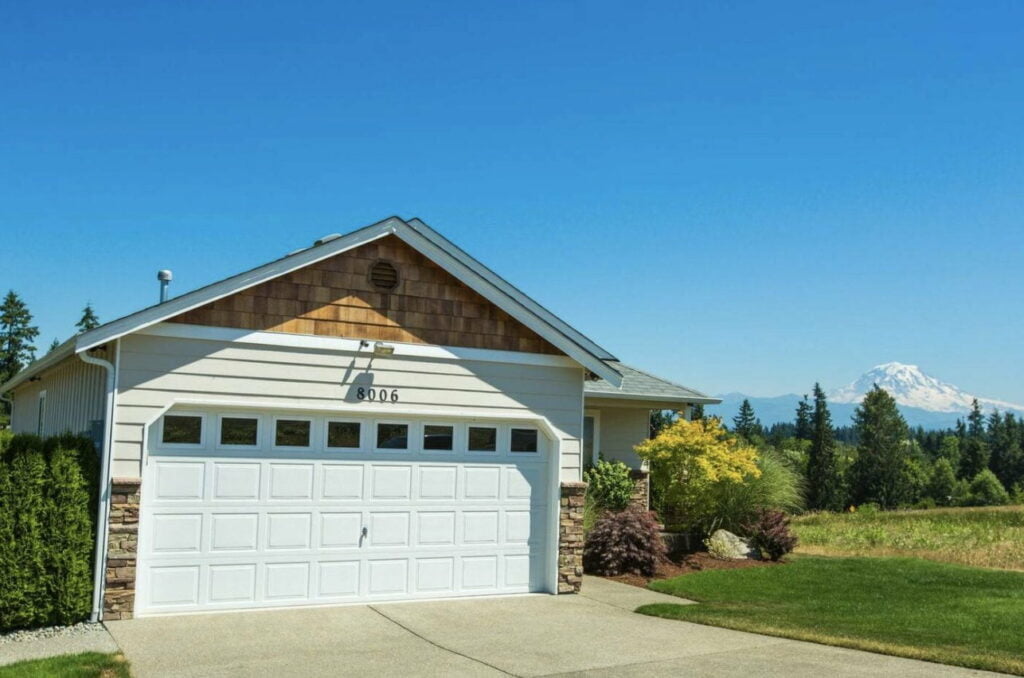 Bonney Lake offers a unique scenario. Located just to the east of Puyallup, Bonney Lake is a particularly convenient city for commuters to live in AND live on more land. You have lots of city amenities close by, and Highway 410 runs right through the middle of Bonney Lake making it easy to connect to both Highway 167 and Highway 512.
Edgewood is just north of Puyallup and depending where you have to commute to, this is an even better option than Bonney Lake! Right in-between Interstate-5 and Highway 167, Edgewood also has the convenience of 161 (aka Meridian Ave) running right through the middle of town. You'll find newer suburban neighborhoods, more established communities where the houses are on larger lots, and of course, homes on properties where you can really spread out and use the space as you please.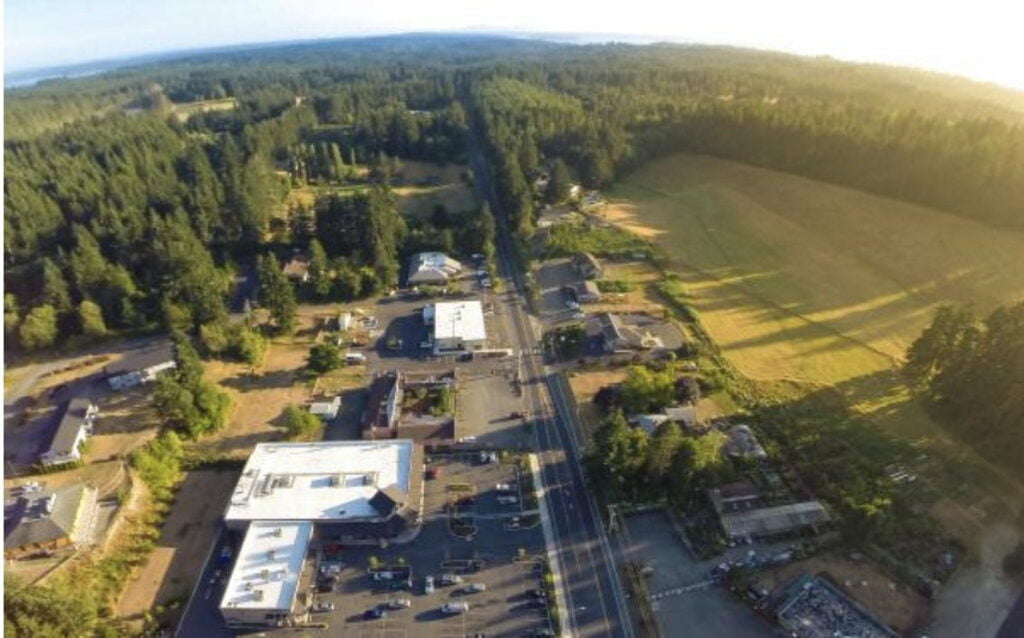 If you don't mind being a little further out from conveniences, the Key Peninsula (to the west of Gig Harbor) presents a great opportunities for privacy + living on more land. You're also surrounded by water (as the name suggests!), so there are lots of opportunities for boating, paddle boarding, kayaking, etc. in addition to all of the hikes and camping opportunities at the states parks on the peninsula.
More resources for buying a home on land in Pierce County:
Everything You Need to Know About Moving to Pierce County
How to Buy Vacant Land in Pierce County
Best Cities for Buying a Home on Land in Pierce County
Most Affordable Neighborhoods in Pierce County
Most Expensive Neighborhoods in Pierce County
Neighborhoods and Cities Near JBLM
Resources for buying a house in Pierce County:
Marguerite Martin, Founder of MoveToTacoma.com is a real estate agent in Tacoma, WA . As a real estate "Matchmaker," she specializes in connecting real estate clients to the perfect agent in Tacoma and across the country. Learn more at Meet Your Guide.