What's it like living in Puyallup?
Even though this website is called Move to Tacoma- we have a special place in our hearts for Puyallup. MovetoTacoma.com creator Marguerite Martin was born in Downtown Puyallup. Marguerite grew up living in both South Hill and and Downtown Puyallup- so let's talk about what it's like living there and what you need to know!
How much does it cost to buy a house in Puyallup?
Right now the median home price in Downtown Puyallup is about $570,000 with an average home size of 1,900 square feet. The median home price in South Hill is about $590,000 with an average home size of 2,061 square feet. The median home price in Pierce County in general is $525,000, so Puyallup homes are slightly more than average.
The 2022 Pierce County Real Estate Market continues to be a seller's market. Pierce County home prices rose 18% from 2021 to 2022. The most expensive neighborhoods in Pierce County have median home prices at or above a million dollars. The median home price in Pierce County in January 2022 is $525,000. The housing market is most competitive for buyers searching for homes under $650,000. Due to a low inventory of homes for sale buyers agents from across Pierce County are reporting their clients are facing multiple offers. To learn more about the Pierce County Real Estate market check out the blog post, "Pierce County Real Estate Update 2022."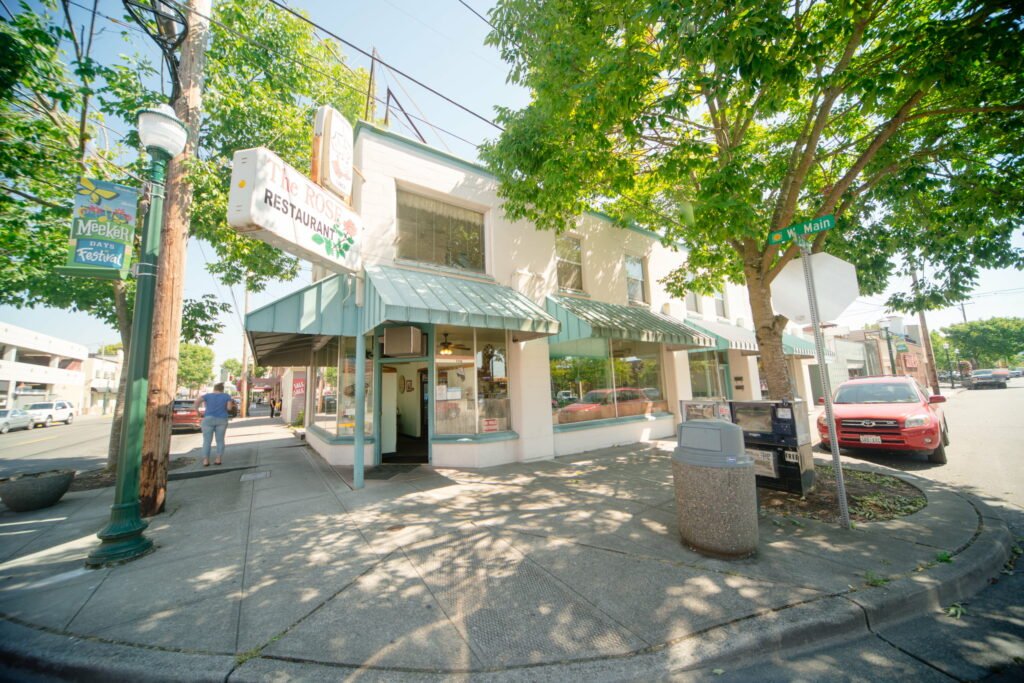 Puyallup's thriving historic downtown neighborhood offers a small-town vibe. DT Puyallup is filled with one-of-a-kind businesses that have been owned and operated by the same families for generations. Downtown is down the hill from the newer South Hill neighborhood of Puyallup. Downtown is a bustling expanse of well connected neighborhoods, restaurants, businesses, shopping and schools.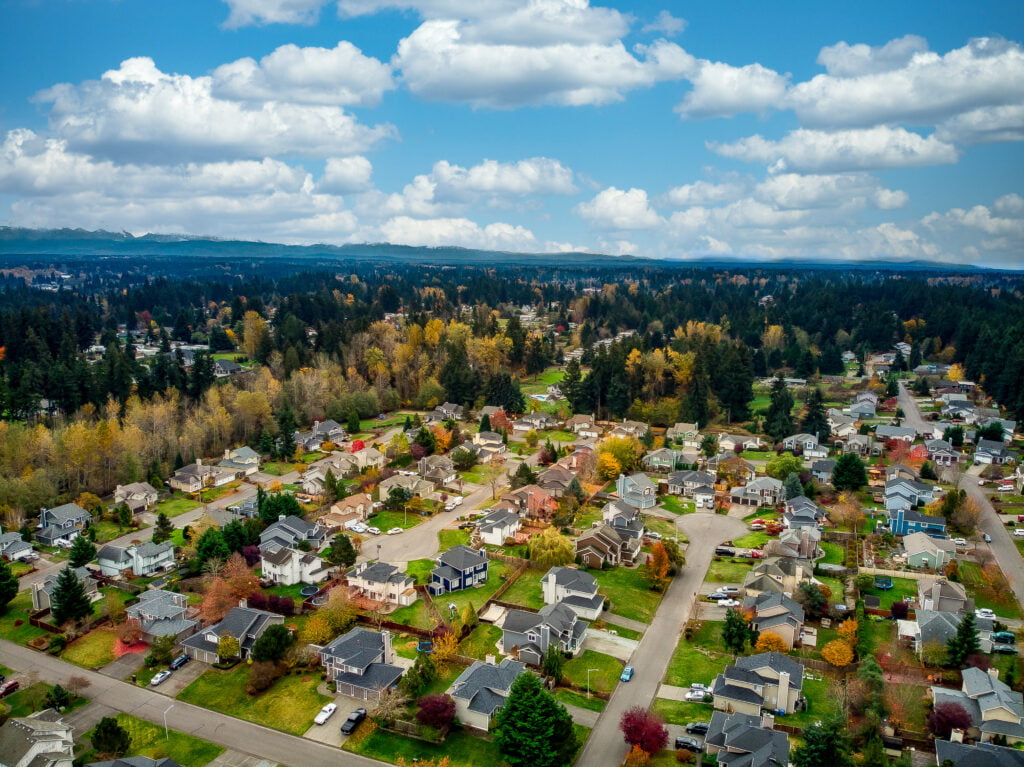 South Hill is the newer part of Puyallup. Full of planned developments and communities- it has shopping, dining, parks, and newly built construction. South Hill sits between the hustle and bustle of Downtown Puyallup, and neighborhoods like Frederickson and Graham on the pathway to the Mountains.
Other neighborhoods near Puyallup and South Hill:
Summit – Summit is located in the perfect spot to commute north or south. You can slip up Waller to I-5 and head to Tacoma or Seattle. You can hop on 5-12 and be in Puyallup or Lakewood in minutes. JBLM and Olympia are also convenient from Summit. If you have one person in your household commuting north and another commuting south, this neighborhood is ideal.
Midland – Midland is a very special neighborhood in Pierce County. In spite of its proximity to the City of Tacoma many of the properties are large and rural feeling. Many people in Midland have horses and other animals. It's extremely convenient because of it's location between I-5 and Highway 5-12. So whether you're commuting north to Seattle or South to JBLM or Olympia the location is choice.
Edgewood – Edgewood has a variety of housing, but many of the properties are still on larger pieces of land than average. Folks looking to have a rural feeling lifestyle while still being close to everything love Edgewood.
Sumner – People who live in Sumner love the small town feel and convenient location. In addition to a well connected downtown which makes getting around easy and convenient, Sumner has a number of local businesses and shops on its main street. While Sumner has an industrial area that provides jobs, it still has farmland and a rural feel surrounding it.
Frederickson – Frederickson has a lot of newer homes and newer businesses. Most of the homes are located just 10-15 minutes from Highway 512, making it more convenient for commuters.
Spanaway – Spanaway can feel like it's out in the country, but it's really just a few minutes from Downtown Tacoma. The main highway through the area is Pacific Avenue, which is lined with a variety of services and locally-owned businesses.
More resources for buying a home in Pierce County:
Everything You Need to Know About Moving to Pierce County
How to Buy Vacant Land in Pierce County
Best Cities for Buying a Home on Land in Pierce County
Most Affordable Neighborhoods in Pierce County
Most Expensive Neighborhoods in Pierce County
Neighborhoods and Cities Near JBLM
Resources for buying a house in Pierce County:
Marguerite Martin, Founder of MoveToTacoma.com is a real estate agent in Tacoma, WA . As a real estate "Matchmaker," she specializes in connecting real estate clients to the perfect agent in Tacoma and across the country. Learn more at Meet Your Guide.