Living in Gig Harbor has a coastal quality. People living here are surrounded by water, nature, and incredible views of Mt Rainier and the Olympics. Gig Harbor is located just over the bridge from Tacoma, WA. Though it was once a sleepy fishing village, Gig Harbor is growing fast. Home to some of the finest view homes in Pierce County, homes in Gig Harbor run from lovely home in planned communities to homes on acreage and luxury view homes with saltwater access. The area has won awards for quality of live from Coastal Living Magazine and others.
What is commuting from Gig Harbor like?
Commuting from Gig Harbor is pretty straight forward. If you're commuting north to Seattle you have two choices. You can drive over the Narrows Bridge and up I-5 (which also takes you past Tacoma and Sea-Tac Airport) or you can drive up to Southworth and catch the Fast Ferry to Seattle.
What kind of shopping is available in Gig Harbor?
Gig Harbor has a variety of shopping available depending on what part you're in. Downtown Gig Harbor has cute little shops and restaurants. The Uptown area of Gig Harbor has stores like Safeway, Homegoods, Marshall's, other clothing stores, a movie theater, and restaurants. To see some local shops in Gig Harbor check out this video tour:
What neighborhoods are in Gig Harbor?
These are the main neighborhoods in Gig Harbor, Washington. Downtown Gig Harbor, Gig Harbor North, Uptown, Artondale, Rosedale, Wollochet Bay, Kopachuck Ridge/Horsehead Bay, Reid Road, Point Fosdick, and Fox Island. You can see where they are on a map by visiting the Clickable Neighborhood Map.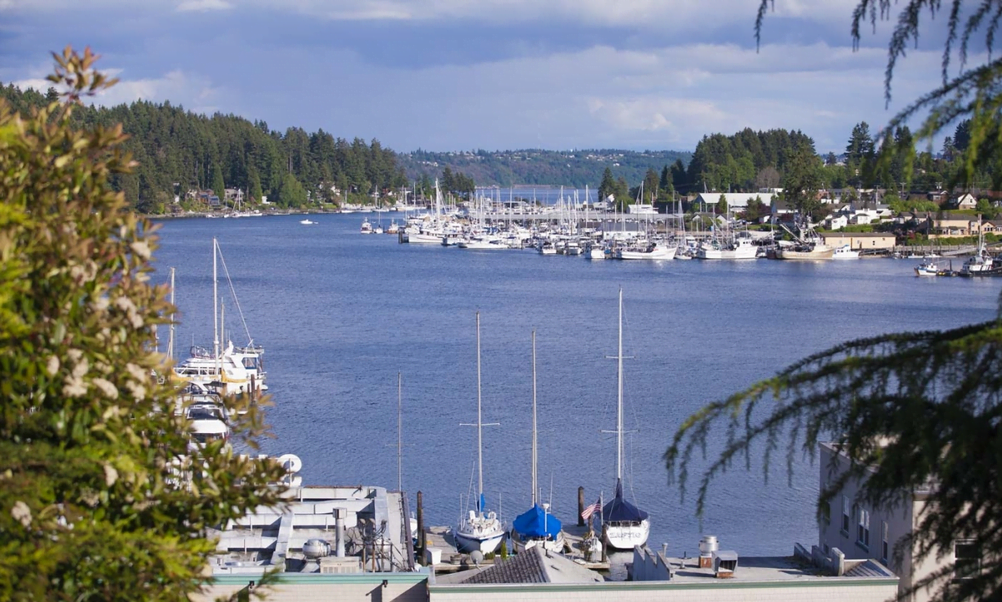 Downtown Gig Harbor neighborhood is a peaceful place to call home or even just visit for a quick weekend getaway. Residents and out-of-towners love taking advantage of the beautiful maritime setting, whether it's enjoying a walk along the waterfront or heading out for a boating adventure. The best way to get a feel for the harbor? Rent a kayak or take a ride on the Gig Harbor Gondola– the best way to tour the neighborhood is from the water!
Median Home Price in Gig Harbor: $723,000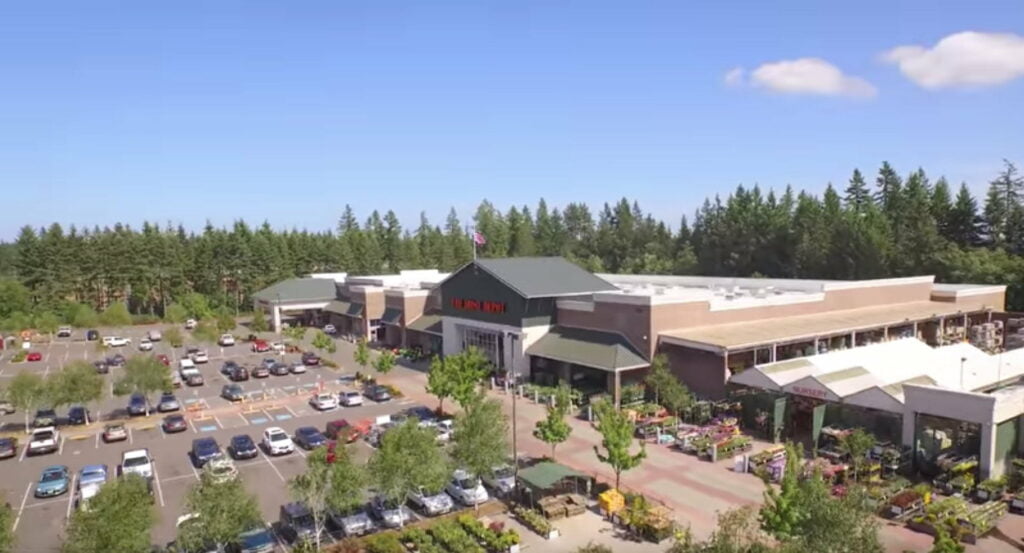 One of the fastest growing parts of Gig Harbor is Gig Harbor North. This growth is all part of Gig Harbor's strategy to absorb the tens of thousands of new folks moving to Pierce County in the coming years. Many of the new construction neighborhoods, stores, and facilities in Gig Harbor North have been built in the past ten years, with many more homes and businesses still to be built. The Target, the Costco, and the YMCA are all located here- as well as parks and shopping.
Median Price for Homes in Gig Harbor North: $729,000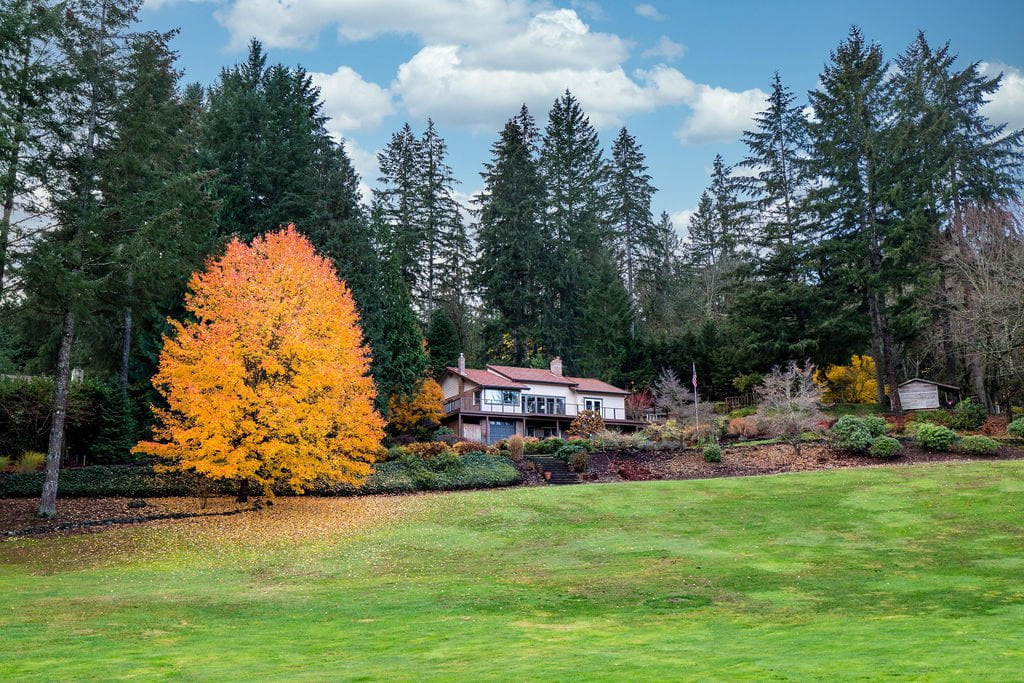 Most of Artondale is in the center of the Gig Harbor area. Artondale is one of the more rural areas of Gig Harbor.  It takes about 10 minutes to get to Downtown Gig Harbor from most parts of Artondale and about 10 minutes to get to the Narrows Bridge.
The Median Home Price in Artondale: $693,500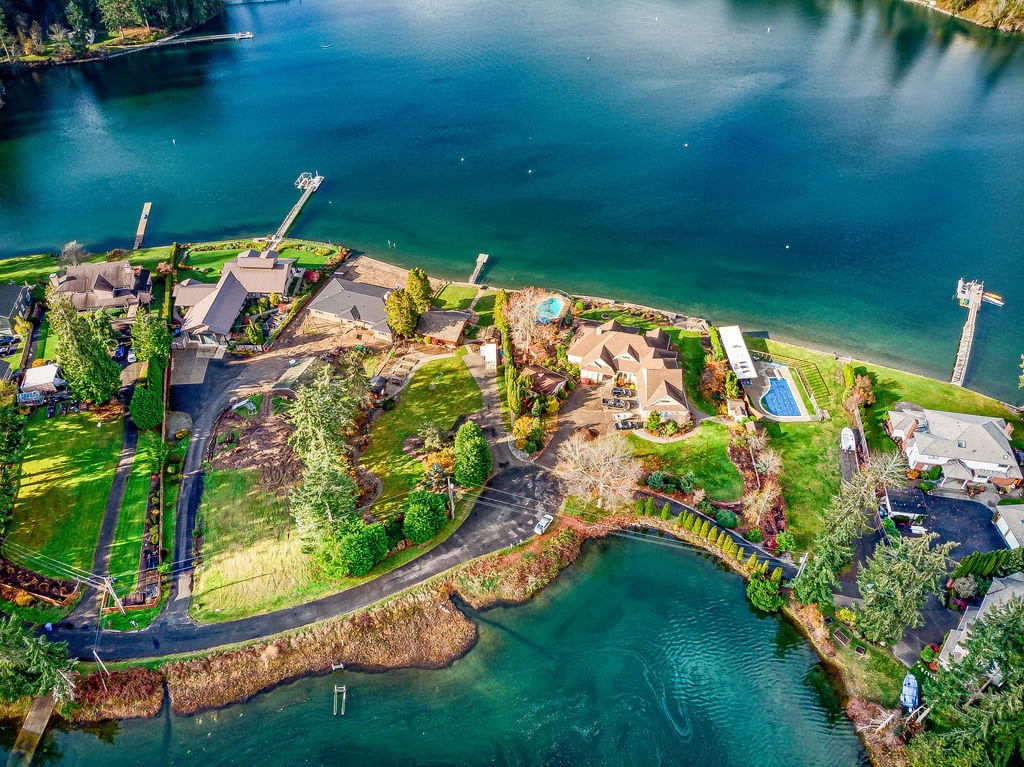 Located right off  highway 16 in Gig Harbor, residents of Rosedale have grocery stores nearby as well as restaurants, shopping, entertainment, various golfing opportunities, pharmacy services, and post office.
Rosedale Median  Home Price: $814,000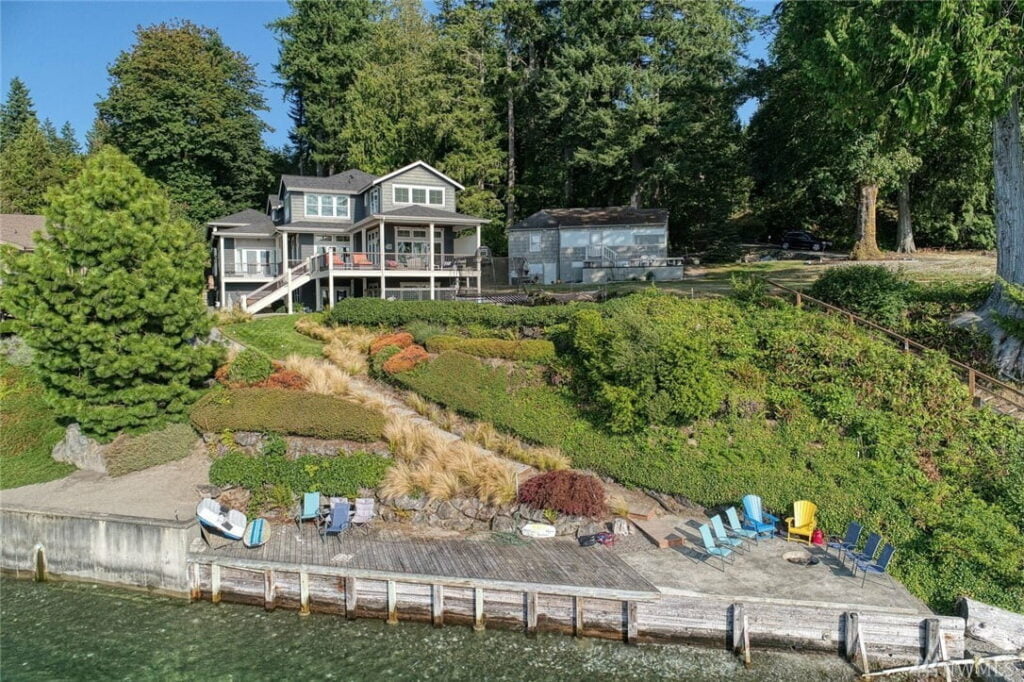 Kopachuck ridge and Horsehead Bay used to be the sort of place people had cabins to visit.  Now cabins are being replaced, and homes in this neighborhood are some of the most expensive homes in Pierce County. Kopachuck Ridge Estates is a community of 76 homes. The neighborhood has cul-de-sacs and combines custom-built homes with sweeping views and more modest homes.  Many of the homes have views of the Olympic Mountains, Puget Sound, and Mount Rainier.
The Median Home Price in Kopachuck Ridge / Horsehead Bay: $1,225,000
Point Fosdick Area
Median Price: $780,000
Conveniently located near the Narrows Bridge and Highway 16, many homes in Point Fosdick have water views that face Fox Island. The Narrows Airport in located nearby.
Reid Road Area
Median Price: $868,000
Reid Road is now called Reid Drive, but many locals still refer to it as Reid Road. This neighborhood is conveniently located between Downtown Gig Harbor and the Narrows Bridge.
Wollochet Bay
Median Price: $908,000
Wollochet Bay is home to some of Gig Harbor's finest waterfront homes. The bay opens onto the southern Hale Passage that seperates Fox Island from the Kitsap Peninsula.
Fox Island is quintessential northwest living. Many homes on the outer edges of the island have incredible views of Mt Rainier or the Olympics as well as the water, while homes on the inner part of the island have privacy, property, and a rural feeling. No matter where you live on the island, access to fishing, boating, or a walk on the water is available to everyone. For more information on how much it costs to buy a house on Fox Island right now click here.
Fox Island Median Price: $1,010,000
Key Peninsula is one of Pierce County's most rural locations just past Gig Harbor, WA on the peninsula. From waterfront homes to farms, Key Peninsula is country living.
Median Home Price: $516,000
What do the neighbors say about living in Gig Harbor?
You can learn what the neighbors are saying by visiting the neighborhood page for Gig Harbor on our site where we include quotes from locals. You can also check out these interviews from the video series Meet the Neighbors where Gig Harbor residents were profiled about their lives and what they love about living in Gig Harbor.
Want to learn more about the Pierce County Real Estate Market?
The 2022 Pierce County Real Estate Market continues to be a seller's market. Pierce County home prices rose 18% from 2021 to 2022. The median home price in Pierce County in January 2022 is $525,000. The housing market is most competitive for buyers searching for homes under $650,000. Due to a low inventory of homes for sale buyers agents from across Pierce County are reporting their clients are facing multiple offers. For more information on the real estate market in Tacoma in 2022 check out "Tacoma Real Estate Market 2022."
Additional resources:
Pierce County's Most Expensive Neighborhoods
The Most Affordable Neighborhoods in Tacoma 
The Most Affordable Neighborhoods in Pierce County
All About Moving to Pierce County
Resources for buying a house in Tacoma:
Marguerite Martin, Founder of MoveToTacoma.com is a real estate agent in Tacoma, WA . As a real estate "Matchmaker," she specializes in connecting real estate clients to the perfect agent in Tacoma and across the country. Learn more at Meet Your Guide.