The 2022 Tacoma Real Estate Market continues to be a seller's market. Pierce County home prices rose 18% from 2021 to 2022. The median home price in Pierce County in January 2022 is $525,000. The housing market is most competitive for buyers searching for homes under $650,000. Due to a low inventory of homes for sale buyers agents from across Pierce County are reporting their clients are facing multiple offers.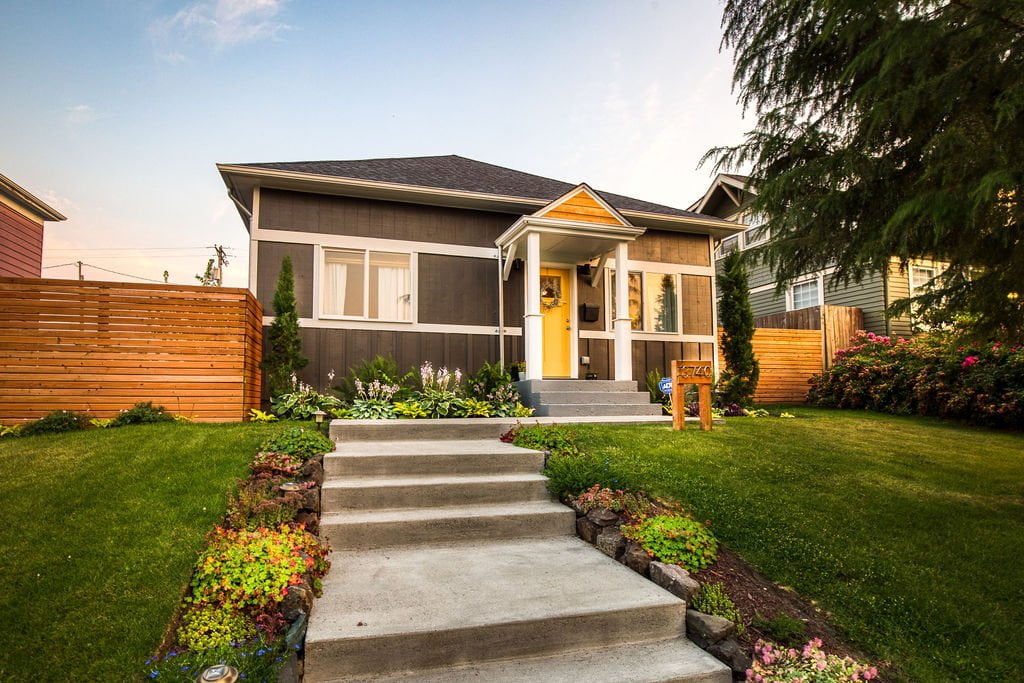 How much does it cost to buy a house in Pierce County in 2022?
As of January 2022 home prices in Pierce County are up 18% over the previous year (2021). Home prices in Pierce County rose 15% from 2020 to 2021. Pierce County home prices have been increasing incredibly fast over the past few years.
What happens to the Tacoma real estate market if interest rates go up in 2022?
Already we see the impact of the perception that rates are going up- Tacoma home buyers are racing to make the most of their buying power. This means that Tacoma real estate agents expect to see the same steep increases in home prices during the first quarter of the year.
When should I sell my house in Tacoma in 2022?
The number of buyers in the Tacoma real estate market far exceeds the number of sellers. Things are especially acute in the first quarter of the year because many sellers wait until the second quarter (Spring!) to list their homes. This means that if you can list your house earlier in the year, you'll likely be better off. As inventory builds and interest rates increase, there is potential for the Pierce County real estate market to begin to level out in the second half of the year.
Will homes in Pierce County become more affordable in the future?
Pierce County Home Prices have doubled over the past 7 years. In addition to the folks moving here, millennial residents of Pierce County are coming of age and buying houses in droves. There are few homes available to buy, which is driving up the prices. Over the next 30 years, the regions population is expecting to increase by 30%. Millions of people.
Since cities like Seattle and Tacoma have not been able to keep pace with building affordable housing for residents- radical solutions are being proposed. 
The Cascadia Innovation Corridor solution
 proposes building four new cities to accommodate the increase in our population caused by human migration and more people being born here.
"Unless existing cities like Seattle are willing to bulldoze 40% of their single family homes, those cities won't grow dense enough to fit all the people coming to the area in the next few decades. Because of this, housing will get more expensive, urban sprawl will increase and emissions will rise, the report says." – 

'Pacific Northwest Needs Four New Cities on Undeveloped Land, Report Says' KUOW 
How can we make Tacoma and Pierce County a more affordable place to live?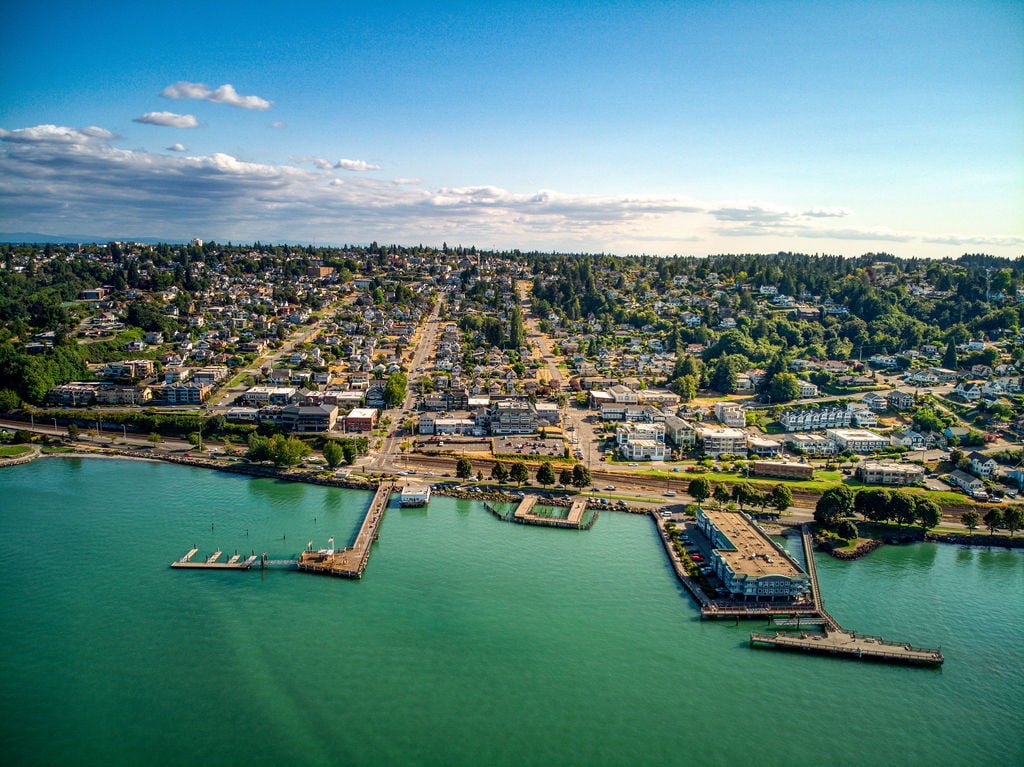 We need more homes for people to live in. We are in an extreme inventory shortage, and without building more housing, this situation is going to get worse and worse. If you have a second home or a rental that you are interested in selling, now is the time to put it on the market. If you know someone who has moved out of state and still has their house, tell them the market is full of buyers who will buy it.
As we enter 2022, lawmakers in the Washington State Legislature are working to pass a law to increase density in cities across Washington State. Passing this law would help improve density in counties across Washington, including Pierce County.
The progress of the upzoning bills represents a notable shift for a policy that once seemed untouchable, especially in local politics. The proposals are gaining traction as housing prices skyrocket, inventory of homes for sale hits rock bottom and more people become aware of the history of housing segregation. In recent years, California and Oregon have passed statewide legislation to allow more density.

"There's no end in sight for the housing crisis that we're in. We need to be proactive and take action," said Rep. Jessica Bateman, D-Olympia, who sponsored the bill.

"We're talking about duplexes and fourplexes," Bateman said. "We aren't talking about apartments being legalized in single-family neighborhoods. We're talking about modest home choices that used to be legal." – Single-family home neighborhoods could see duplexes, sixplexes in bills pushed by WA lawmakers – The Seattle Times
What are the most affordable neighborhoods in Pierce County in 2022?
As of January 2022 the most affordable neighborhoods in Pierce County are the Elbe/Ashford area, Wilkeson, Longbranch, Parkland, and Anderson Island. The most affordable neighborhoods in Pierce County tend to also be the furthest out.
Elbe/Ashford Area – This area is one of the most remote areas in the county- generally thought of as a place to buy cabins. These days more and more people have moved to the most rural part of Pierce County for peace and quiet and affordability. A single family home in this area costs around $335,000.
Wilkeson – Homes in the tiny town of Wilkeson cost an average of $375,000. Like Elbe and Ashford the location is rural and mountainous and attractive to folks wanting space, land, an access to adventure.
Longbranch – Located on the Key Peninsula, homes in Longbranch have an average sales price of $385,000.
Anderson Island – Homes on Anderson Island require a ride on the ferry to reach. The ferry departs from the town of Steilacoom. Homes on Anderson Island are selling for an average of $396,000.
Parkland – Located just south of Highway 5-12 near Pacific Lutheran University, single family homes in Parkland are selling for about $399,000.
Where are the most affordable neighborhoods in Tacoma in 2022?
Downtown Tacoma and the surrounding neighborhoods are the most affordable. They are also the most competitive. As of January 2022 these are also some of the neighborhoods most likely to see multiple offers.
Downtown Tacoma – The median home price in Downtown Tacoma right now is about $327,000. This is the median price of Condos in Downtown Tacoma since that is pretty much all there is to buy.
South Tacoma – Homes in South Tacoma went for $390,000 in 2021. This makes South Tacoma one of the most affordable places to buy a single family home in all of Tacoma right now.
St Helens/Theater District – This neighborhood is mostly home to condos and townhomes. It costs an average of $390,000 to buy a home in this neighborhood. It's located between Downtown Tacoma and the Stadium District.
Hillside/UWT – Located between Downtown Tacoma and the Hilltop Neighborhood. Hillside/UWT is made up of townhomes and single family homes. It costs about $395,000 to find a home in this neighborhood.
Mckinley Hill – Located on Tacoma's Eastside. Single family homes in the McKinley Hill neighborhood go for about $395,000.
For more information about buying a house in Pierce County check out these resources:
Would you like to learn more about how you can move to Tacoma in 2022?
Here are some additional resources for checking out how to move to Tacoma: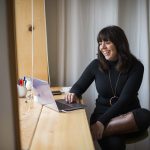 Marguerite Martin is a different kind of Tacoma real estate agent. Check out the Tacoma Neighborhood Guide to find answers to questions you have about neighborhoods in Tacoma and Pierce County. When the time is right to start looking, Marguerite can connect you with a local real estate agent who specializes in the neighborhoods you love most. Click here to contact Marguerite.