Today we're talking about Tacoma home prices. Every month I talk with a dozen or so buyers about the Tacoma and Pierce Count real estate market. They want to know what it takes to successfully buy a house in this market. There are always lots of questions. These days, there's also a lot of confusion. Because clearly things are changing in the market- but so far that change is NOT what buyers who have been increasing squeezed out want. What buyers want is the relief that lower prices (or at least flattening prices) would bring. What we have is 5% fewer homes sold than this time last year. We also have prices that are still going up every month.
In this post I'm going to answer some common questions about buying a house in Tacoma. I'm also going to give examples of homes that have sold in different neighborhoods around Pierce County. We're also going to look at the difference between the price the home had when it went on the market vs what it actually sold for. This is important for buyers to have realistic expectations of what price range they should be looking at and how much they should be offering. If you're someone that has written tons of offers and never been successful- this is the crux of the conversation you need to be having with your buyers agent.
What are home prices like in Tacoma right now?
In the last 30 days 392 single family homes sold in the city of Tacoma. While the average price of those homes when they were listed was $525,000 the average SOLD price of these homes was $559,000. That means this past month homes in Tacoma sold for about 107% of the price they were listed for. Now this is across the ENTIRE city. Some neighborhoods saw higher and lower sales prices, obviously.
What was the least expensive house to sell in Tacoma last month?
The lowest price home to sell in Tacoma last month was listed for $170,000 and sold for $230,000. It was located in Central Tacoma off South 8th Street. It was a boarded up single family home zoned Mixed Use with no access to buyers and was not financeable. It ended up selling for $230,000 cash.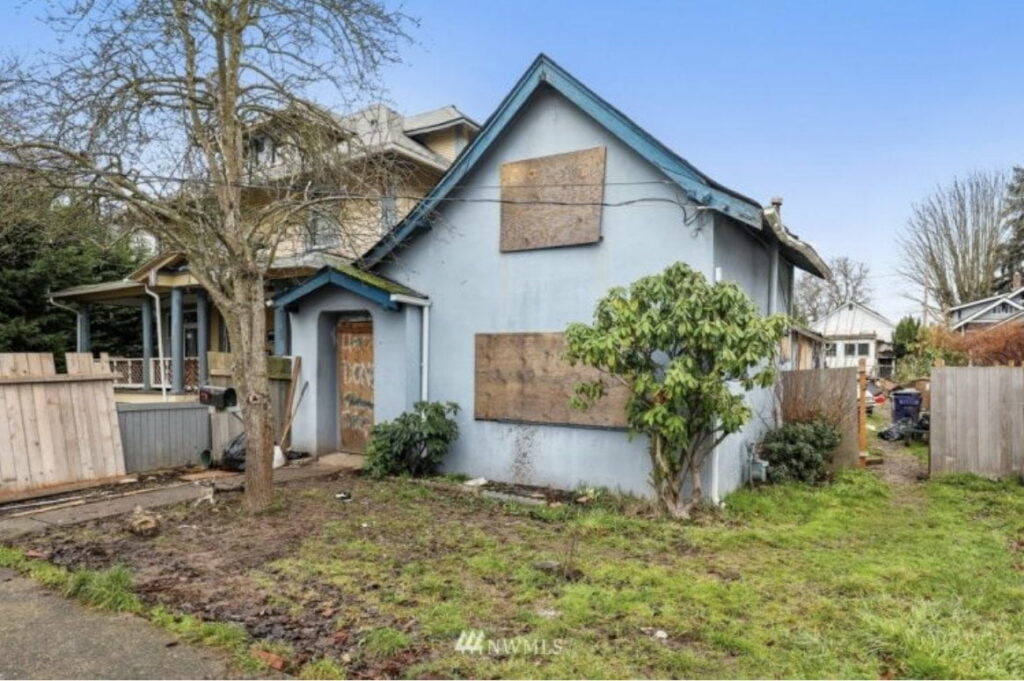 Property Description: Calling all developers! Set in the Hilltop neighborhood, with access to the proposed Tacoma light rail extension, this property is a great opportunity for development. The lot size is 4312 sq ft. Zone URX Mixed Use. Estate Sale No Form 17. This property is sold "As-is". It is boarded up and there is no access to the interior. NO ACCESS TO HOME.
What was the most expensive house to sell in Tacoma last month?
The most expensive house to sell in Tacoma last month was 901 North Yakima in the Stadium District. The house was listed for $2,599,950 and sold for $2,799,950. It was not financed and was paid for with cash.
901 North Yakima Avenue Tacoma, WA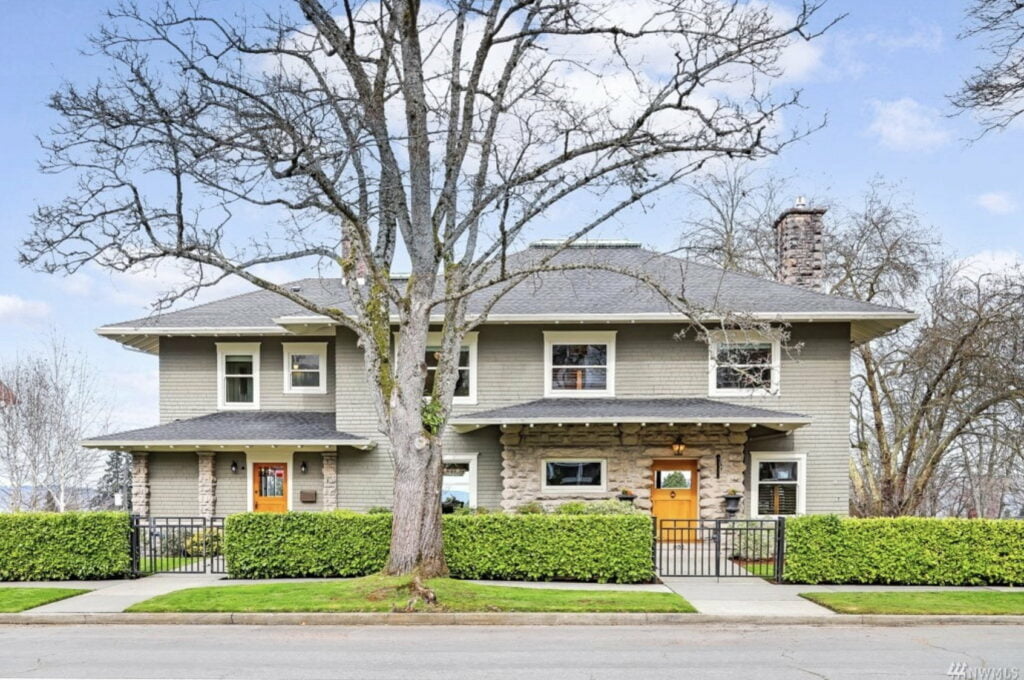 Property Description: Situated on one of Tacoma's most coveted streets, this stunning historic home is steeped in rich turn-of-the-century craftsmanship including stately fireplaces and handcrafted detailed woodwork. An attentive, creative collaboration transformed the kitchen, bathrooms, and living spaces while retaining the home's original charm. Gourmet chef's kitchen has Miele appliances, thoughtful storage and plenty of entertaining options. Step out to the large deck and enjoy views of the Sound, sunsets, and beyond. Primary suite has an elegant fireplace, updated bath, and generous walk-in closet. Three bedrooms, an office, and laundry complete the upstairs. Downstairs has large family room with new paint and carpet, 2nd kitchen and newer attached garage.
What are some examples of average priced homes that sold in different neighborhoods across Tacoma?
This I think is a VERY useful question. If the median home price in Tacoma last month was $509,000 (the average price was $559,000) what does that actually mean? What do you actually get for that kind of money in different neighborhoods around Tacoma? Here are some examples of $550,000 homes that have sold in the last few days in different parts of the city. Let's look at they were priced at vs what they sold for, to give you an idea of what you have to price your offer at to win right now.
Example #1
810 South State Street Tacoma, WA
Neighborhood: Central Tacoma (or more specifically 6th Ave)
Ok so this house was listed for $500,000. It sold right away (in 3 days!) for $540,000. The buyer used VA financing. So just note that this house sold for 108% of its list price.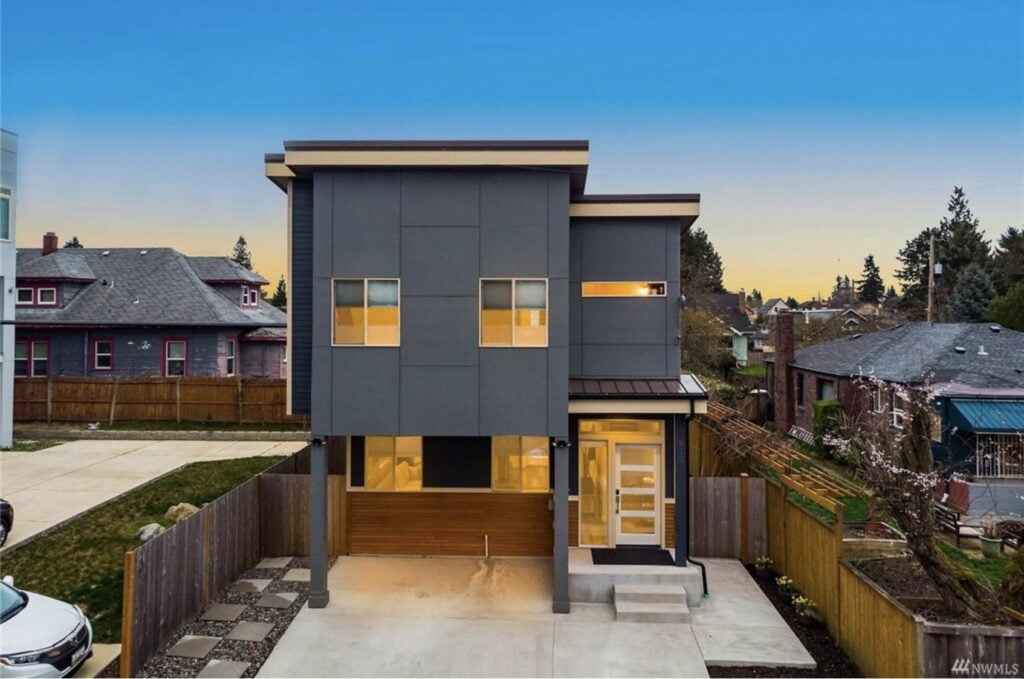 Property Description:  If you have been pursuing the perfect fit, if you have been looking for the ideal home & if you have been searching for where your next chapter will transpire, then seek no more. Vibe holds just under 1,200 square feet & features 2 bedrooms, 2.5 bathrooms, granite countertops, new carpet, a custom turf lawn and an ideal modern aesthetic. Plenty of space, an open concept, and premium build quality. Schedule your viewing today and fall in love with Vibe.
Example #2
1802 Northwood Avenue NE Tacoma, WA
Neighborhood: Northeast Tacoma / Browns Point
This house was listed for $495,000 but ended up selling after 6 days on the market for $600,000. That's 121% of the list price. The buyer financed the house with a conventional loan.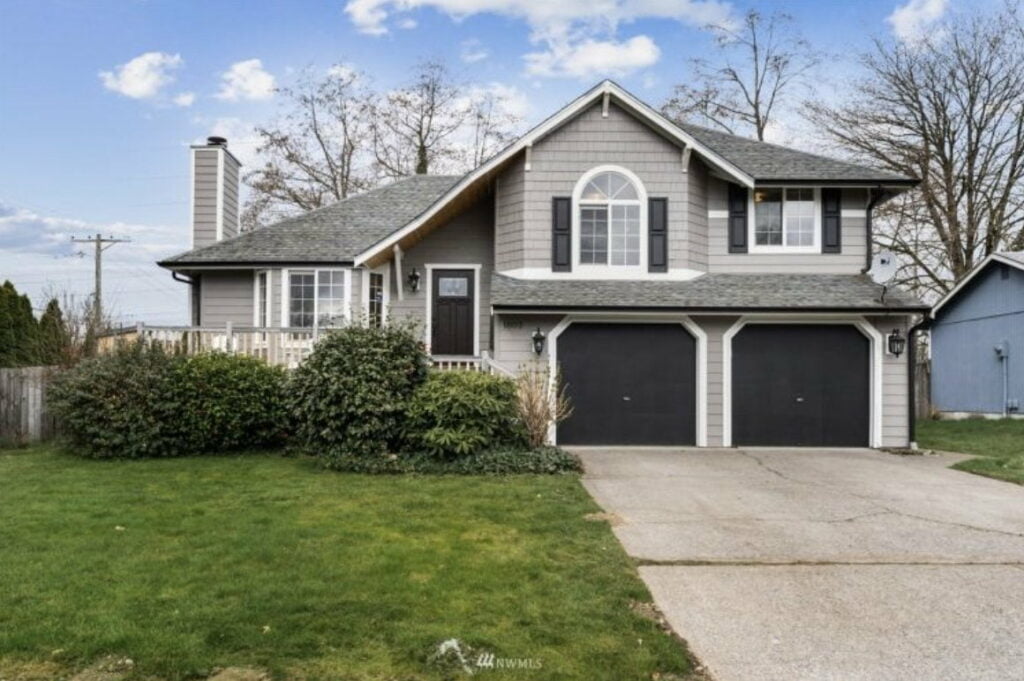 Property Description: Potential awaits in this perfectly laid out tri-level home with full wrap-around deck, situated on a large corner lot. A spacious kitchen, dining area and living room provide relaxing every day space on the main floor, along with slider out to your huge entertaining deck. Up a short flight of stairs are your three bedrooms, including primary with ensuite full bath and walk-in closet. The lower level can be anything you need with a large bonus room, laundry + half bath and slider to back patio. Just a 10 min drive to I5/Hwy 18 on-ramps for an easy commute any direction!
Example #3
8301 South Alaska Street Tacoma, WA
Neighborhood: South End (Specifically Wapato)
This house listed for $585,000,. It went pending and came back on the market where the seller increased the price to $599,000. After 17 days on the market it sold for $615,000 to a buyer using a conventional loan.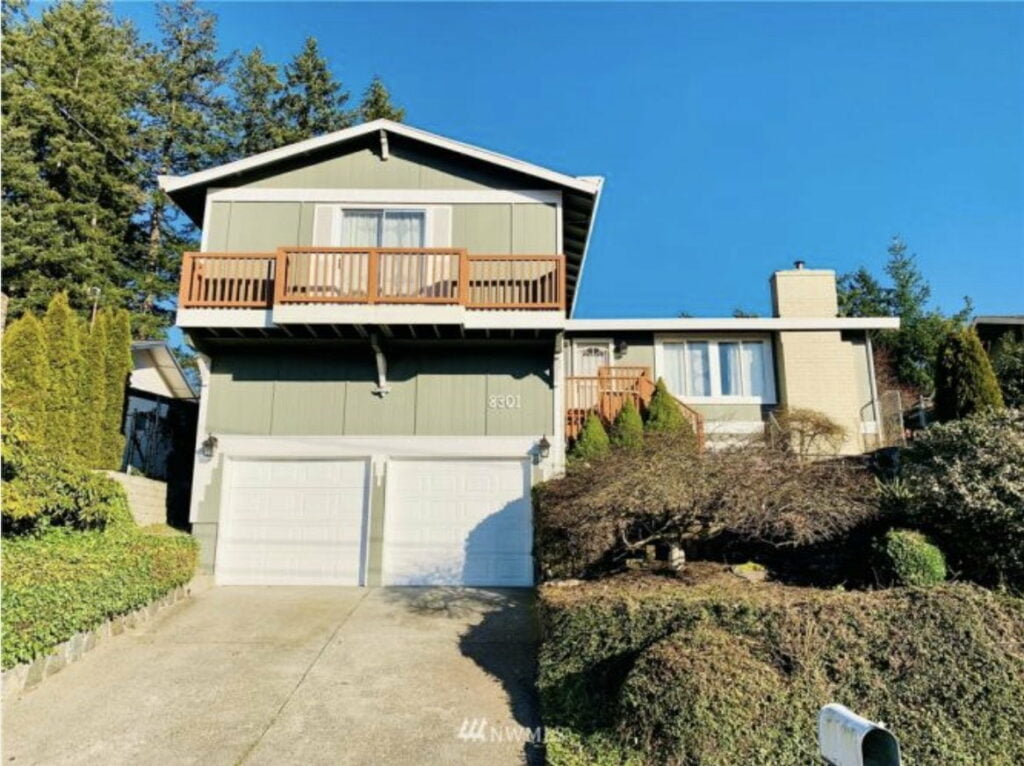 Property Description: Immaculately maintained and spacious home with separate living areas in the upper and lower sections of the home. All new luxury vinyl plank flooring, carpet and fresh paint throughout. Granite countertops and stainless steel appliances in kitchen with the view of the multi-tiered backyard and fruit trees. Lower level offers its own separate kitchen, bonus rooms, bedroom and 2.75 bath. Tall two car garage. Less than five minutes from I-5 for easy commute.
Are Tacoma home prices going to keep going up like this?
This is the question I get the most. In 2020 home prices in Pierce County went up 15%. In 2021 they went up 18%. With the increase in interest rates and prices becoming less affordable for the average person you would think things should ease up some time this year. That said, they haven't yet. While there are reports from some sellers agents that they are seeing fewer offers in certain neighborhoods- so far the sales numbers show continued increases in prices. I'll be watching those "sales price as a percentage of list price" numbers and talking to listing agents to see if we start to see properties lingering or selling for less. So far demand in Tacoma is still strong and prices are still going up.
You can learn more about what it cost to buy a house in different neighborhoods in Tacoma and Pierce County by checking out these posts:
Neighborhood Guide to Tacoma and Pierce County – Includes a clickable neighborhood map and neighborhood pages that include median home prices for each specific city and neighborhood.
Here is Marguerite talking about how Move to Tacoma works:
Whether you live in Tacoma right now or are moving to Tacoma from somewhere else, MovetoTacoma.com is the best resource for helping you find your place in the City of Destiny.
Our clickable neighborhood map of Tacoma's neighborhoods is our pride and joy. Click through to find images and videos of each neighborhood. The Neighborhood guides on the map also include median home price information, blog posts about the neighborhoods, podcast episodes about the neighborhoods, and candid quotes from local neighbors.
The best way to learn about Tacoma is to hear from the people who live here. On the Move to Tacoma Podcast Marguerite interviews Tacomans who've been here generations and Tacomans who just got here. From business and technology leaders to politicians and activists and everyone in between. The Move to Tacoma Podcast will give you insight into why people move here and how they find meaning and happiness in Tacoma.
On the Move to Tacoma Blog we have been writing about things to do in Tacoma, where to eat in Tacoma, hot button community topics, neighborhoods and more since 2015. There are hundreds of posts to help you find what you love in the City of Destiny. From posts about where to eat and drink to interviews with locals- the blog is a great place to keep up one what's happening in Tacoma and Pierce County.
Marguerite Martin is a different kind of Tacoma real estate agent. Reach out to find out answers to questions you have about neighborhoods in Tacoma and Pierce County. When the time is right to start looking, Marguerite can connect you with a local real estate agent who specializes in the neighborhoods you love most. You can see reviews from past clients who've worked with Marguerite on Yelp and on Google.
Want to learn more about the Tacoma real estate market?
How to Buy a House in Tacoma Right Now (Podcast)
2022 Tacoma Real Estate Market (Blog Post)
How to Buy a House in Tacoma (Video)
The Most Affordable Neighborhoods in Tacoma (Blog Post)
The Most Affordable Neighborhoods in Pierce County (Blog Post)
How to Move to Tacoma in 2022 (Blog Post)
Would you like to learn more about how you can move to Tacoma in 2022? 
Here are some additional resources for checking out how to move to Tacoma: