Looking for affordable neighborhoods in Tacoma, Washington? We run the numbers every year for our Tacoma Neighborhood Guide. Tacoma is no longer as affordable as it used to be. If you'd like to know more, check out our blog post, "Tacoma isn't affordable anymore. This is Why. Tacomans who are renting and looking to become homeowners still have opportunities in Tacoma. To learn more you can check out our post, "Creative ways to buy in Tacoma if you think you're priced out."
How much does it cost to buy a house in Tacoma?
The 2022 Tacoma Real Estate Market continues to be a seller's market. Pierce County home prices rose 18% from 2021 to 2022. The median home price in Pierce County in January 2022 is $525,000. The housing market is most competitive for buyers searching for homes under $650,000. Due to a low inventory of homes for sale buyers agents from across Pierce County are reporting their clients are facing multiple offers. For more information on the real estate market in Tacoma in 2022 check out "Tacoma Real Estate Market 2022."
Most Affordable Neighborhoods in Tacoma 2022
The median home price in Tacoma in 2022 is about $460,000. The Most affordable neighborhoods in Tacoma are all under $400,000. That said, the demand for homes in the highest in the under $500,000 price point. Buying a house in Tacoma is very competitive. There are often multiple offers, so make sure you're working with a local specialist who knows the homes and markets well.
Downtown Tacoma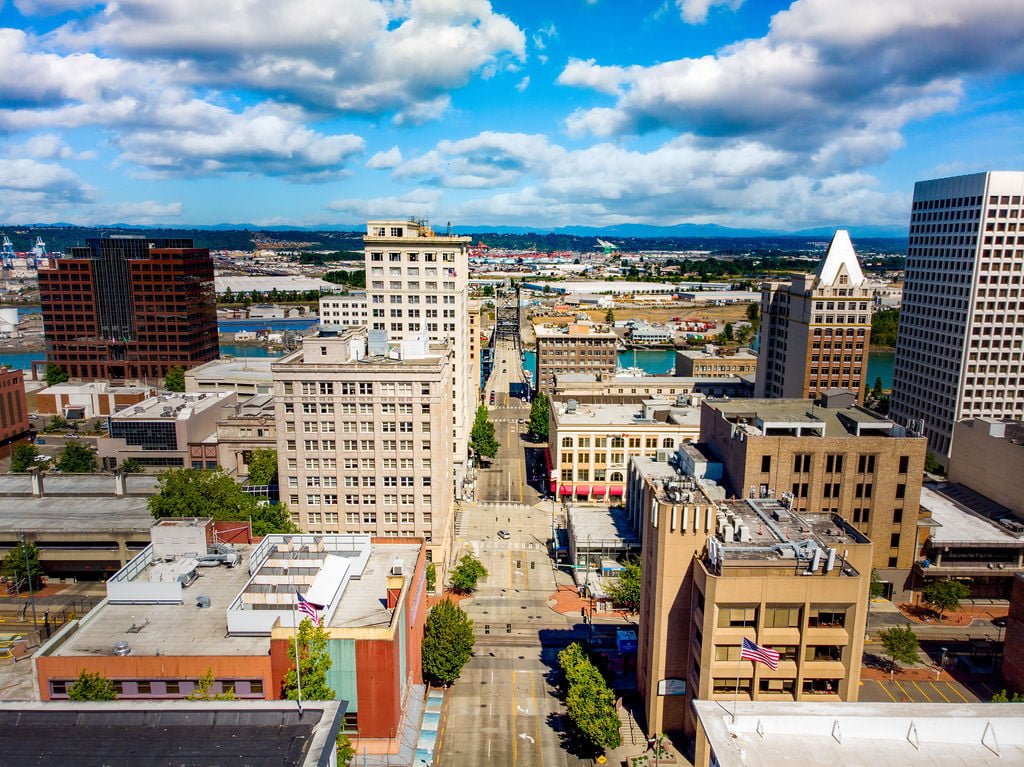 Downtown Tacoma Median Home Price: $327,000 (Condos)
For a smallish city, downtown has bars, coffee shops, new restaurants, theaters, museums, and more. Fun fact, Tacoma is second only to Washington D.C. for the highest number of museums per capita! Artists from around the world perform at the variety of historic theater venues like the Pantages as well as the iconic Tacoma Dome. Alma Tacoma is the place to be for great live music. The thriving DTTacoma Farmer's Market attracts the regions farmers to Broadway every Thursday in the spring and summer.
List of Condos in Downtown Tacoma
How to Buy a Condo, Loft, or Townhouse in DT Tacoma
Downtown Tacoma Neighborhood Page
South Tacoma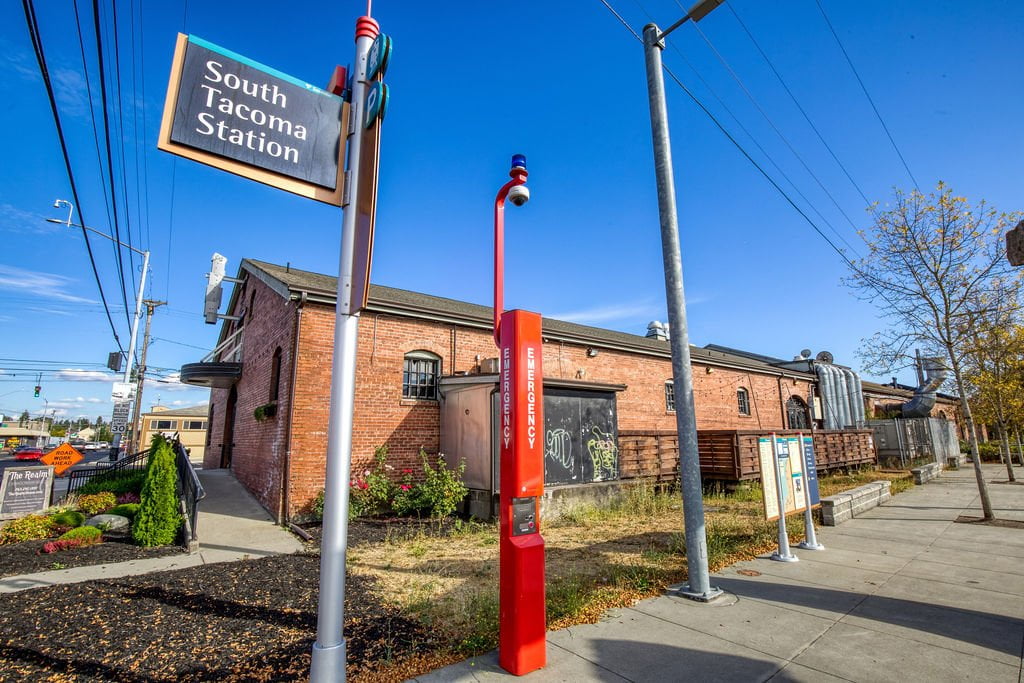 South Tacoma Median Price: $390,000
One of Tacoma's most affordable neighborhoods for single family homes.  It's a very convenient location. The neighborhood's proximity to businesses on South Tacoma Way, the Tacoma Mall, to University Place, Joint Base Lewis-McChord, and to Interstate-5 make it great for commuting and running errands. This part of town has tons of shopping. From STW's historic business strip to the Tacoma Mall to Costco and everything in between. This location is also convenient to Whole Foods and Trader Joe's in University Place. The neighborhood has a huge variety of restaurants including Monteczuma's, Marcia's Silver Spoon, Peanut Sauce Thai, and more. Tacoma kids have been going to Chuck e Cheese on 48th street since the 80s, and nowadays Tacoma kids have a brand new community center at The Star Center. STW has cool new bars like The Mule and old favorites like The Airport.
South Tacoma Neighborhood Page
St Helens / Theater District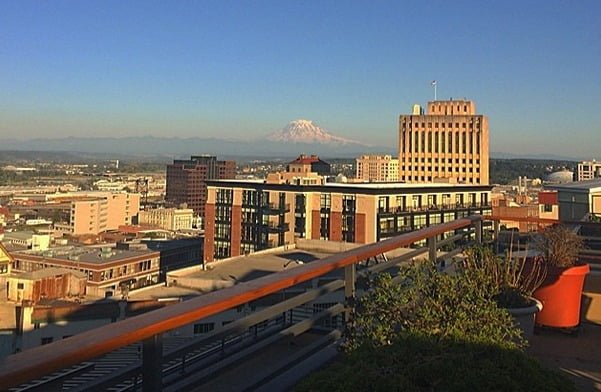 St Helens / Theater District Median Price: $390,000 (Condos)
The area of downtown that is south of Division, north of 9th Street, and south of Tacoma Ave has its own vibe. There is a good mix of renters and owners. St Helens is home to some great locally owned Tacoma businesses. It's easy walking distance to the Stadium Thriftway for groceries. St Helens is located within 5 minutes of 2 different freeway on-ramps for commuters.The McMenamin's Elks Lodge is in the heart of this neighborhood, and features a hotel, venue, and several bars and restaurants. Don't miss it! The Grand Cinema is Tacoma's nonprofit arthouse theater and is a must visit for any Tacoman, but a special favorite of folks who live in St Helens.
St Helens / Theater District Neighborhood Guide
How to Buy a Condo, Loft, or Townhouse in DT Tacoma
Hillside / UWT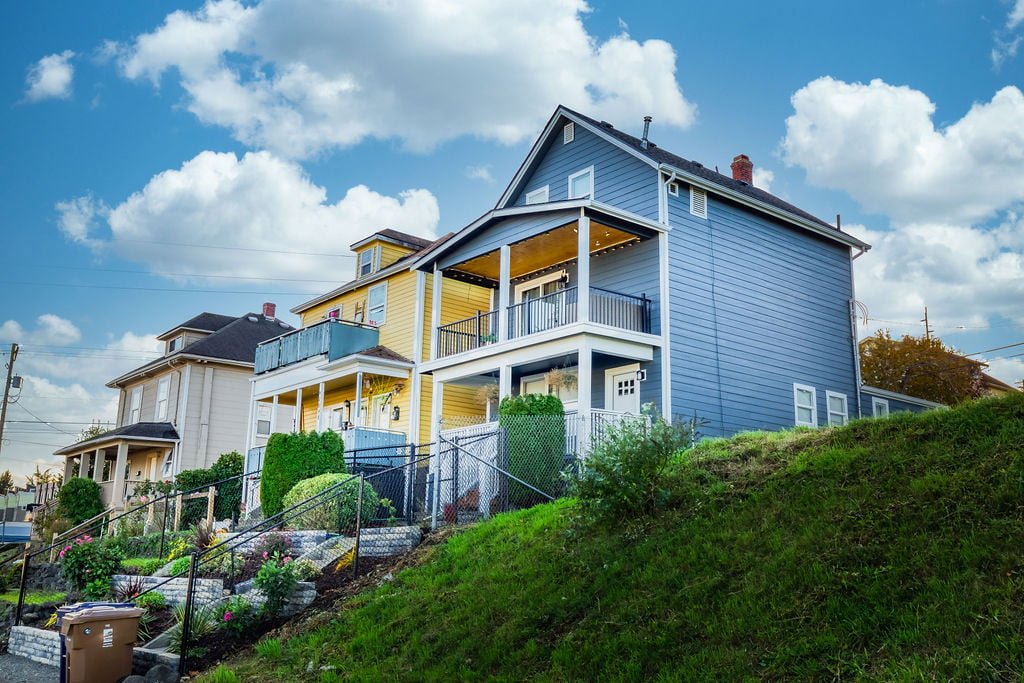 Hillside / UWT Area Median Price: $395,000
The Hillside between downtown and Hilltop is incredibly convenient. Whether you'd like to scoot down the hill to the University of Washington Tacoma campus, want something close to St Joseph Medical Center, or want to be able to hop on I-5 in under 3 minutes, this location is right there. Tax incentives in the mid 2000s spurred the new townhome construction and apartment buildings in this area, and while there are still many vacant lots to fill in the University of Washington Tacoma is creeping up the hill, building on the lots it owns as the campus grows.
Hillside / University of Washington Area Neighborhood Guide
McKinley Hill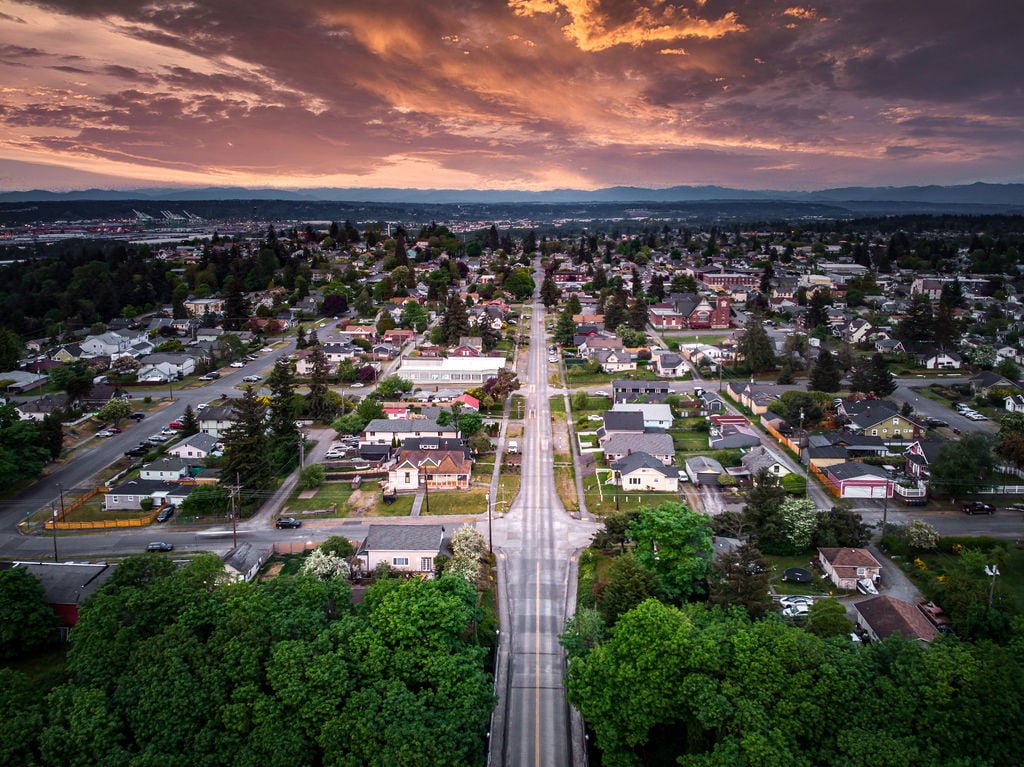 McKinley Hill Median Home Price: $395,000
The McKinley Hill Business District along McKinley Ave. offers a lively mix of bars and restaurants and is considered an up and coming area of Tacoma. Stanley & Seaforts, Top of Tacoma, Dusty's Hideaway, and Fergie's on the Ave are all located here. Mckinley Hill boasts several parks including McKinley Park (not to be confused with playfield), Roger's Dog Park, Tom Schuster Memorial Park, Gault Playfield, and Milwaukee Gulch. Technically Milwaukee Gulch isn't a park but it's probably the largest gulch in Tacoma and a nature area.
McKinley Hill Neighborhood Guide
Eastside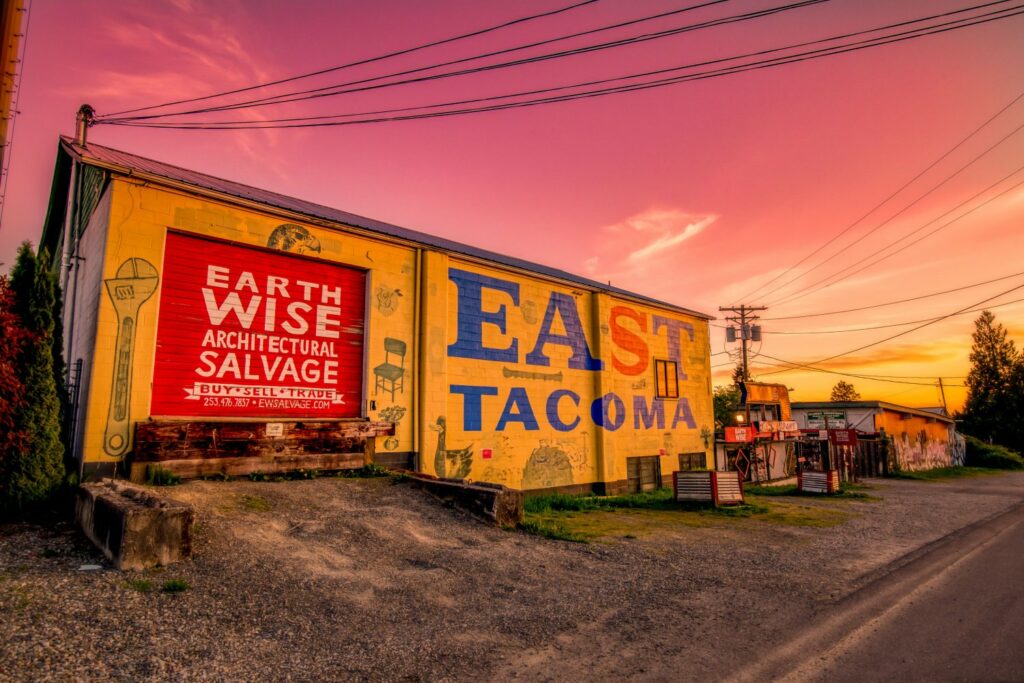 Eastside Tacoma Median Price: $399,725
Tacoma's Eastside is known for their neighbors. East Tacomans are passionate about guiding the Eastside's ongoing evolution. When we did a neighborhood survey of Tacoma, Tacoma's Eastsiders responded in force to talk about what they love about their neighborhood. The Eastside is one of the most affordable in Tacoma. Homes perched on steep hills boast views of the city, Tacoma Dome, and Mt Rainier. The Eastside has some awesome parks, including McKinley park and Swan Creek Park. A summertime street fair on McKinley Ave brings the best of the community together. And people come from all over the city to eat at Antojo's and Top of Tacoma, one of Tacoma's best bars.
Eastside Tacoma Neighborhood Guide
Note: We have been hand drawing the searches to get these prices every year since the site started. It takes a bit longer than running searches using the "area" codes assigned by the MLS but in our experience it is more useful.
Resources for buying a house in Tacoma:
Marguerite Martin, Founder of MoveToTacoma.com is a real estate agent in Tacoma, WA . As a real estate "Matchmaker," she specializes in connecting real estate clients to the perfect agent in Tacoma and across the country. Learn more at Meet Your Guide.