Destiny moved to Tacoma with her family in 2017. We interviewed her to find out what she wish she'd known before she moved to Tacoma. Destiny and her family have lived all over the US including the Bay Area of California, Florida, and more. After more than 6 years of calling Tacoma home Destiny and her family have put down roots in Tacoma. But if she could go back in time? Here's what she'd tell herself:
Things I Wish I Knew Before I Moved to Tacoma
The Spring and Summer in Tacoma are False Advertising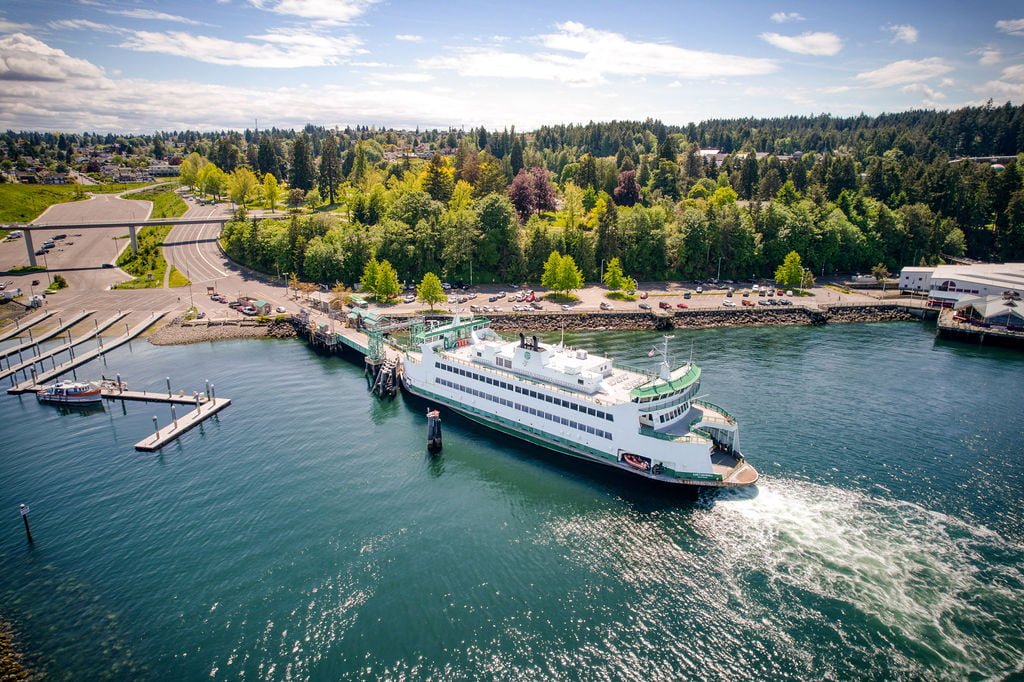 If you really want to know what it's like to live in Tacoma you will want to visit between November and March. This is when the Pacific Northwest is at is darkest and rainiest. "The one thing I wish I knew before I moved to Tacoma was the weather. We came here in the Spring and Summer and we just never got to experience it."

The weather in the Pacific Northwest is truly stunning from June to September (and sometimes even in May and October). The rest of the year can be dark and dreary. Before this conversation with Destiny we didn't even realize that there is almost DOUBLE the amount of daylight in the peak of summer compared to the depths of winter. You can see this on the graph above from the NOAA.
"I recommend coming to the area at least one week in the winter!" says Destiny. "We love it now, Washington has become home for us."
Tips for Dealing with the Darkness in Tacoma in the Winter
There are a lot of different ways that Tacomans deal with the darkness in the winter. MovetoTacoma.com creator Marguerite subscribes to the "plan a trip somewhere sunny between December and February" school of coping, but that isn't always possible. Destiny's strategy is all about creating her own light. "It just boosts your mood, your energy, it feels really great. We didn't have it for the first few years… but that has REALLY helped."
While it seems like a small thing, there's research that shows these lights can lift your mood in the winter months, and also year round. According the the Harvard Business Review bright light therapy can help ease SAD, major depression, and perinatal depression. While we don't normally link to products on this site (These are NOT affiliate links!) Destiny says these are the two lamps she bought for her home:
1. Hatch Restore Sound Machine, Sunrise Alarm Clock, Smart Light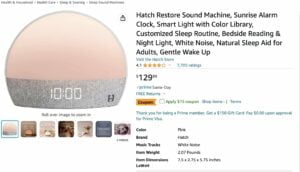 2.
JIMEI Sunset Lamp Projector Led Lights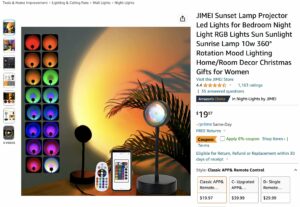 Research the traffic in the neighborhoods you live in
Destiny and her family originally moved to Lakewood, Washington After a while they decided to move further out and opted for South Hill in the Puyallup area. South Hill has a lot more traffic considerations than Lakewood or Tacoma- she says she knows how to get around now but she wishes she'd researched drive times more beforehand. One great tool for researching drive times for homes in the area is the Inrix Drive Time Calculator which is available on Marguerite's home search site here.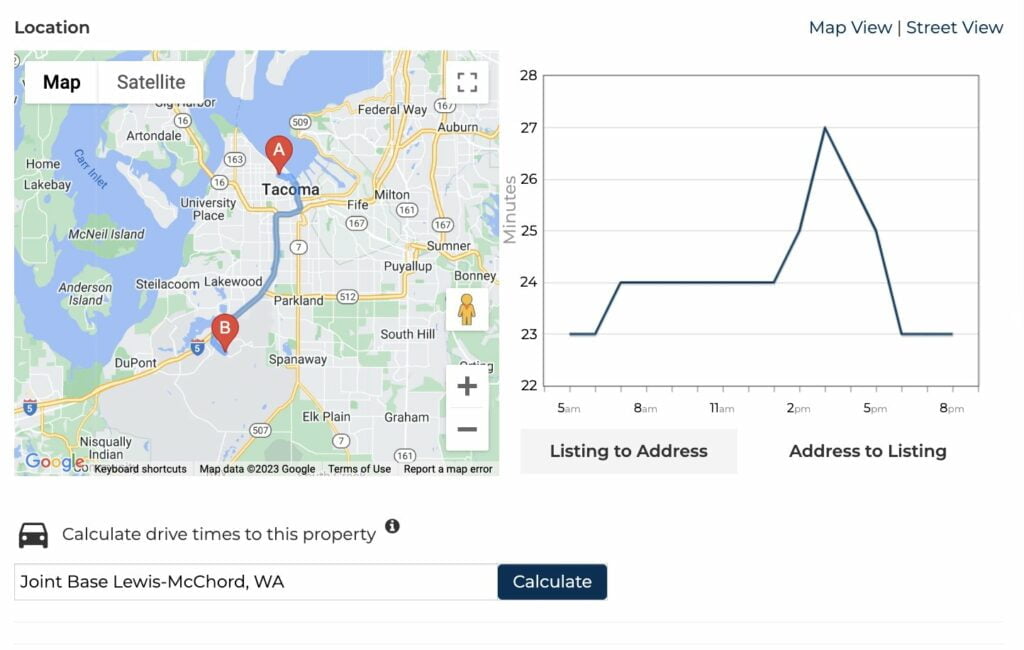 You just go to the house you're looking at and it will prompt you to enter the address you are commuting to. It will display how long it takes to get to that destination at different times during the day. It's a useful tool to personalize your results since people commute at different times and on different days of the week.
Find a local expert to help you choose your home
And here's the shameless plug of the whole blog post! When Destiny moved to Tacoma in 2017 she used THIS website to research the area. "We got really lucky," says Destiny. "Using the neighborhood guide on MovetoTacoma.com we got to get a real insight on each neighborhood and get a feel for each one." She still recommends the site to her friends who are looking into the area or interested to a new part of Tacoma.
When Destiny was ready to find a home she reached out to Marguerite using the contact form on MovetoTacoma.com and Marguerite connected her with a local expert who helped her make the decision from afar.
More resources for buying a home in Pierce County:
Everything You Need to Know About Moving to Pierce County
How to Buy Vacant Land in Pierce County
Best Cities for Buying a Home on Land in Pierce County
The Most Expensive Neighborhoods in Tacoma
Most Affordable Neighborhoods in Tacoma
How to Buy a House in Tacoma Right Now
Wondering how Move to Tacoma can help you as you explore neighborhoods?
Our clickable neighborhood map of Tacoma's neighborhoods is our pride and joy. Click through to find images and videos of each neighborhood. The Neighborhood guides on the map also include median home price information, blog posts about the neighborhoods, podcast episodes about the neighborhoods, and candid quotes from local neighbors.
The best way to learn about Tacoma is to hear from the people who live here. On the Move to Tacoma Podcast Marguerite interviews Tacomans who've been here generations and Tacomans who just got here. From business and technology leaders to politicians and activists and everyone in between. The Move to Tacoma Podcast will give you insight into why people move here and how they find meaning and happiness in Tacoma.
On the Move to Tacoma Blog we have been writing about things to do in Tacoma, where to eat in Tacoma, hot button community topics, neighborhoods and more since 2015. There are hundreds of posts to help you find what you love in the City of Destiny. From posts about where to eat and drink to interviews with locals- the blog is a great place to keep up one what's happening in Tacoma and Pierce County.
Marguerite Martin is a different kind of Tacoma real estate agent. Reach out to find out answers to questions you have about neighborhoods in Tacoma and Pierce County. When the time is right to start looking, Marguerite can connect you with a local real estate agent who specializes in the neighborhoods you love most. You can see reviews from past clients who've worked with Marguerite on Yelp and on Google.