In this post I'm going to show you EXACTLY how to choose the best Tacoma real estate agent for you. In fact, this is the exact process I used to find real estate agents for more than 130 people searching for the perfect agent in Tacoma last year. After 17 years as a Pierce County real estate agent and hundreds of referrals I'm sharing my process with you! If you're looking for a real estate agent that is competent, trustworthy, and pleasant to work with you've come to the right spot.
Let's dive right in…
How many real estate agents are there in Tacoma, Washington?
There are 33,000 real estate agents that are licensed and members of the Northwest MLS. Pierce County, Washington has 4,600 real estate agents. Since only 4,680 single family homes sold in Tacoma in 2021- it's clear that some of the agents are selling a lot more homes than others. There are some agents who are part time or retired and sell just a couple homes per year.  It's said in the industry that 20% of the agents sell 90% of the homes on the market.  If we assume that's true (and I do!) that means you have about 1,000 reasonably competent agents to choose from in Tacoma. Now we just have to figure out which one  is an expert in they type of real estate deal you'll be doing, and who you'll like working with best.
How do I choose the best Tacoma real estate agent for me?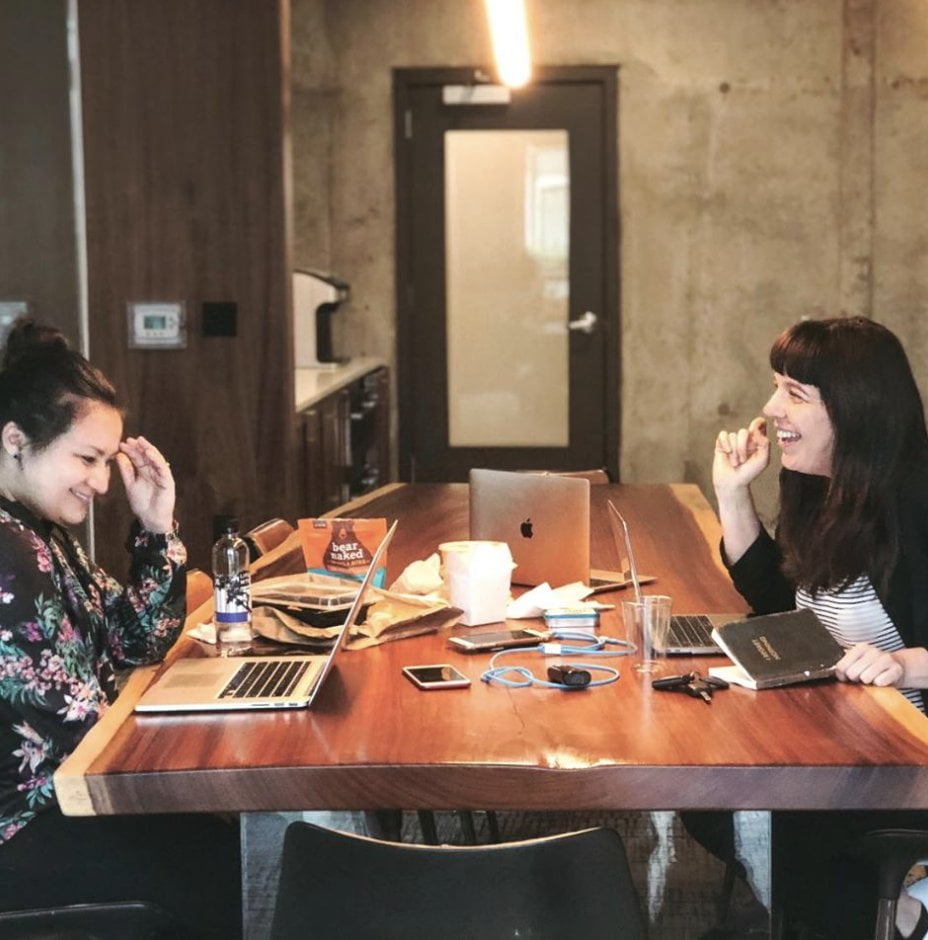 As I said above, I help connect buyers and sellers to their ideal real estate agent in Tacoma and across the country. A mistake that buyers, sellers, AND agents make is acting like real estate agents are a commodity. While every agent in the state has to pass a real estate exam, there is a big difference in skill and expertise from agent to agent. You can skip reading this entire post if you remember this one thing: You deserve to work with an agent that you LIKE who SPECIALIZES in the type of transaction you are about to do. PERIOD.
Here are the basic steps I take when helping a client find the ideal real estate agent for them:
Be clear on what your goals are
Be ready to retain two different agents if you are selling and then buying
Choose a local expert
Choose an agent that specializes in what you are doing
Make sure your agent has a track record successfully closing transactions like yours
Vet your agent
Make sure your agent is both a personality and values fit for you

1. What are your goals?
Start by being very clear with yourself about what you are planning to do. If you are going to be buying or selling with another decision maker this is even MORE important that you get on the same page about what you expect from an agent and what your goals are. For example, if you're looking to buy your first house begin by making a list of the neighborhoods you'd like to live in, the types of homes you love most, and your budget.
If you're from outside the area and don't know the neighborhoods, start by writing down what kind of home, street, and community you'd like to live in.  Knowing how you want to feel in your home and what kinds of things are important for you to have in your surrounding community is EXTREMELY helpful information for your ideal agent. That, and a rough budget. If you want to go deeper on this check out our blog post, "How to choose the best neighborhood in Tacoma."
2. What about seller goals?
For sellers, clear goals are event more important. You might assume that all sellers want the same thing, to sell their house and keep the most money from the sale. It's true that most home sellers have this goal- they often have other priorities mixed in. For example, some sellers have money to fix up things that might need repair, update dated decor, and stage the home with a professional stager. This will definitely increase the value of the home.
A great seller's agent will know which things are worth fixing and which things to leave alone. A great seller's agent will also have contacts for painters, contractors, stagers, and more to help you get ready so you're not left fumbling around trying to get help. To learn more check out this video on How to sell your house when it needs work:
Some sellers do NOT necessarily want to get the absolute most money for their house. For example, people that inherit homes and are selling estates often have multiple family members. They want to sell the home quickly with the least amount of additional stress as possible. For more information check out our blog post "How to sell an estate home in Tacoma."
3. Should I use the same real estate agent to sell my house and buy the next one?
Great question. The answer? It depends. Most agents work with both buyers and sellers. Some agents represent more sellers, some more buyers. If you're selling a house and buying in the same neighborhood or a nearby neighborhood it should be pretty to find someone who is an excellent seller's agent who also has the expertise (and time) to help you buy your next house. Sometimes (like when you're moving further away) it's better to retain a different agent for selling and buying. For example, if you're selling your house in Seattle and moving to Tacoma.
4. Why should I choose a local expert to be my agent?
Local expertise is extremely important. It's especially brutal for buyers right now. Not only is it important to make sure you're working with a Tacoma buyers agent, you also need an agent who has represented buyers in the neighborhood you're looking in. You need an agent who knows what the house is really worth and ways you might be able to negotiate to win.
If you choose someone who doesn't work with many buyers in your neighborhood and price range they won't be in as good of a position to advise you in negotiating. Nothing beats experience, relationships with other agents in the community, and an intimate understanding what homes are worth in a neighborhood. If you can work with an agent who LIVES in the neighborhood you're searching in, even better!
5. How do I make sure my real estate agent specializes in what I'm buying (or where I'm selling)?
You can absolutely ask your agent this question. For example, "How many homes have you sold in this neighborhood in the past couple of years? Can you show me what the listings looked like?" Or if you're interviewing a buyers agent, "How many buyers have you helped win multiple offers in this neighborhood in the past two years? Do you have any reviews from them?"
6. Can I tell if my agent has actually sold homes in Tacoma in the neighborhood I'm looking in?
When I'm vetting real estate agents for clients I have the extra tool of being able to look in the MLS and see who is selling really selling houses in each neighborhood. It's a great piece of information to have. While regular folks can't just go into the MLS and see stats, you can look on sites like Zillow. Also, many real estate agents will feature their sold properties on their websites. Take a look and see if they are familiar with selling homes are in your neighborhood and price range. You can also reach out to me directly, helping folks find real estate agents is what I do!
7. What's the best way to vet my agent to make sure my realtor is actually good?
I often vet real estate agents outside of Tacoma for friends and past clients who are moving elsewhere in the country. In this situation I can't just look for all their past sales in the MLS. Looking at Yelp and Google my Business reviews are a great way to begin looking into a real estate agent in the area. **Many real estate agents are now offering gift cards and other incentives for their clients to leave reviews, so read them carefully with that in mind.** If I'm looking for an agent for a seller, I'm going to be especially looking for seller reviews that include information about how communicative the agent was. It's also great when people specifically mention negotiating and trouble shooting skills.
That said, while reviews can give you insight into an agents skill, values, and personality- it doesn't replace an interview. If theres an agent who seems good from their reviews call and ask them the questions from #5. If you're interviewing them for a listing ask to see examples of their listing photography and videography. You also want to see how they market a property online and in person. Will there be flyers, postcards, open houses? Different agents in different communities do different things. A true professional should have a consistent strategy that they use to get great results for their clients- no matter where they are in the country.
8. Does it matter what company my real estate agent works with in Tacoma?
At the end of the day the most important thing is your agents skill, experience, and reputation. The most skilled and experienced agents often work for companies that value training, professionalism, and community. The real estate brokerage business model varies a LOT from place to place. If you didn't already know, agents don't typically receive any kind of salary. They are 100% working on commission. In fact, in most cases agents pay their company for the opportunity to work there.
Some companies make money by charging a monthly fee. Others take a portion of the agents commission. Some offices charge a lot and provide a lot of support, (like staff, conveniently located offices, and tools to market and sell properties). Expensive companies like that tend to have agents that sell more houses who can afford (and who need) this level of support. Other companies are very bare bones services and charge monthly fees. This is a better setup for an agent who sells one or two houses a year.
Specifically for buyers:
For buyers agents you want someone who has an excellent manager advising them on contracts and negotiation, the company they work with should have a good reputation in the community and offer good training. For sellers, especially if your property is luxury, there can be some big advantages working with a company that has a large market share of listings in the area, provides a lot of support in exposing the property to the marketplace, and a large network of agents. That said, the skill of your individual agent, their local expertise, and your compatibility with them personality wise trumps company every time.
9. Why is it important for my agent to be a personality and values fit for me?
The real estate market in Tacoma is really challenging right now. While prices are going up the transactions are often pretty challenging. Sellers wanting to maximize the amount they get for their home make out best when they do the hard work of prepping it well with their agent in advance. Buyers need FIERCE negotiators on their side to get their offer in the running. Whether you're a buyer or seller in Tacoma right now your agent is probably going to have to tell you things you might not want to hear about the market and what to expect in negotiations. Some people want an agent who is analytical and very professional. Others want an agent who is more like a coach or a teacher. These are usually different people.
On top of these obvious personality fit type issues, don't overlook values. You spend a lot of time with an agent, if you're relocating they are often your guide to the local community and culture. Finding someone who has similar values around what it means to be a neighbor and live in a community is really vital.
10. What happens when you pick the wrong real estate agent?
Over the years I've seen friends have a great experience with their agent, share them with a friend, only to have that friend have a terrible experience with the same agent. There are a number of things that contribute to this. The clients could have different personalities and require a different kind of support from their agent. One person could have more knowledge and require more skill and expertise from their agent. One of the most common things is someone having a very positive experience with their agent when they buy a house, only to have a lackluster or negative experience a few years later when they hire the same agent to sell it. Different agents have different strengths. Make sure to ask questions early and make sure you're on the same page.
Another situation that sometimes happens is you have a friend (or a friend of a friend) that recently got their license and they want you to work with them while they're still new. Sometimes this works out well, but if you suspect it won't don't be afraid to tell your friend that you don't want to mix business with friendship. I wrote a blog post about this here, "When your friend is a real estate agent but you want to use someone else."
Conclusion: How to find the best Tacoma real estate agent for you
The best Tacoma real estate agent for you is going to be someone who is an expert in the type of home you are buying and selling. In addition to being an expert they should be a local expert and ideally live and work in the neighborhood you will be buying or selling in. Above all they should be a personality fit and have community values that compliment yours. Buying and selling real estate in Tacoma right now isn't always easy, but with the right realtor it can be an excellent experience.
Remember these steps for choosing the best Tacoma realtor:
Be clear on what your goals are
Be ready to retain two different agents if you are selling and then buying
Choose a local expert
Choose an agent that specializes in what you are doing
Make sure your agent has a track record successfully closing transactions like yours
Vet your agent
Make sure your agent is both a personality and values fit for you
Here are some additional resources for selecting a real estate agent:
How to buy a house in Tacoma right now (2022)
How much do houses cost in Tacoma right now? (2022)
How Real Estate Agents Get Paid
Investing in Tacoma Real Estate in 2022
Why People Choose the Wrong Real Estate Agent
Marguerite Martin is a different kind of Tacoma real estate agent. Reach out to find out answers to questions you have about neighborhoods in Tacoma and Pierce County. When the time is right to start looking, Marguerite can connect you with a local real estate agent who specializes in the neighborhoods you love most. You can see reviews from past clients who've worked with Marguerite on Yelp and on Google.