Tacoma has a bunch of great new restaurants in the works. We hit up Tacoma Untapped, one of our favorite FB pages for breaking restaurant news for this list of who is coming and when. Obviously, restaurant openings are often delayed, so take these dates with a grain of salt. That said, if you love eating out there are tons of great new options coming to Tacoma soon!
1. Fish Fish Fish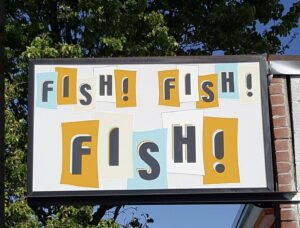 Location: 3018 6th Ave Tacoma, WA
Neighborhood: 6th Ave Neighborhood
When: Late 2017
Status: Under Construction
2. Moshi Moshi Bar + Ramen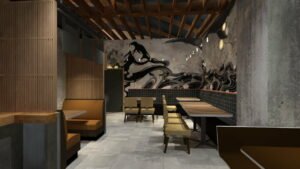 Neighborhood: Stadium District
Location: 110 Tacoma Tacoma Ave. N #B Tacoma, WA (Next to Indo Asian Street Eatery)
When: December 2017 or early 2018
Confirmed: Owner told us
The amazing peeps being the consistently delicious Indo Asian Street Eatery are going to be opening a Japanese food/Ramen restaurant right next door! We are super excited for this one!
3. Pizza Press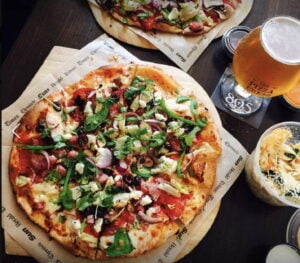 Location: 2805 6th Ave Tacoma, WA
Neighborhood: 6th Ave Neighborhood
When: ????
Confirmed: It is now on their website as coming soon.
Status: Under Construction
More Pizza coming to 6th Ave? California-based The Pizza Press looks to be opening a franchise location on 6th Ave Tacoma at the former Liquor Store building next to Jazzbones. Permits are in the work to update the building into 2 retail spaces, 1 being The Pizza Press.
Learn more at what The Pizza Press offers on their website: http://www.thepizzapress.com/
4. Starbucks Lincoln District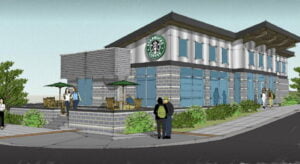 Location: 3737 S G Street Tacoma, WA 98418
Neighborhood: Lincoln District
When: ????
Confirmed: Architect
Status: Permitting
The Lincoln International District may see a new Starbucks soon. The cafe would be located on the vacant lot (3737 S G St) where the Taqueria La Fondita truck use to reside. The plan is for a Starbucks coffee shop with indoor seating, drive-thru & outside patio. The architect is currently asking the city for a setback variance along G Street due to the slope on the property. They are proposing a raised patio in place of the increased building setback.
5. Red Star Taco Bar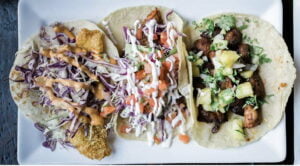 Location: 454 St Helens Ave Tacoma, WA
Neighborhood: St Helens
When: ????
Confirmed: 1 permit issued, space off market
Status: Red Star currently has one location in Fremont in Seattle. The new location in Tacoma is rumored to be the Walker Building where Maxwell's was formerly located. Those of us who live in St Helens have been longing for that space to be active again!
6. CHOW Foods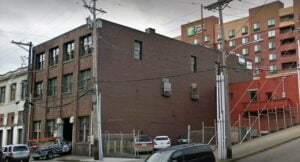 Location: 21st & C Street Tacoma, WA 
Neighborhood: Downtown Tacoma Brewery Blocks
When: March 2019
Confirmed: Permitting website – PRE Application
Status: Pre-Permitting
Here are some deets:
– Full service restaurant and green market grocer fronting on Commerce St (3 story building pictured)
– New 6800 sqft three story building housing two quick service restaurants (one on the ground floor fronting on Commerce St and one on the second floor fronting C Street). 3rdfloor would house private dining/meeting facility. (site of the small building on 21st & C Street, only a portion of it will be demolished)
The initial plan is to break ground in March 2018. Chow Foods own Cook's Tavern & Brewers Row in Tacoma along with many restaurants in Seattle.
7. Asadero
Location: Ruston (Pearl) or Stadium
When: ???
Confirmed: Owner
Status: Location scouting / Negotiating
Asadero is currently looking at locations in Ruston (Pearl Street Area) and the Stadium District area for their 3rd location. The Mexican Prime & Wagyu Steakhouse bills itself as the only true Mexican grill in the PNW. Hmmmm…
Their first location is in Kent and has a casual taqueria feel. They then opened their Ballard neighborhood location with a more upscale, sophisticated feel (think Matador). The Tacoma location would follow in the direction of the Ballard restaurant.
8. Bitterroot BBQ 
Location: Tacoma
When: ????
Confirmed: LLC Filing, Owner Email
Status: Too soon to comment
9. Texas de Brazil
Location: Undisclosed
When: 2018
Confirmed: Corporate email
Status: unknown
Want to keep up on all the Tacoma happenings? Sign up for our newsletter!