With all the changes in the economy we are getting a lot of questions about how to sell a house in Tacoma. MovetoTacoma.com creator Marguerite sat down with Sharon, an expert on the Tacoma real estate market, to talk about what sellers should be focussing on when selling in 2023.
What can seller's expect from the Tacoma real estate market right now?
Tacoma is still a seller's market in most price ranges and neighborhoods. In Tacoma right now home prices are inching back up after a drop of 10% from Spring 2022 to Winter 2023. Sellers are finding that if they price their homes for the market and properly prepare their homes for sale they are selling pretty quickly. Tacoma still does not have enough housing for sale or for rent to meet the demand for housing.
How much are homes in Tacoma selling for right now?
The median home price in Tacoma as of Spring 2023 is $480,000. The median home price for Pierce County is $510,000. This varies by neighborhood, which is why when you go to sell your house you should work with someone who specializes in your neighborhood. For example the median home price in North Tacoma is $648,000. The median home price in South Tacoma is $515,000. You can see on the chart below that Central Tacoma is currently $457,500 and the Eastside is $421,000. These areas are still quite general, and home prices vary quite a bit within them- but this gives you the general idea.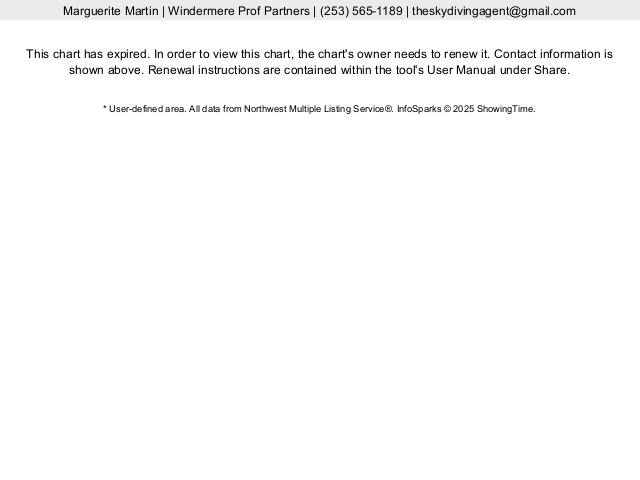 How many days are homes on the market in Tacoma right now before getting an offer?
Home in Tacoma are currently on the market about 13 days before receiving an offer. In Pierce County homes are on the market about 17 days before receiving an offer. Like Tacoma home prices, this number varies by neighborhood, but as you can see in the chart below the number of days on the market is falling in neighborhoods across the city. This is good news for sellers, when Tacoma homes are priced right and prepared for sale they are selling pretty quickly.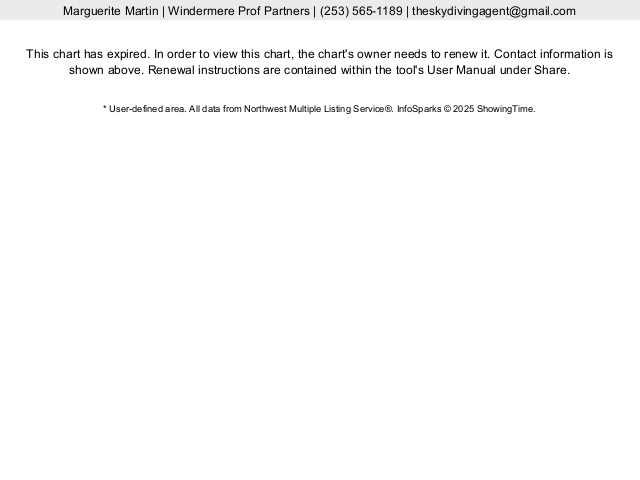 How can I tell if my agent has actually sold homes in Tacoma in the neighborhood I'm selling in?
When Marguerite is vetting real estate agents for clients she has the extra tool of being able to look in the MLS and see who is selling really selling houses in each neighborhood. It's a great piece of information to have. While regular folks can't just go into the MLS and see stats, you can look on sites like Zillow and Redfin. Also, many real estate agents will feature their sold properties on their websites. Take a look and see if they are familiar with selling homes are in your neighborhood and price range. You can also reach out to Marguerite directly, helping folks find real estate agents is what we do here at MovetoTacoma.com!
Conclusion: How to find the best agent to sell your house in Tacoma
The best Tacoma real estate agent for you is going to be someone who is an expert in the type of home you are selling. In addition to being an expert they should be a local expert and ideally live and work in the neighborhood you will be selling in. Above all they should be a personality fit and have community values that compliment yours. Selling a house in Tacoma right now isn't always easy, but with the right realtor it can be an excellent experience.
Marguerite Martin is a different kind of Tacoma real estate agent. Reach out to find out answers to questions you have about neighborhoods in Tacoma and Pierce County. When the time is right to start looking, Marguerite can connect you with a local real estate agent who specializes in the neighborhoods you love most. You can see reviews from past clients who've worked with Marguerite on Yelp and on Google.