This article has been updated for 2023, check out "How to buy a house in Tacoma in 2023."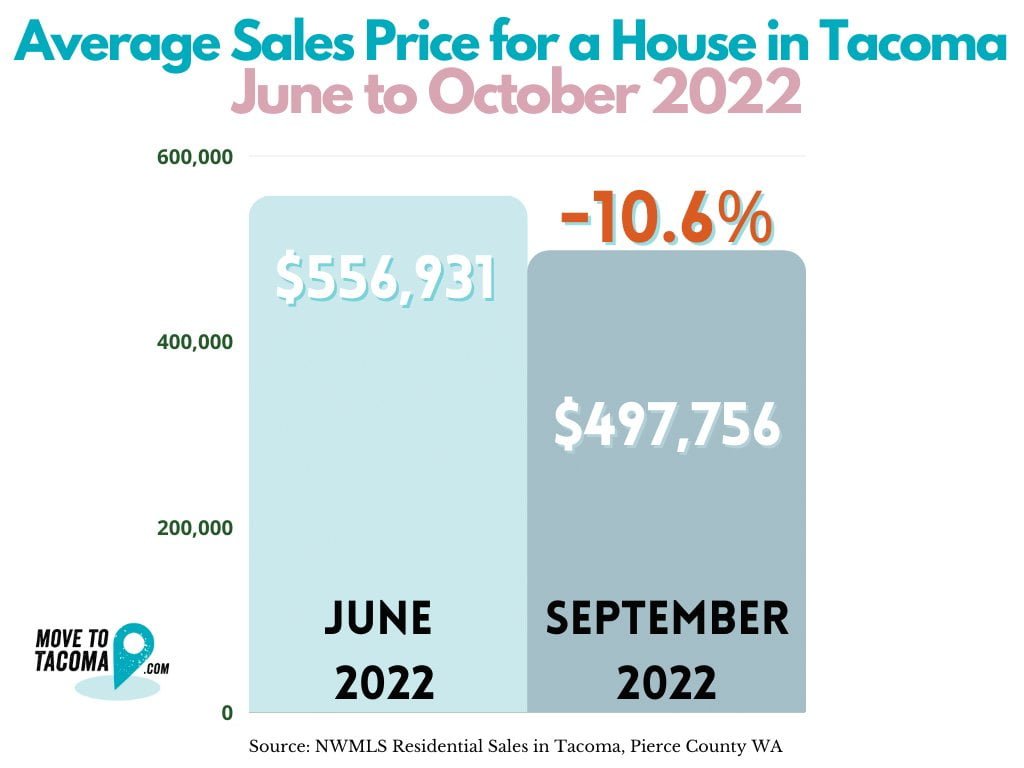 How much does it cost to buy a house in Tacoma right now?
The average sales price of a house in Tacoma dropped under $500,000 to $497,756 for the first time since June of 2021 last month. The average sales price of a house in Tacoma have been coming down since their all time high in June of 2022 at $556,931. This is part of a nationwide trend as the number of buyers who can qualify for houses has dropped with the Federal Reserve's increase in interest rates. In June 2022 the Average 30 Year Fixed Rate was about 5.52%. Today that same 30 Year Fixed Rate is over 7%.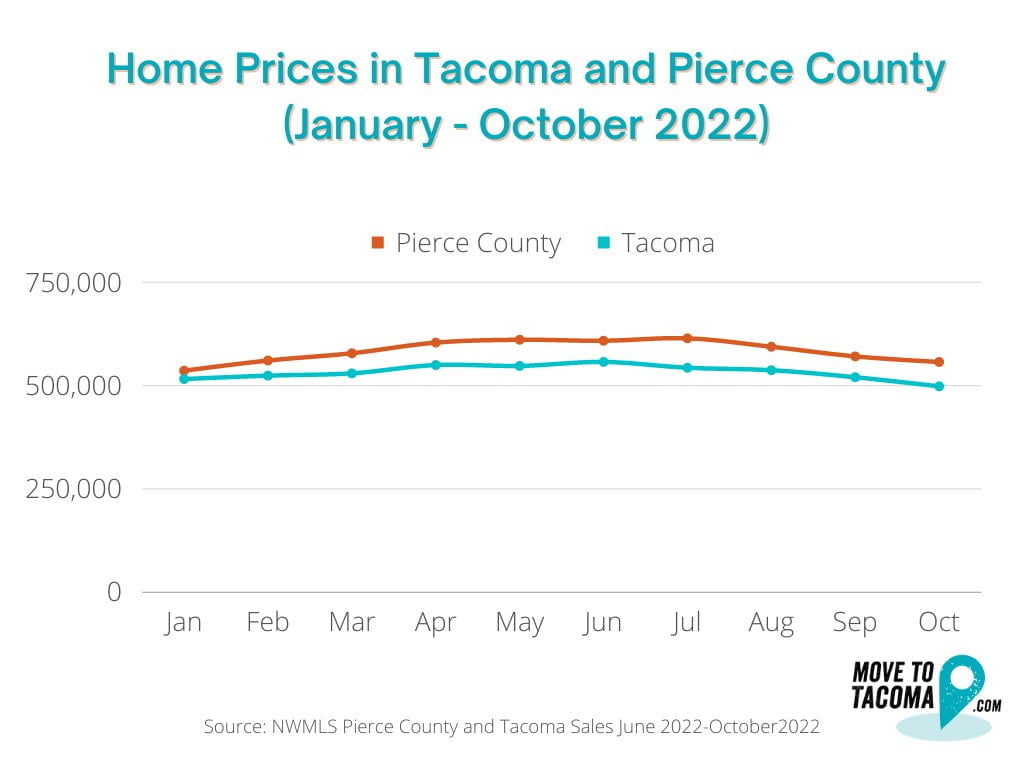 Is the total number of home sales in Tacoma falling?
As we wrote last month, the total number of homes selling in Tacoma and Pierce County is falling. You can see in the chart below from the NWMLS that the total volume of homes selling has dropped significantly in 2022- down more than 35% compared to 2021. It's also taking homes longer to sell in Tacoma and Pierce County. This time last year a house would be on the market about a week before it went pending. In October 2022 that number was more than 2 weeks in both Tacoma and Pierce County. This is a huge shift for Pierce County sellers and their real estate agents.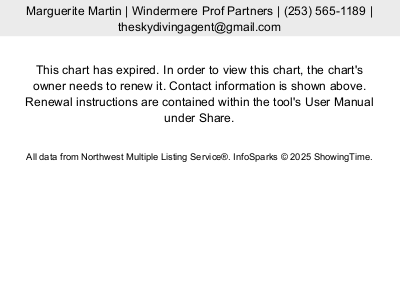 What does this mean for sellers in Tacoma and Pierce County?
The number of homes for sale is WAY up over last year. This increase in the number of homes for sale means if you decide to sell you will have a lot more competition. More competition means your house will have to look good and be priced right in order to get an offer. If you are not prepared to price your house competitively with your competition and clean, stage, and prepare it for sale you are gonna have a bad time. I wrote a wbole blog post for Tacoma sellers about how to hire a real estate agent in a market shift. You can read it here at, "How to Choose the Best Tacoma Real Estate Agent to Sell Your House."
When will Tacoma home prices stop falling?
This is the big topic of discussion among economists, analysts, and housing industry people across the country right now. The optimists think prices will start to flatten out and maybe increase in the Tacoma area in Spring of 2023. Pessimists think it could be more like Spring of 2024. The main factor (and the reason no one REALLY knows) is interest rates. If buyers cannot afford to buy at a higher interest rates the prices of homes will have to come down to meet them. The things is, if inflation gets under control and the feds are able to reduce the rate that will help buyers qualify and increase the demand for homes again. This softness in pricing could continue for some time if the federal reserve has to continue increasing rates or keeping them at 20 year highs.
I want to buy a house in Tacoma. How do I do that with everything that's going on!?
The process for a buying a house in Tacoma is still the same, even with all the weirdness around interest rates and prices. Buyers have increasing leverage in negotiations with sellers. While prices still vary quite a bit between neighborhoods, there are opportunities for buyers who want to buy a home now. The basics are still the same. You need to get pre-approved for a mortgage with a local lender and find an experienced buyer's agent you trust. If you'd like to learn more about buying a house in Tacoma right now check out our podcast episode, "How to Buy a House in Tacoma Right now."
Marguerite Martin is a different kind of Tacoma real estate agent. Reach out to find out answers to questions you have about neighborhoods in Tacoma and Pierce County. Marguerite can connect you with a local real estate agent who specializes in the neighborhoods you love most. You can see reviews from past clients who've worked with Marguerite on Yelp and on Google.