Finding a home that is both a great place to live and a great investment can be tricky. Some adventurous folks like Angela B and her family choose to purchase a multifamily property as their family home, living in one unit and renting out the rest. Marguerite worked with this family to help them acquire an extremely rare property, a triplex on Tacoma's Day Island. Multifamily on the island is rare, so procuring the property and then thoroughly inspecting it was the top priority.
Yelp Review for Marguerite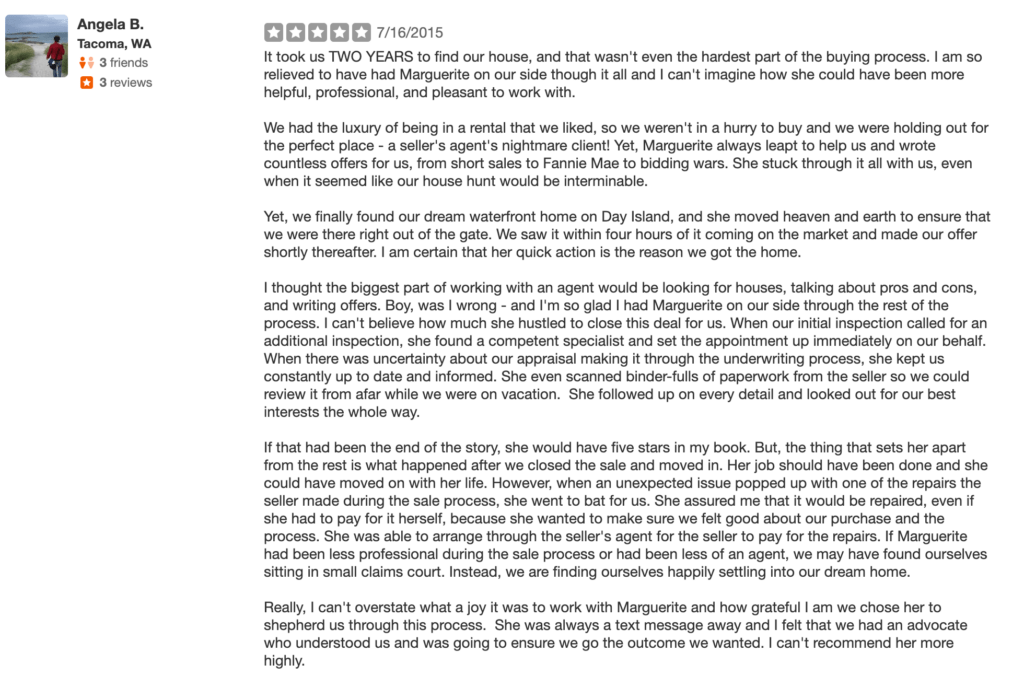 Buying unusual properties requires patience and a desire to learn, and these buyers had it. Thanks to Angela B and family for trusting Marguerite to advise you through your Day Island home purchase.
Marguerite is a different kind of Tacoma real estate agent. Since launching MoveToTacoma.com in 2015 Marguerite now specializes in helping buyers and sellers identify exactly what their goals are. Marguerite then connects them to their ideal real estate agent, a hybrid of the real estate business model she calls matchmaking. Marguerite has matched hundreds of clients to awesome REALTORS® in Tacoma and around the country.