Tacoma is ripe with opportunities to start a business! Here's a closer look at folks who are getting out there and DOING IT in the 253:
---
Tour Downtown Tacoma
Check out this snazzy Downtown Tacoma office! In this new video, Marguerite Giguere and Anne Jones show off their new office space AND they take you on a tour of Pacific Avenue's locally owned businesses. From Satori and Lift Bridge Coffee to Tacoma Cabana… and all of the amazing local businesses in between.
Downtown Tacoma is the ideal place for creative local people to start new businesses!
---
Wanna Open a Bar?
On the Move to Tacoma podcast, Marguerite interviewed Tacoma LEGEND JaimeKay Jones. JaimeKay opened Top of Tacoma, one of Tacoma's best bars (and did so in a business district that was hardly a destination at the time), and also opened one of Tacoma's most popular restaurants, Marrow.
Join Marguerite and JaimeKay to hear Jaime's advice for launching a successful bar and restaurant in Tacoma—LISTEN HERE!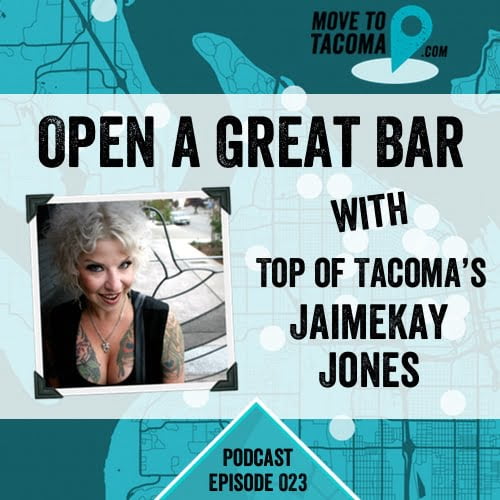 ---
Wanna Open a Restaurant?
On that note, join us on the Move to Tacoma podcast again to check out our interview with Tacoma native Chef Gordon Naccarato. Gordon found fame in LA and Aspen and then returned to Tacoma to open several successful Tacoma restaurants with partners including Pacific Grill, Smoke + Cedar, and Shake Shake Shake.
Join us to hear Gordon's insights into the challenges of opening and running a restaurant today, and what it takes to make a restaurant successful in Tacoma and beyond—LISTEN HERE!

---
Wanna start a biz in Tacoma? Spaceworks can help!
We ALSO interviewed Heather Joy, the Executive Director of Spaceworks. Spaceworks is an organization that matches artists and creative entrepreneurs with vacant spaces to activate Tacoma. "We work with property owners of vacant spaces that are interested in filling them and taking a chance," says Heather. "Rather than having a for lease sign in the window forever."
You can listen to our interview with Heather about this amazing organization HERE!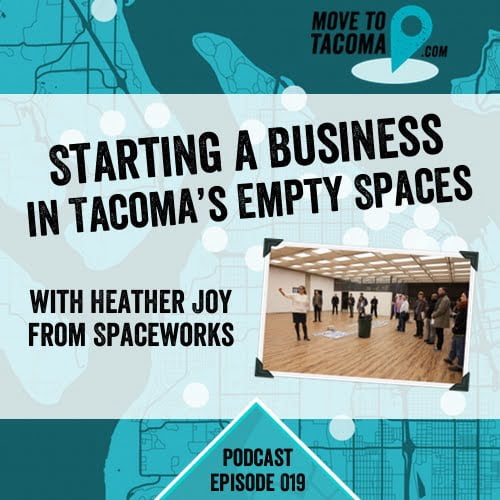 Wanna get in on that sweet Tacoma action? GOOD NEWS: Spaceworks is accepting applications!
"Spaceworks invites creatives (creatives can be artists, designers, crafters, techies, makers, consultants, organizations, community groups and other entrepreneurs working in any creative field (for-profit or non-profit)) who have a plan for a creative/innovative business that benefits Tacoma's community and are seeking to develop a thriving business to apply to participate in its Creative Enterprise Program."