Tacoma is the kind of place where people are constantly asking, "What kind of city are we becoming?" Today with local Tacoma author, Metro Parks Commissioner, and business owner Erik Hanberg we're talking about who we are as a city and what our unique strengths are as a city. Erik grew up in Tacoma and has lived in Downtown Tacoma's St Helens Neighborhood since 2003.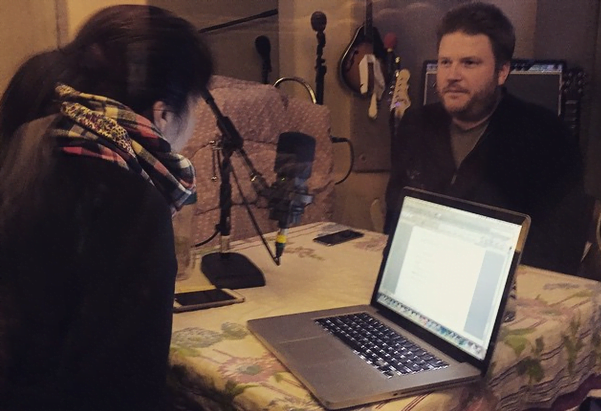 "You can really make a splash or make a difference much faster than you can in Seattle," says Erik. "People come here and whatever they wanted to do they can probably do here and get an audience much faster. Tacoma is small enough to make a difference but big enough to matter."
Show Notes for "Tacoma is not Portland North"
Links to Erik's books on Amazon and Erik's Blog
Erik's Article for Exit 133 in 2006- Tacoma to Portland: Let us in!
RR Anderson's Tacomic – Editorial Cartoons
Thrice All American – Song about Tacoma by Neko Case
Point Defiance Park -This 760-acre park is a popular destination for more than 3.1 million people each year.
Spaceworks Tacoma  – Vacancy to Vitality
Tinkertopia – A destination for people in search of unusual materials for any creative venture.
Resources for moving from Portland to Tacoma:
Moving from Portland to Tacoma – People moving from Portland to Tacoma often tell me that Tacoma reminds them of Portland twenty years ago. There are a lot of similarities between Portland and Tacoma, and also a lot of differences! The Murray Morgan Bridge in Downtown Tacoma evokes Portand's Steel Bridge. Both cities have incredible views of volcanos. A Portlander driving Tacoma's neighborhoods will find streets full of familiar craftsman and foursquare homes. That said there are big differences. Tacoma's mountain is bigger- I hope that doesn't hurt any feelings but it's true. Instead of a river Tacoma is on the Puget Sound which means actual orcas swimming by. Portlands metro area has 650,000 people. Tacoma's has a third of that, 212,000 people. What they both have in common is that they are both iconic Pacific Northwest Cities that offer a great quality of life.
Would you like to learn more about how you can move to Tacoma in 2022? 
Here are some additional resources for checking out how to move to Tacoma:
Marguerite Martin, Founder of MoveToTacoma.com is a real estate agent in Tacoma, WA . As a real estate "Matchmaker," she specializes in connecting real estate clients to the perfect agent in Tacoma and across the country. Learn more at Meet Your Guide.