MovetoTacoma.com creator Marguerite Martin has another 5 Star Review from Tacoma home seller Dan R. Sadly, after many years in Tacoma Dan had to move OUT of Tacoma and back to California. He came to Marguerite to sell his house in Central Tacoma. Marguerite partnered with a Realtor who was an expert at selling homes in Dan's neighborhood to get Dan's home listed and sold quickly.
Marguerite Martin's 5 Star Review on YELP!

Once the house in Tacoma was sold, Dan R needed a new place in California for his new life. Marguerite connected Dan with a top Realtor in Burbank who helped Dan purchase the California condo he'd been looking for.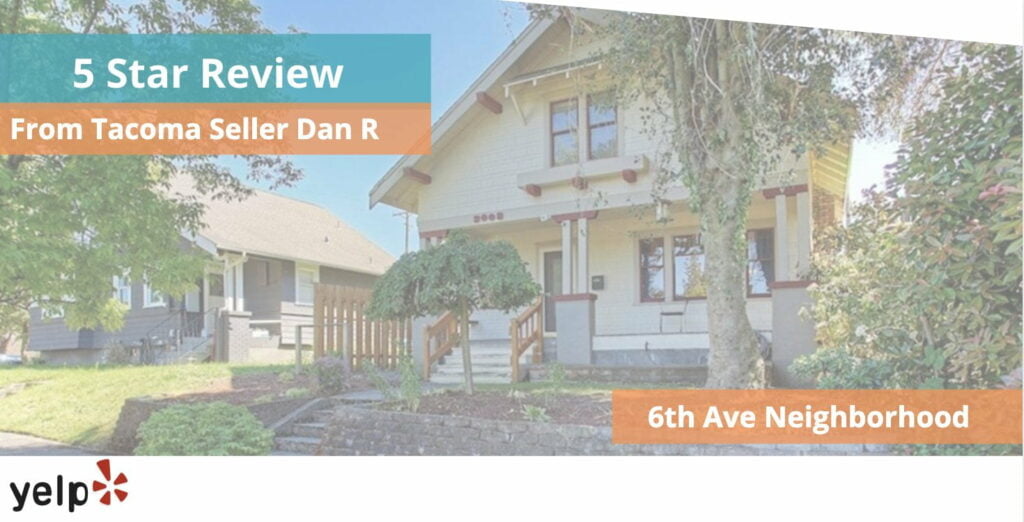 Marguerite is a different kind of Tacoma real estate agent. Since launching MoveToTacoma.com in 2015 Marguerite now specializes in helping buyers and sellers identify exactly what their goals are. Marguerite then connects them to their ideal real estate agent, a hybrid of the real estate business model she calls matchmaking. Marguerite has matched hundreds of clients to awesome REALTORS® in Tacoma and around the country.