Have you been wondering what it's like on 6th Ave looks like right now? Us too!
As Tacomans stay home to stop the spread of COVID-19, our city looks and feels much different, and this is especially true for neighborhoods like 6th Ave that are usually bustling with activity. Local photographer Ingrid Barrentine recently spent time taking photos around Tacoma to document what the City of Destiny looks like during COVID-19. You'll find her striking photos of Tacoma's 6th Ave neighborhood in this blog post, and if you'd like to learn more about her experience taking photos in Tacoma, you can listen to an interview with her on the We Art Tacoma podcast. 
6th Ave runs right through Central Tacoma, and this destination neighborhood is home to some of the best bars, restaurants, and shops around town. Tacomans will head to 6th Ave for everything, including brunch, nightlife hotspots, shopping, beauty services, and more. These days, the neighborhood is much quieter, and you'll find boarded up businesses along mostly empty streets and sidewalks. We wanted to find out what 6th ave is like during Covid-19.
I think the hardest thing is seeing all the businesses closed on 6th Ave. The unknown and the uncertainty of when they can reopen. Hopefully everyone will be able to recover! – Red Hot Owner and 6th Ave resident Stu Miller
We also asked locals who live in the 6th Ave neighborhood what their experience has been like during the coronavirus pandemic. We asked them what they feel is going well and what's not going so well, where they're ordering takeout from, where they're spending time as they keep a safe distance from others, and more. 
What the neighbors say it's like living in Tacoma's 6th Ave neighborhood during Covid-19:
"We have been walking in the neighborhood daily and talking (from afar!) to neighbors," says 6th Ave resident and Red Hot owner Stu Miller. "I would say it's definitely quieter these days with less cars driving/parking in the neighborhood, but about the same foot traffic with people getting out to walk."
Where people living in Tacoma's 6th Ave neighborhood are ordering take-out right now:
"Our family has been ordering takeout from Goofy Goose, Silk Thai, Ice Cream Social, and Legendary Donuts," says 6th Ave resident Mary H. "Goofy Goose has good burgers and fried rice. Silk Thai has some great spicy string beans, fresh spring rolls, and chicken satay appetizers."
What small businesses are Tacomans living on 6th Ave supporting right now:
Locals made sure to shout out Mary Mart, they have their menu online and you can place an order and pick up. MSM Deli is also selling 12 packs of beer through their walk-up window. Oh, 6th ave!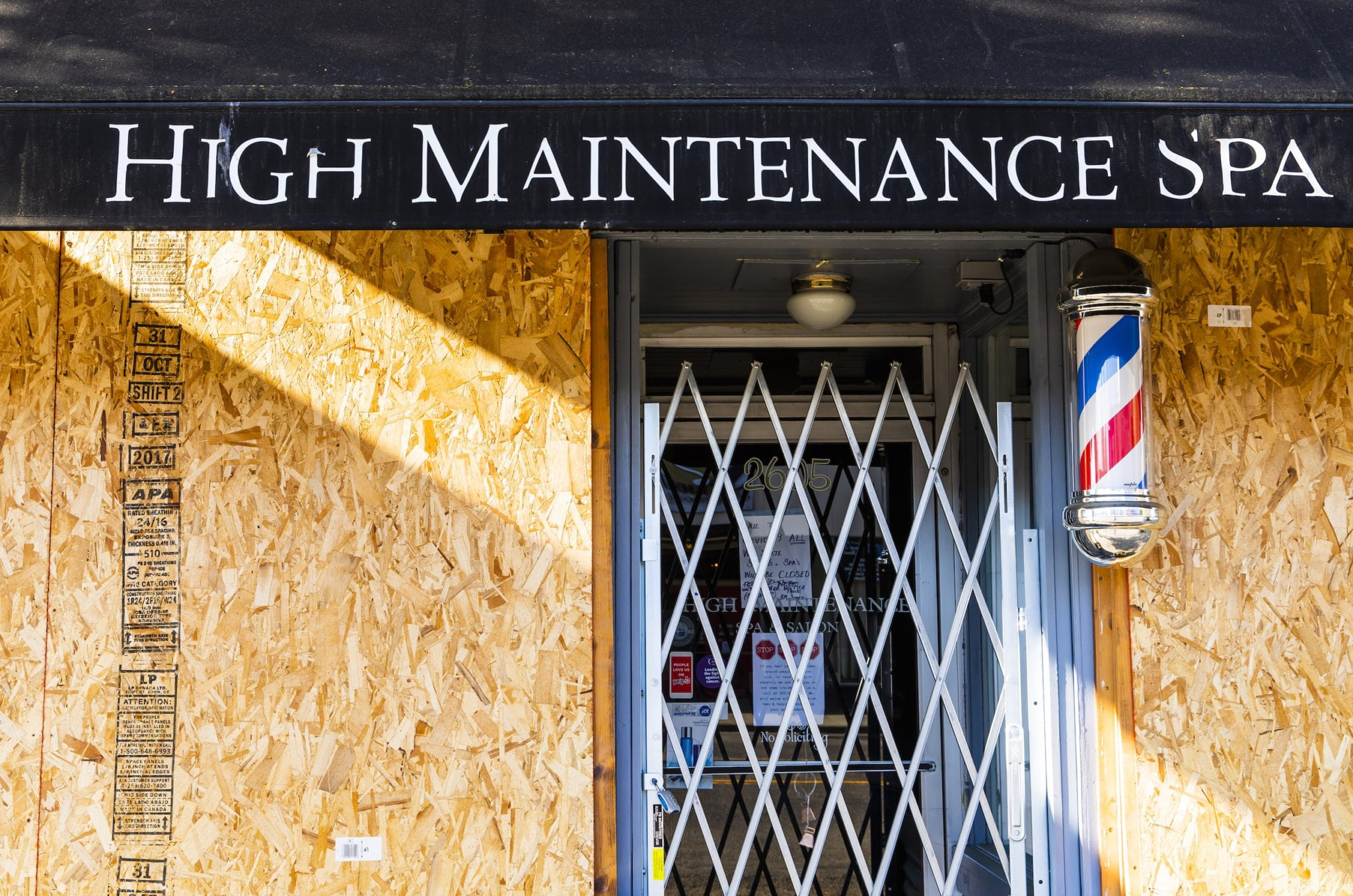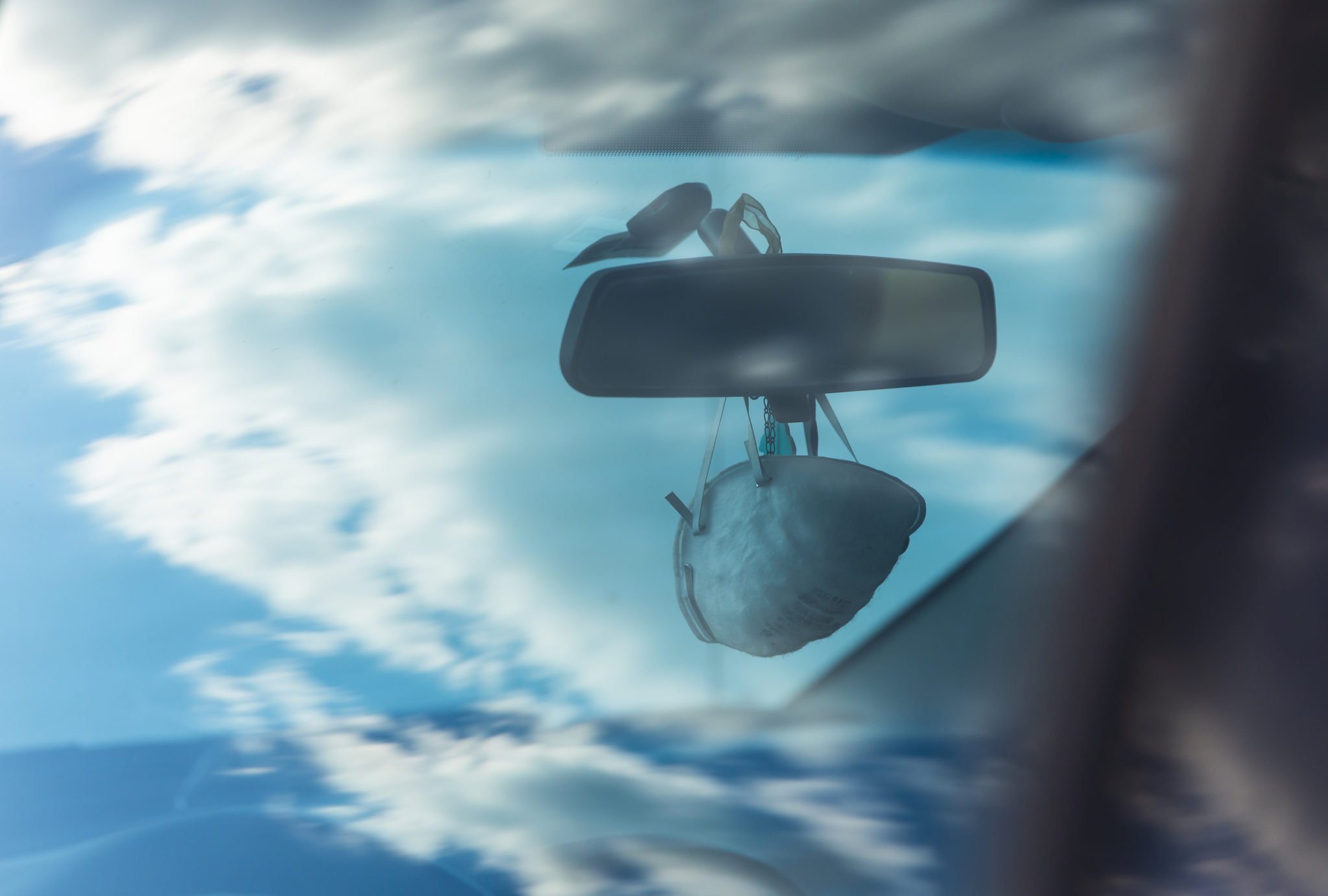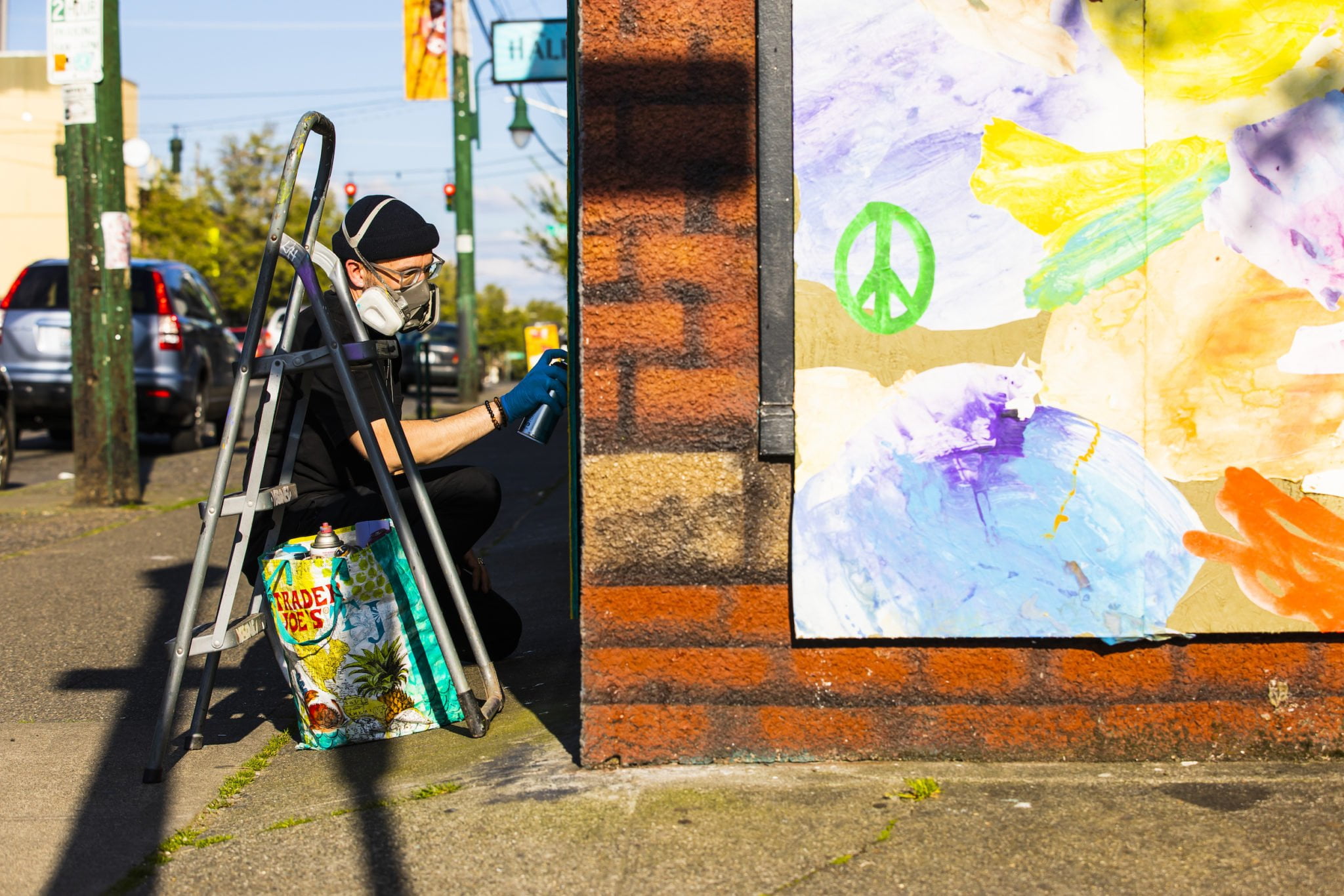 It's clear that 6th Ave residents and business orders are following the governor's request that we stay home and stay healthy. Many businesses are closed and people are only going out for essential business. The 6th Ave neighborhood is quieter than usual, but it's clear from these pictures that 6th Ave during Covid-19 is still vibrant.
Click here to see more photos and hear more about what it's like in Tacoma neighborhoods during Covid-19.