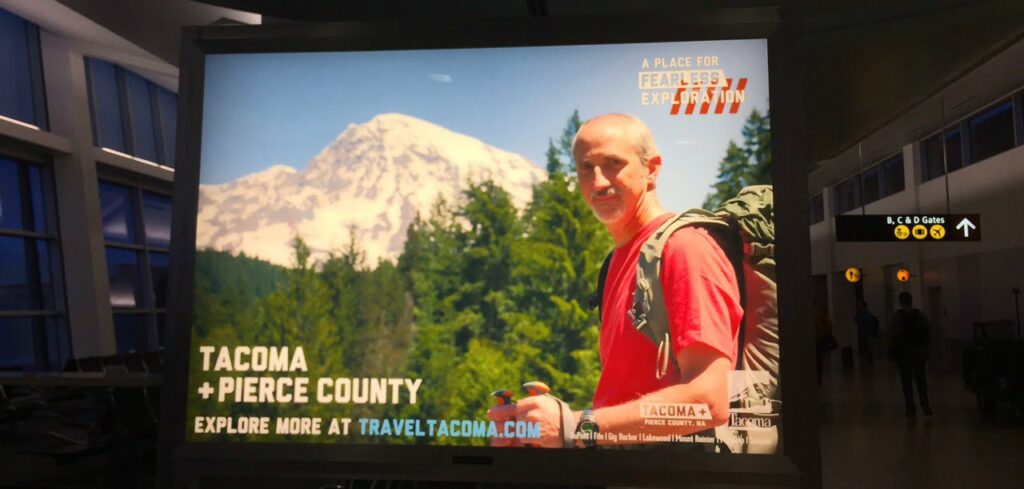 My friend Jenny sent me a picture of an ad at the airport the other day. It was a picture of a man on a hiking adventure that said, "A place for FEARLESS exploration." She thought it was a good topic for conversation- what's up with that slogan? Do they mean Tacoma is scary?  The folks over at Exit133 talked about it when the slogan first debuted– but I thought it would be fun to go right to the source,  Bennish Brown from the Tacoma Regional Convention and Visitor Bureau.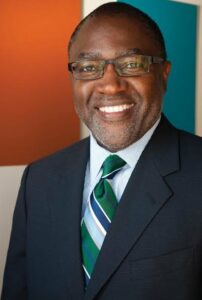 Bennish Brown and his wife moved to Tacoma 3 years ago so he could take this job. He'd never lived anywhere but North Carolina, and I must say, his excitement about our area is infectious. He's lived in Downtown Tacoma, at Ruston's Commencement Condominiums, and now in Tacoma's West Slope– and he loves it. "I like the things that are beginning to happen here, " I like that this is now a home for me at this part in my life."
Bennish says the first thing they had to figure out as they worked to raise the profile of Tacoma and Pierce County as a destination for tourism and for events was "What makes us unique?" They settled on focusing on Mt Rainier, Classic Cars, and Glass Art as things we have in our area that other people don't have. After launching the campaign, they decided to start marketing at the airport. "It's called the Seattle-Tacoma Airport," says Bennish. "And Tacoma has been absent for far too long."
What can we as Tacomans and Pierce County residents do to to help promote more tourism? "Be ambassadors!" says Bennish. "Explore Pierce County first, explore Tacoma first, and then share the beauty of our region after that."
This week the TCVB is having a contest where you can win two tickets to the US Open in June! Click here to learn more. 
Show Notes:
Travel Tacoma – Tacoma Regional Convention & Visitor Bureau
Greater Tacoma Convention & Trade Center
Mt Tahoma <cough> Mt Rainier National Park