We've had lots of requests to talk about things to do with kids in Tacoma- we were lucky enough to be able to get Tacoma blogger and Business Examiner "Rising Star" Award at the annual Women of Influence Rosie Martinson of TacomaWorkingMom.com to sit down and speak with us about her favorite kid friendly activities in Tacoma.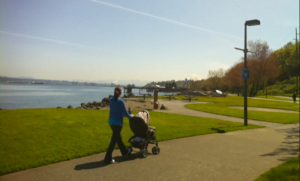 Rosie always keeps it real, she and her husband live in Tacoma's Proctor District and are a blended family with four boys.  Rosie writes about my daily life as a working parent and parenting on her popular local blog.
"I am a frugal woman," says Rosie. "I like to do things that don't cost much."
Check out the show notes for some of Rosie's awesome recommendations for things to do with kids.
Show Notes: 
SoundsFunMom.com – Local blogger with great ideas for kid friendly activities
Spanaway Petting zoo
Tacoma Childrens Museum
Rollin' 253
Northwest Trek
Point Defiance Zoo
Metro Parks Activities – Sports for kids, Kandle Park Wave pool, swimming lessons
Washington State Fair – Spring fair in coming up!
Chambers Bay – great for walks, playground, dog park
Wild Waves
Narrows Bowl – Indoor Putt Putt
TMP Family Theater