For those of you who love small-batch spirits, homemade bitters, the freshest ingredients and artisanal mixers, you'll be happy to know that Tacoma's craft cocktail game is en pointe! From top-notch tequila and tiki bars to swanky 21+ establishments, Tacoma's restaurant and bar scene is wide and varied.
This list of the best craft cocktails in Tacoma is here to get you started on the right track!
Hilltop Kitchen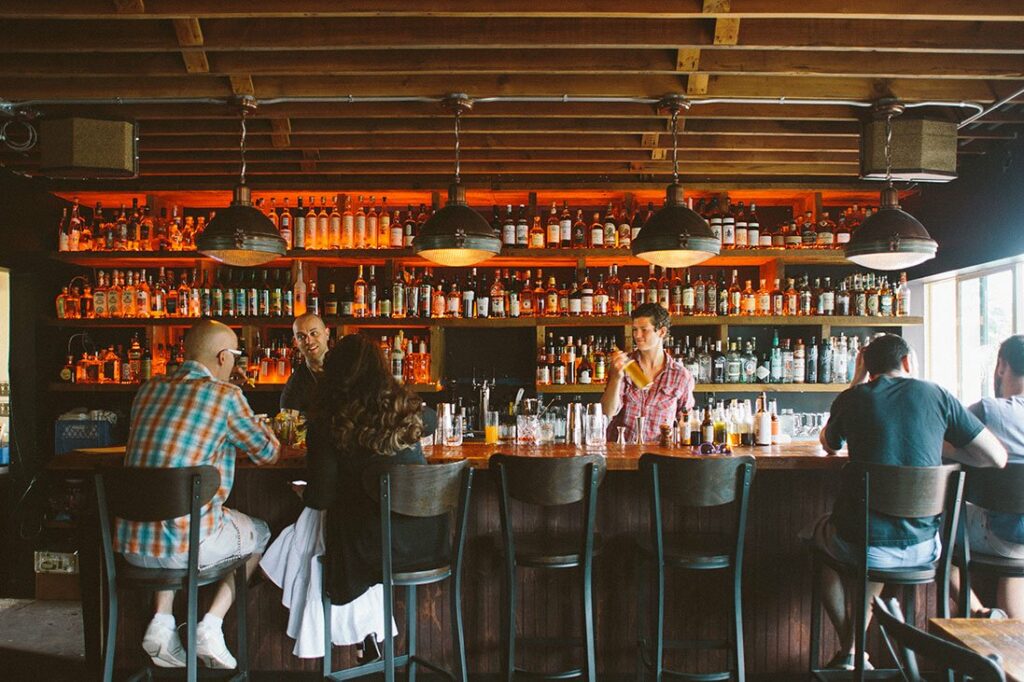 This craft bar serves up a unique, mouthwatering menu inspired by the American Southwest and Latin America, as well as fresh and seasonal foods. The folks at Hilltop Kitchen are very particular about their food (to our delight!), and are diligent about sourcing their food from local farmers, butchers and more.
The impressive cocktail menu focuses on mezcal, tequila, rum, cachaça, and whiskey, and these guys take their cocktails serious: everything they can, they make in-house, including fresh juices and housemade sodas. (Plus, they even source their ice from sculpture-grade ice that they hand carve themselves. We weren't joking when we said they were serious!)
Tip: Happy hour is from 3-7pm EVERY DAY, which means $6 (usually $10) cocktails. Drinks like the Liza Island (vodka, vanilla/lime cordial, orange juice, ginger beer) and an Old Fashioned (bourbon, saffron/cardamom bitters, orange oil) are a couple of the treats on the menu!
913 MLK Jr Way, Tacoma WA | 253-327-1397 | Monday – Saturday, 11am – 2am

---
Marrow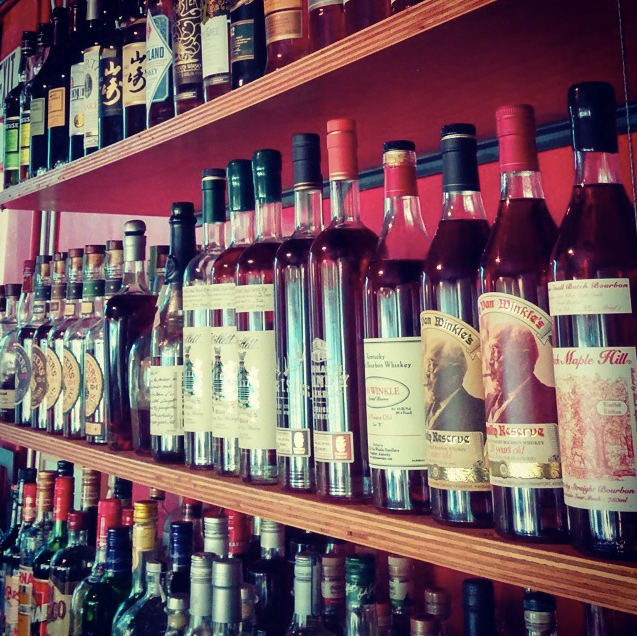 Specializing in seasonal Northwest food and drink, Marrow is a 21+ establishment with an incredible cocktail and food menu. Their decadent cocktails include three categories: Liquid Swords ($10), Classic & Vintage Cocktails ($10), and Decadent ($14-$20). Liquid Swords feature exotic-sounding concoctions, like the Killa Bee (sesame oil-infused vodka, lemon, honey, date) and the Bamboo-ish (blanc vermouth, Manzanilla sherry, orgeat, angostura & orange bitters, absinthe). The Classic & Vintage Cocktails feature forever-classics, like Pimm's Cup and a Spring Negroni, and the Decadent section lives up to its name: drinks like Cask Strength Sazerac (Thomas Handy cask-strength rye whiskey, cognac, truffle, peychaud's bitters, absinthe, lemon oil) are sure to "wow" (and at $16 it ought to!).
Marrow's food menu is just as artisanal; unique finds like Geoduck Chowder, Bulgar Succotash, and Wild Boar Tenderloin are sure to keep any foodie curious and delighted.
Tip: Marrow's Happy Hour (cocktails, beer, wine and lots of tantalizing food options) is from Tuesday through Saturday, 3 to 6pm & 10pm to Midnight. Also, every Wednesday there's a special tasting menu! Check out their site for details.
2717 6th Ave Tacoma, WA 98406 | 253-267-5299 | Tuesday-Saturday: 11am – 12am


---
Tacoma Cabana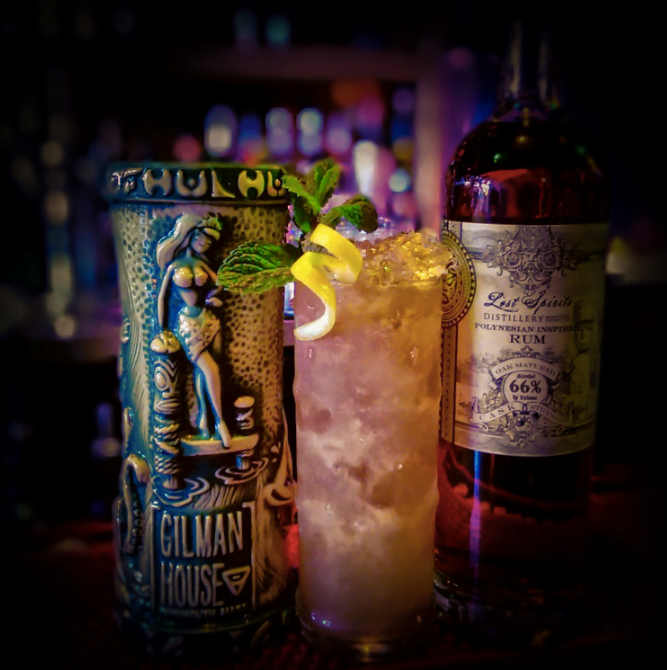 Tacoma Cabana has over 200 types of rum. Holy. Cow. This premier Craft Tiki Bar serves up its Tiki-inspired specialty cocktails in a beach hut atmosphere that's like going on a mini-vacation. Many of the drinks including a "Limit 2 Per Customer" note, and this should serve as a warning to all who enter! The guys at Tacoma Cabana know what they're talking about; these babies are STRONG. With names like the "Zombie," "Painkiller," "Suffering Bastard," and "Swizzle of the Damned," what can you expect?
At Tacoma Cabana, the breezy, tropical blue sky is the limit when it comes to the cocktail menu that includes some helpful tips (err, warnings) along with each cocktail. For example, may we present the Fog Cutter: "Lemon, Orange, orgeat, brandy, gin and light rum will cut through the heaviest of fogs or put you in one."
A long list of food options are available, too: appetizers (Bali Hai Pork Sliders, Tiki Platter, Hula Hula Salad), entrées (like the Kona Burger or Moai Burger) and dessert make up their "vacation fusion style cuisine." Plus, vegan, vegetarian, and gluten-free options are available upon request!
Tip: Throw your next party at Tacoma Cabana! They have karaoke, and you can rent the stage floor (complete with couches, dance floor, and personal bartender service!) or the fab Captain's Lounge. Learn more here.
728 Pacific Ave, Tacoma, WA 98402 | (253) 222-4184
---
Matador *Special Honorable Mention*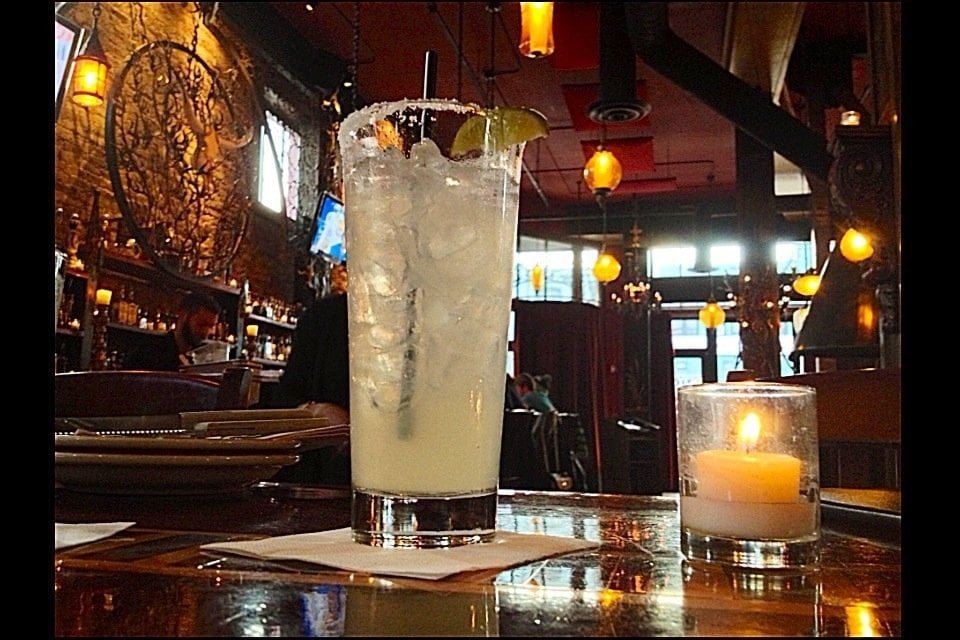 We must give a special honorable mention to the AMAZING margaritas at Matador! Known for their huge 100+ selection of tequila, Matador offers up delicious hand-crafted specialty cocktails. They have a few locations in the Northwest, and we're lucky enough to have one right in Downtown Tacoma.
In addition to an excellent House Margarita (which we highly recommend), these guys also serve up a delicious Blood Orange Margarita, their  famous Tamarind Margarita (with a cinnamon sugar rim), and their Cucumber-Jalapeño Margarita (with chipotle salt rim).
Tip: Matador has an incredibly priced and delicious Happy Hour every day from 4pm to 6pm, and 10pm to 1am. $5 appetizers FTW!
721 Pacific Ave, Tacoma, WA 98402 | (253) 627-7100