Getting involved in local politics can feel daunting—we all learned different things in school, and that civics class you may have taken several years ago might not have covered much about state governments, how cities are governed, etc. And it can be seriously confusing! Who runs what? Is the city in charge of something, or is the county, or is the state?
Getting people involved in local politics is a huge challenge, and we think that part of the reason that many people don't get super involved in local politics is that they simply don't know much about how our city is governed. No shame! We're here to help!
Here's a quick overview on the Tacoma City Council:
The City of Tacoma has a Council-Manager form of government.

The Council includes the Mayor and 8 Council Members.

The 8 Council Members = 5 Council Members from different districts + 3 at-large.

Each Council Member is elected to serve a 4-year term.

The City Council is in charge of making policy in Tacoma.

Their responsibilities include:

Enacting and amending City laws

Adopting the Biennial Budget

Appointing citizen boards, committees, and commissions

Providing guidance and direction on issues that affect quality of life in Tacoma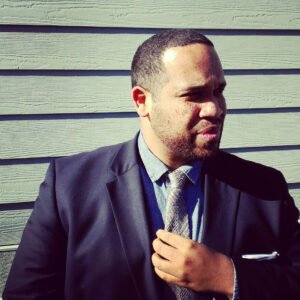 We also interviewed Dorian Waller, a co-partner at Archway Consulting, a firm that works to help people get elected to public office. (We recommend listening to Nate Bowling interview Dorian on the Move to Tacoma podcast—they talk local Tacoma politics in the latest episode!)
Q: What do you think that most people don't understand about how the city council works?
Dorian: The council does not hire its own staff. They are not responsible for schools, nor parks. Besides the Mayor, the council is considered part-time. Also, the council has only had two female Mayors and at least 7 racial minorities to ever serve on the council since the city's inception.
Q: If someone wanted to get on the Tacoma City Council, what is the easiest path to success? What are your tips?
Dorian:  Historically, the easiest path to council is by knowing the 'right people' in the 'right circles.' Whether wrong or right this is still somewhat the case, however, building name recognition for yourself and showing yourself as competent and likable is what tends to win out in Tacoma for those who are not tied closely to the political circles here.  
Q: Do you think people use the city council as a stepping stone to more prominent elected positions?
Dorian: Yes.
Q: What should Tacoma residents look for in someone running for Tacoma City Council?
Dorian: If they care deeply about the issues you care for and are credible. Are relatable and competent—think of that friend you can grab a drink with, but is more than knowledgeable about issues, can converse with you and be challenged by you on their stances.
Q: Who are our current council members and what are their districts?
Dorian: The city's website does a good job covering this. Though folks should learn who their councilmembers are.
Q: Which Tacoma City Council seats are up for re-election?
Dorian: Position #2 (Robert Thoms) is the only seat up for re-election. The other seats (elections) that you may have heard are for those seats are will be vacant at the end of the year due to term limits.
Thanks for the info, Dorian! You can hear more from Dorian on the Move to Tacoma podcast—tune in to hear Nate Bowling interview Dorian Waller here!
Did you know there are FIVE seats (including the Mayor!) on the Tacoma City Council that will be open for people running for office? Should YOU run for office? Do you know someone who should?

Filing deadline is in May!

Click here to learn more about filing to run.
---
Would you like to learn more about local government?
Join us for Adult Civics Happy Hour!
Click here to RSVP to this FREE event!