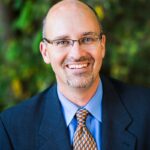 While many people are aware that the Pierce County Council exists, few of us know much beyond that! We interviewed Hunter T. George to get his expert insights on the Council, and below, you can learn everything from the basics of the county council (what's the difference between a city council and a county council?) to how to run for office!
---
Q:  Can you provide a bit of background regarding your connection to the Pierce County Council? 
Hunter T. George: I served as the county's communications director from 2009 to 2015. I worked with all three branches of government at the county: the executive, the Council, and the courts. My goal every day was to try to inform people about issues facing the county and what its leaders were doing about them. It's a big county, with lots of challenges. That communications gig was never, ever dull.
Q: How is the Pierce County Council organized? How many people are on the council? 
Hunter T. George: The county is divided into seven council districts that each represent about 115,000 people. Councilmembers are required to live in the district they represent. The councilmembers choose their chairman/woman every year. Doug Richardson, who represents District 6 (primarily Lakewood, Steilacoom, JBLM and DuPont), is the chairman for 2017. Councilmembers are limited to two consecutive 4-year terms.
Q: How do you get elected to the Pierce County Council? 
Hunter T. George: The elections are staggered, meaning you don't vote on all 7 districts every election. County seats are on the ballot in even-numbered years, so you will see three seats on the ballot in 2018, and the other four in 2020. To run, a candidate signs up at the Pierce County Auditor's Office during filing week, which is in mid-May. Candidates then face a quick deadline to submit a statement and photo for the voters' guide (so I recommend having a draft started by filing week). After that, it takes a lot of work to get noticed. "Doorbelling" a district is the most time-consuming way to campaign, but I think it's also the most interesting and fun. In my experience, most people appreciate a candidate's effort to knock on doors and talk to people.
An interesting side note: most local government elections (cities and school districts) are in odd years, but the county races are in even years. That means they often get swamped by news coverage of races for president, Congress, and governor, which is often frustrating for county candidates.
Q: What is something that you think most people don't understand about how the Pierce County Council works? 
Hunter T. George: It has a ton of responsibility. They set policies for an organization that has 3,000 employees and serves over 800,000 people. The County Council is the primary local government for more than half of those people because they live in unincorporated areas — areas not governed by a city council.  That's twice the size of Tacoma. County Councilmembers also represent incorporated areas — cities and towns. Those have elected city/town council members, so the county tends to be noticed less in those areas (which was a challenge for my old communications gig).
Q: How is the county council different from city councils?
Hunter T. George: 1) City councils are nonpartisan, but the County Council is a partisan body, so candidates identify with a political party when they run. The current council has 4 Republicans and 3 Democrats.
2) A big difference is the county houses most of the region's criminal justice systems. Felonies are tried in Pierce County Superior Court. They usually will be held in the Pierce County Jail before and during trial. Cities have municipal court systems for traffic citations and misdemeanors, but counties handle the big stuff.
Q: If someone wanted to get on the Pierce County Council, what is the easiest path to success? What are your tips? 
Hunter T. George: It's not easy! In 2017, one County Council race was decided by just 383 votes out of more than 35,000 cast, and another seat had a 478-vote margin out of nearly 52,000 ballots. The good news is there's no at-large, countywide seat on the Council. If you run for County Council, you only run in a defined council district that has 115,000 residents. But geographically, they're all big districts, so it's a challenge to go doorbelling or otherwise connect with so many voters. Like any political position, keys to success include having good ideas and lots of patience, and getting involved. I recommend volunteering to serve on one of the numerous county boards or commissions so you can develop some expertise and get a feel for the organization and the constituents you'd serve.
Q: Do you think people use the county council as a stepping stone to more prominent elected positions? 
Hunter T. George: It's a highly desirable post, to be sure. Over the past decade, 4 sitting County Councilmembers have campaigned to be County Executive. (Trivia point: all of them lost). On the other hand, all 7 of the current councilmembers have held other public offices. For example, 4 of the 7 current members have served in the Washington State Legislature, and several have prior elected experience on the city councils in Lakewood, Gig Harbor and Tacoma.
Q: What should Pierce County residents look for in someone running for the council? 
Hunter T. George: That's a tough one to answer because it's really a matter of personal interests and beliefs. Personally, I like it when elected bodies have a mix of members with different professional backgrounds (some public sector, some private sector) and varied personal backgrounds. If everyone on a council has only worked in the public sector, then you're missing valuable insight from the private sector. If everyone on a council is from the private sector, then you're missing valuable insight from people who understand the nuances and differences in the public sector.
Q: Who are our current council members and what are their districts? 
Hunter T. George: Here's my quick list of members and where they live. Dan Roach (district 1, Bonney Lake), Pam Roach (district 2, Sumner), Jim McCune (district 3, Graham), Connie Ladenburg (district 4, South Tacoma), Rick Talbert (district 5, East Tacoma), Doug Richardson (district 6, Lakewood), Derek Young (district 7, Gig Harbor).
More trivia: Pam and Dan Roach are the first mother and son to simultaneously serve on the Pierce County Council.
Overall, the county makes it easy to look up County Council districts and members on a map you'll find here: https://www.co.pierce.wa.us/3666/District-Maps
Q: Are any council seats up for re-election? 
Hunter T. George: Not this year. There were 4 seats on the 2016 ballot. (McCune, Ladenburg and Richardson won re-election, and Pam Roach won an open seat.) The other 3 seats will be on the ballot in 2018. Two of those seats will be vacant because Dan Roach and Rick Talbert will complete their second terms and hit the limit. Derek Young is in his first term, which means he is eligible to run for a second term.
MoveToTacoma.com Pro Tip: Check out Pierce County Councilman Derek Young's blog posts on Medium to keep up to speed on what the council is working on.
---
Get informed about local government: