When it comes to awesome farmers markets, Tacoma's got it covered. Did you know you can go to a farmers market in Tacoma SIX out of seven days a week?! That is crazy cool!!!
Here's a quick look at WHEN and WHERE each Tacoma Farmers Market takes place at: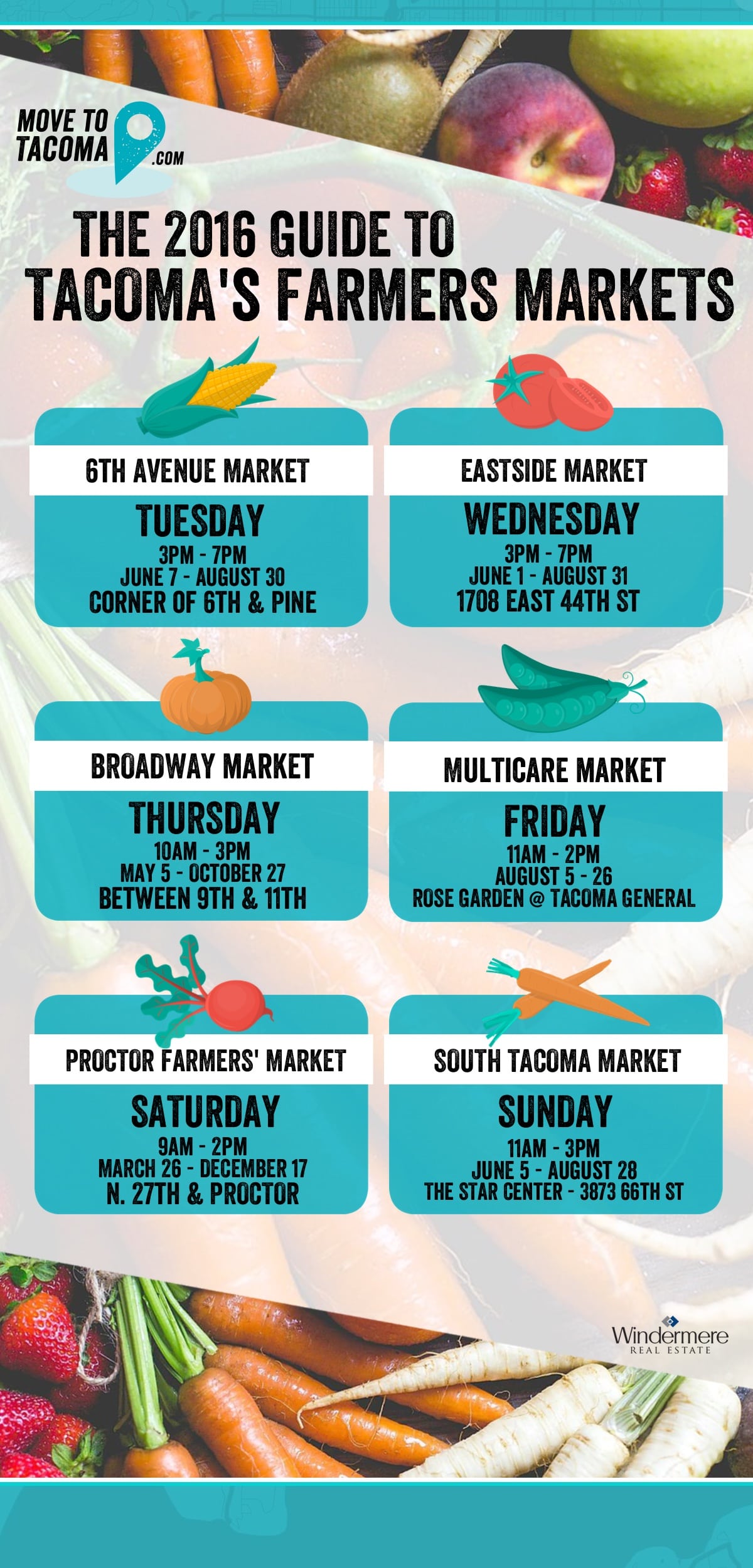 You can learn more about the Proctor Farmers Market here, and check out details on all of the other Tacoma Farmers Markets here!