By Marguerite Martin
Recently we received a message on the  MovetoTacoma.com contact for wondering why the site doesn't have any info about the arsenic and lead pollution from the Asarco Plant and ongoing clean up efforts. I realized that while I'm not an environmental cleanup expert- it is a great idea to have a resource page about it. While the toxic Asarco plant and its iconic smokestack were fixtures for people who grew up here, it wasn't till long after I became a real estate agent that I started learning what it really was. I remember a reporter reaching out and asking me about it and realizing I didn't really know anything. The smelter stopped operating in the 80's and the smokestack was torn down when I was in Junior High School (the 90s!) so a lot of discourse around this happened before I came along. That said, there's a lot out there if you want to nerd out on lead and arsenic.
While real estate contracts in Tacoma require disclosures around things like lead based paint and side sewer inspections, there is not a pamphlet titled "Here's everything you need to know about the Copper Smelter that operated in Tacoma for 100 years!" In the absence of such a pamphlet, here are some resources for doing your own research about the former Asarco Smelter and its impacts in the region.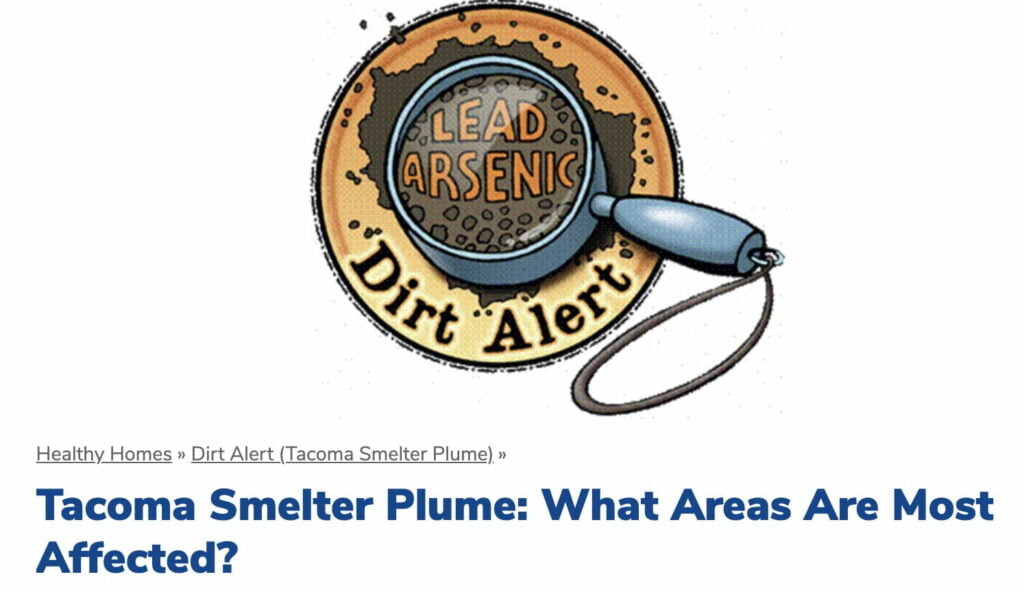 This is your main resource. You can find out where the areas that were most effected by the plume are and if the soil has already been replaced on the property. They have a tool there where you can enter the address of your home (or a home you're considering moving into) and see if it qualifies for soil testing.
2. Articles in The News Tribune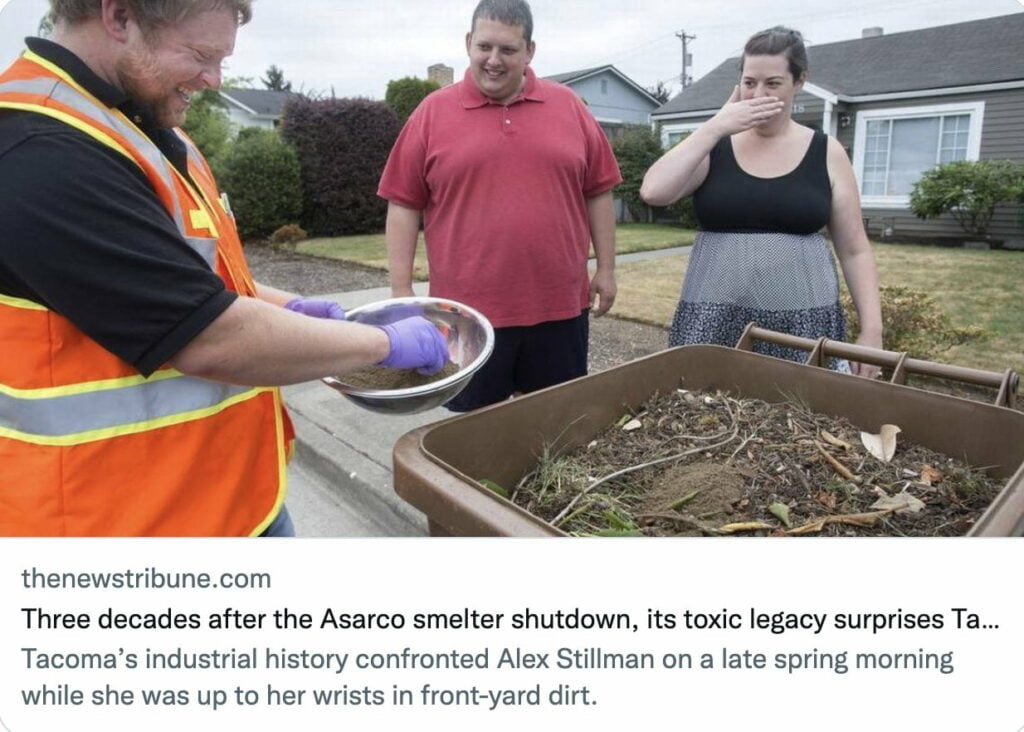 You can search TheNewsTribune.com site for "Asarco" and find tons of articles and op eds written over the years. They are the main paper in town and have been covering it the longest.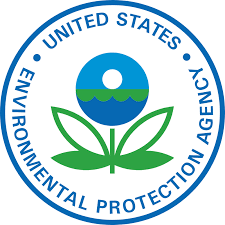 This site by the EPA has tons of information on what areas of the region were affected and what the EPA has done over the years to clean up the area and make it safe. They have info about what was done by Asarco before they filed for bankruptcy in 2005 and what has been done subsequently at Point Ruston by the developers of that site as that part of town has been developed and built up.
More Articles and News Stories:
Ruston asks EPA to step in concerning Point Ruston's 'drastic departure' from plans (The News Tribune)
From Superfund Site to super fun park: Tour Tacoma's Dune Peninsula (King5 News)
The ASARCO smokestack — once the world's largest — is demolished at the company's old copper smelter in Ruston, north of Tacoma, on January 17, 1993 (Historylink)
Video: scientist tests soil for hidden contaminants in community gardens (University of Washington)
The 25th Anniversary of the Smokestack Demolition (Suburban Times)
The Pacific Northwest and the Origins of Frank Herbert's Dune (Portland Mercury)