REVISED AND UPDATED JUNE 2019
In case you haven't heard… it can rain a lot in Washington. So when the sun comes out and it hits an amazing 70 degrees outside, Tacomans are ready to live it up outdoors as much as possible! Luckily, we have several incredible restaurants with great outdoor deck (and patio!) dining options, so you can soak up as much Vitamin D as possible when you have the chance!
First of all… we have to cover the decks on Ruston! Everyone knows that Ruston Way has spectacular views; here are a few of our favorite Ruston decks:
These guys serve up an AMAZING happy hour on the bar and deck Monday – Saturday from 3-6pm and 8:30pm-close. You can get $4 Lobster Shop Signature salads! $9 Ahi Nachos! $7 American Backyard Burgers (with Angus beef)! $7 Shrimp Po'Boy Sliders! And a ton of other seafood specialties. The Lobster Shop also offers a spectacular brunch every Sunday from 9:30am-1:30pm. (Make sure to make reservations!)
Located at 4015 Ruston Way, Tacoma, WA
---
This Northwest staple has a few nearby locations, but we're lucky to have our very own right on Ruston Way. Duke's is all about serving 100% wild, sustainable seafood, 100% grass-fed beef, and all-natural chowders with no extra chemicals. And of course, their waterfront deck dining is outdoor-dining paradise! This is my personal go to spot for taking my out of town guests in the summer- they stare at the sound and look for Orcas and seals while they munch.
Located at 3327 Ruston Way Tacoma, WA 98402
---
With an expansive, top-notch waterfront view, C.I. Shenanigans is a Tacoma go-to for special occasions, date nights, and of course, their mighty fine deck! They have a great variety of items on their happy hour menu, a lunch and dinner menu that's packed with sustainable seafood options, USDA-certified Black Angus Natural Beef, and their famous artisanal cocktails.
Located at 3017 Ruston Way, Tacoma, WA 98402
---
Of course known for their extensive selection of beers, the Ram on the Tacoma waterfront is no different. Trivia: MovetoTacoma.com founder Marguerite worked here in high school and can personally vouch for the quality of the mile high mud pies on a hot day. Sip on a seasonal brew as you bask in sunshine on the outdoor deck!
Located at 3001 Ruston Way, Tacoma, WA 98402
---
WildFin's bar patio is THE place to be in the summertime when you're at the Point Ruston end of Ruston Way! Enjoy cocktails under a whimsical string of lights as the sun goes down. Don't miss their brunch (helloooo Bloody Mary bar!) or their seafood-heavy happy hour menu. (WildFin also has a great kids menu and a "junior" menu so the little ones can easily come along as well.)
Located at 5115 Grand Loop, Tacoma, WA 98407

---
And traveling away from Ruston…
Boathouse 19 (at the Tacoma Narrows Marina)
It doesn't get much better than views of the Tacoma Narrows Marina during happy hour. You've got to check out Boathouse 19's happy hour ($6 Cutt's Island Colada! $6 Boathouse Margaritas! $4 caesar salad! $6 mini pulled pork sandwiches! $8 steamed manilla clams!) and the $3 Taco Tuesday deals! They also have an expansive gluten-free menu.
Located at 9001 S. 19th St., Tacoma, WA

---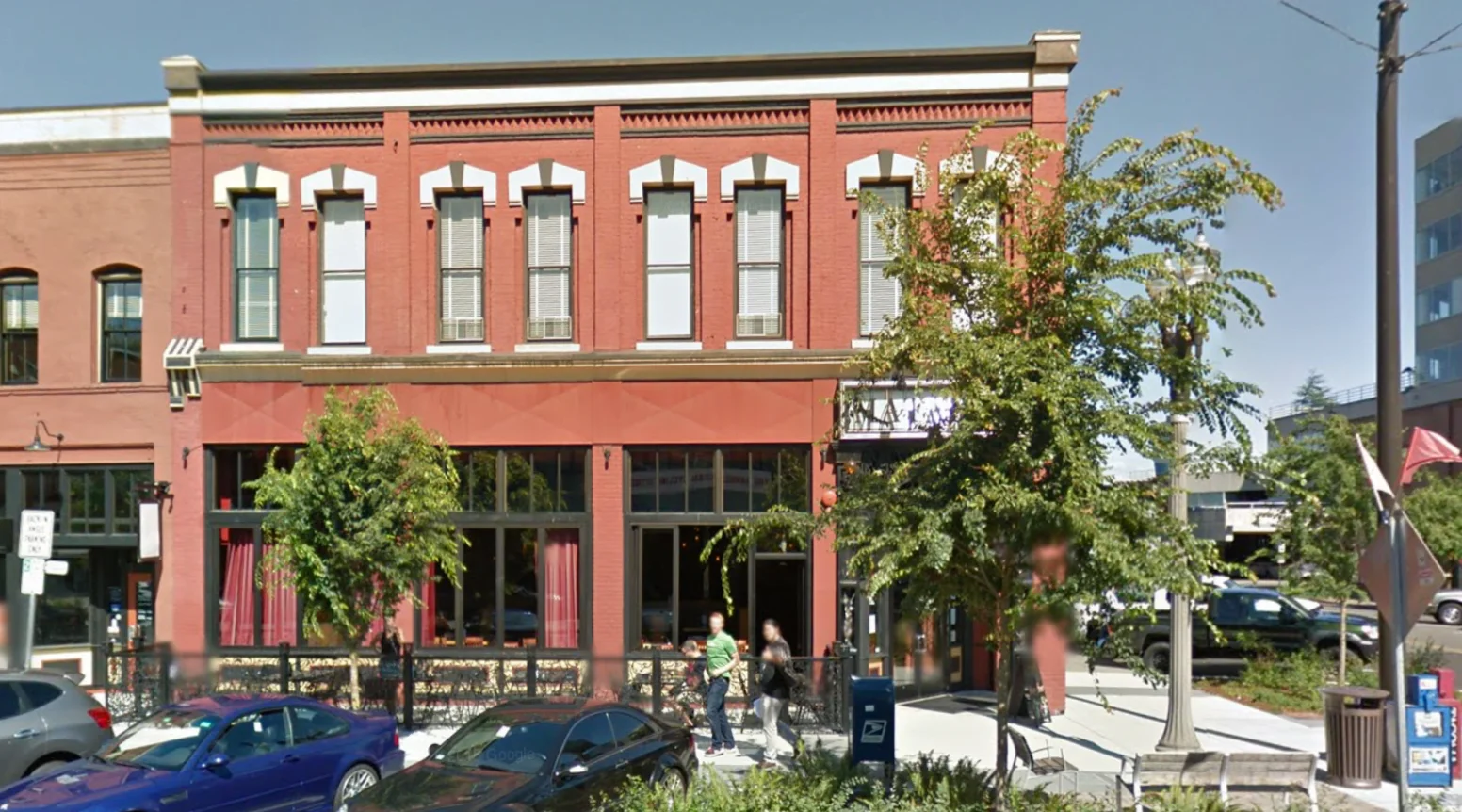 Watch out—Matador's outdoor patio can get HOT! (So be sure to drink lots of margaritas!) Located right in the heart of Downtown Tacoma, Matador is one of the very best places in town to grab a margarita and Mexican cuisine (and $5 Texas-sized Nachos during happy hour). It's also super close to downtown's Theater District, making it an ideal spot for before-show dinner or after-show drinks! Trivia: MoveToTacoma.com founder Marguerite ate so many of the Texas-sized Nachos (extra black beans!) that the folks at Matador gifted her one of the their tables. So that's a thing that can happen.
Located at 721 Pacific Ave, Tacoma, WA 98402

---
For the last 6 years, Asado has been voted as Western Washington's Best Latin American restaurant. Located in the heart of Tacoma's 6th Ave neighborhood, this hoppin' hot spot is known for steaks, seafood, and delicious cocktails. They even have a little deck out front, perfect for people watching on sunny days!
Located at 2810 6th Avenue Tacoma, WA, 98406

---
This 21+ only venue not only serves an impressive selection of beers, but their food menu is also en pointe! They have some great vegetarian and vegan options, and have specials throughout the week. Top of Tacoma's Happy Hour is 2-6pm daily and they offer $3 mimosas and bloody marys during weekend brunch, $2 well drinks on Wednesdays after 6pm, and more. Love beer? Read more about "Where The Beer Snobs in Tacoma Get Their Beer" here. 
Located at 3529 McKinley Ave E, Tacoma, WA 98404
---
Right in the center of Downtown Tacoma action, Indochine Asian Dining Lounge is just across the street from the Washington State History Museum and the Museum of Glass. This downtown fave serves lunch and dinner, and they have a fabulous new outdoor patio dining option this year! Sip on a cocktail (Marguerite is obsessed with the Drunken Buddha) and enjoy fresh spring rolls while you take in the downtown action.
Located at 1924 Pacific Avenue Tacoma, WA 98402
---
This diner-style burger and milkshake joint has a picnic area out back that's *almost* as cute as their trendy, retro interior. Chill out with a milkshake, boozy shake or a sundae at a funky-colored picnic table amidst mural art and gorgeous tabletop fires!
Located at 124 N Tacoma Ave, Tacoma, WA 98403

---
Where's YOUR favorite deck to dine on? Share in the comments!