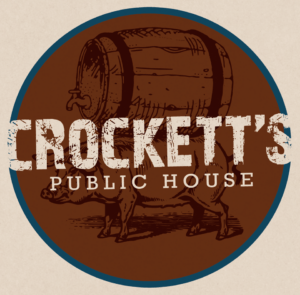 This downtown Puyallup staple is a local favorite, and it's also become the favorite of the Food Network's Guy Fieri. Crockett's made an appearance on Diners, Drive-Ins and Dives and Guy tried—and loved—their famous Fire Grilled Artichokes with Calabrian aioli, Mom's Sloppy Joe, and Public House Meatballs.
Crockett's was founded by Shaun Brobak in 2011, the man who also opened the nearby Trackside Pizza, another downtown favorite. Named after Hugh Crockett, one of Puyallup's founders and a hop farmer way back in the day, the restaurant feels as though it's been there for decades already (in a good way!).
The Amazing Eats
Their eclectic menu isn't for anyone on a low-calorie diet. Breakfasts menu items include dishes like Chicken Fried Steak, Biscuits and Gravy, Hangover Burger and chef-crafted breakfast cocktails, including "Puyallup's Best Bloody Mary," an extravagant beverage topped with salad, salami and pepperjack. Lunch and dinner includes a wide variety of salads, tacos, sandwiches, BBQ St. Louis Ribs, Lobster Mac 'n' Cheese, and a mouthwatering variety of decadent burgers.
Crockett's / 118 E. Stewart Ave, Puyallup WA / 253 – 466 – 3075