Making a Difference in Community (MDC) is a local nonprofit that has helped Tacoma and Pierce County with housing, health care, education, and employment since 1964. Last September, we talked with Rob McNair-Huff on the Move to Tacoma podcast about homelessness in Tacoma, and now, a year later, Rob is sharing some updates on homelessness in Tacoma with us.
---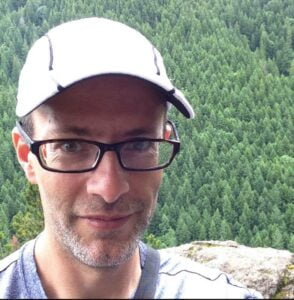 Can you give us an update on homelessness in Tacoma? How does 2015 compare to 2016?
Rob: The annual Point in Time Count for Pierce County took place in January, and what was found after more than 200 volunteers surveyed across the county was that 1,762 people were counted as currently being homeless. This is a 37% increase in the numbers gathered in the same survey in 2015. So our communities in Pierce County have a lot of work to do to help the growing number of people in need. Between 2015 and 2016, an average of 1.2 additional people per day became homeless.
How is the rise in homelessness affecting Tacoma?
Rob: The impact of increasing homelessness can be seen all across Tacoma. If you drive or walk along Tacoma Avenue on any given night, or walk through Wright Park, over this summer you could find two or three dozen people sleeping outside. We know from our work with those who are currently homeless that there is a huge cost savings to our community in things like emergency room and first responder costs if people are in housing rather than living outside. It costs these community systems approximately $40,000 a year for each person who is homeless, versus $18,000 a year for each person that MDC houses in its Housing First properties like the Randall Townsend Apartments.
How does MDC help those in Tacoma who are homeless? What is MDC doing in light of the rise of homelessness in Tacoma?
Rob: We continue to work with our partners in the community to help those who are currently experiencing homelessness in Tacoma. The biggest challenge is that there is simply not enough housing, deeply affordable housing, to offer more Housing First units to people, for instance. And the mix of those who are homeless continues to evolve as well, with unsheltered youth and young adults, with a shift in the gender make up of those who are homeless to the point that now 43% of those who were homeless in January were women. We need more resources to solve these problems.
What can we do to help?
Rob: I mentioned the need for more resources earlier. MDC will host its fifth annual Share Breakfast on Sept. 15 at the Hotel Murano's Bicentennial Pavilion, and people can sign up to attend through this Friday, Sept. 9. And if they can't attend, they can visit our website at www.mdc-hope.org and learn more about what we do as well as consider making an online donation.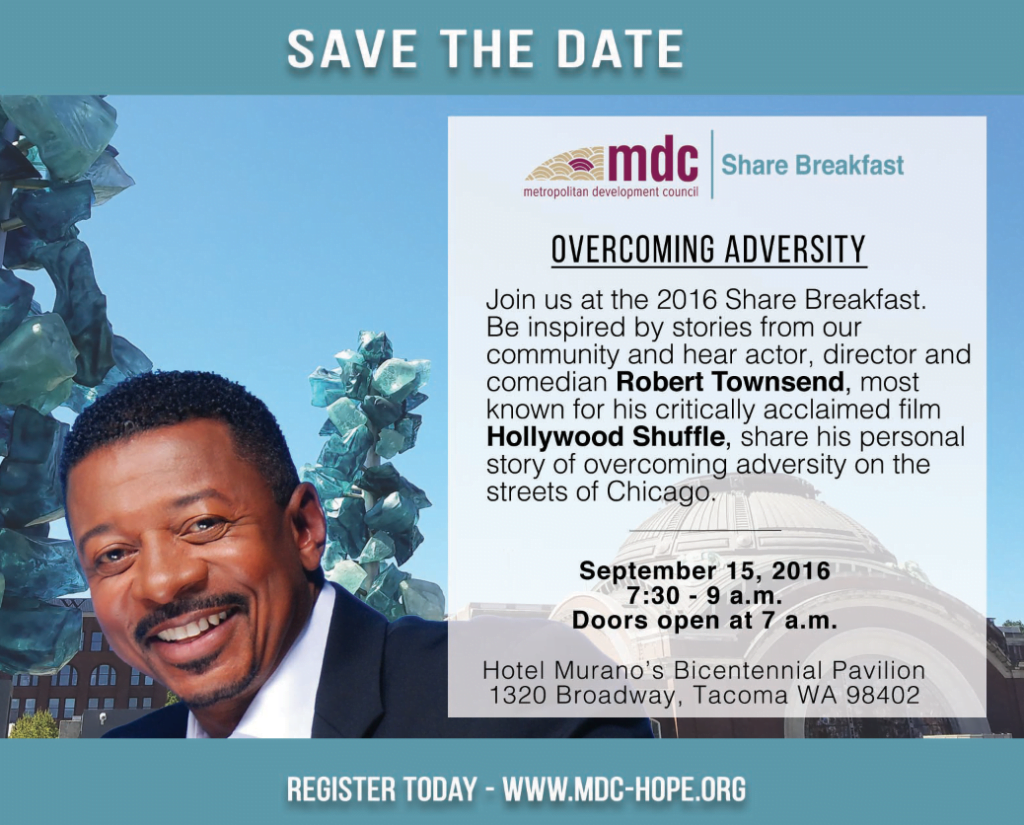 Another way to help will kick off next month, in October, when MDC launches a donation drive for hygiene products and creates a new volunteer program called A Simple Gift. We will have donation boxes around town for people to donate specific items that will be packaged by volunteers into hygiene kits that we will use for outreach to those who are homeless this fall and winter.
The contents of these hygiene kits will offer a little bit of direct help to each person who receives a package, but more importantly, we want to ensure that people know about our healthcare clinic and that they can come in for a shower and to periodically wash their clothes. These visits to our health clinic are critical for us to be able to help improve the health and well-being of those who need our services, and to ensure that these people know how to access health, mental health, substance use disorder, education and other services that we offer.
We know that these services can help transform and improve lives.