Food trucks are an important part of any city's foodie scene, and of course, Tacoma has some delicious food trucks to choose from. Lucky for us, Jessica Dally has put together an awesome website called FoodTruckTacoma.com! This directory of food trucks in Pierce County is an amazing place to start your food truck tour of Tacoma, whether you're looking for your next on-the-go fix or need to hire one for an event.
We interviewed Jessica on the food truck scene in Tacoma and she has some great recommendations for food truck fans and food truck business owners alike. Read on!
---
Q: What's the food truck scene like in Tacoma?
Jessica: The food truck scene is small but growing. The city has been working with operators to make things easier, but there are still struggles with regulation that make operations more difficult than it should be. There are food pods that operate during different months of the year, usually put on in cooperation with the city.
Things have changed relatively quickly here in the food truck scene, though I suspect a lot slower than most operators would like!!
Jessica: When I first came to Tacoma to work, I was commuting down from Seattle and the shop where I worked had a month of weekend events. We needed food trucks for every weekend and I desperately wanted to find local trucks. Unfortunately, the resources for finding trucks at the time was tiny. Sue Kidd at the TNT had a great blog and a handful of trucks (less than 5 I'd say) had websites, but that was about it. I went to the health department and found that there were a number of trucks licensed to operate in the county, but many had no online presence at all.
I attempted to hire local trucks for the events but wound up having to hire trucks from King County. It was at that time I realized I wanted to do something to help local trucks, consumers and businesses like myself connect. Having a single place to list all the trucks available would be a resource for everyone.
For trucks with low budgets, the website could become their online web presence until a time they could have a website. For consumers, it would be a place to research what trucks are available, or even hire a truck for a private party. For businesses like myself, it was a resource for finding trucks for events. Funny enough, over the next couple of years I did use my own website at work for work events!
Q: If someone is interested in starting a food truck in Tacoma, what do they need to know?
Jessica: At some point I hope to incorporate some of these resources into the website, but at this point the site is simply focused on listing trucks. Washington State Food Truck Association is likely a better resource for that and is much more involved in the political side of food truck regulation as well.
That said, our own Bates Technical College has what I believe is the only food truck culinary program in the state, so if someone is looking to get that sort of education they need not go far!
Q: Are there any food truck-focused events in Tacoma or Pierce County that people should be aware of?
Jessica: So many! All summer long and even in the fall and winter! Metro Parks Tacoma hosts the Food Truck Fest right in Wright Park every summer, usually toward the end of July. And there are many more throughout the county. If folks aren't following TNT Diner and Washington State Food Truck Association they should be. Food Truck Tacoma posts information as well of course!!
Q: What are a few of your favorite food trucks?
Jessica: I should absolutely say I've not had them all by any means, so to pretend there are favorites would be very wrong. I do think Tacoma has the best donuts I've ever had with Original House of Donuts and they have a food truck so, really, you can't go wrong there!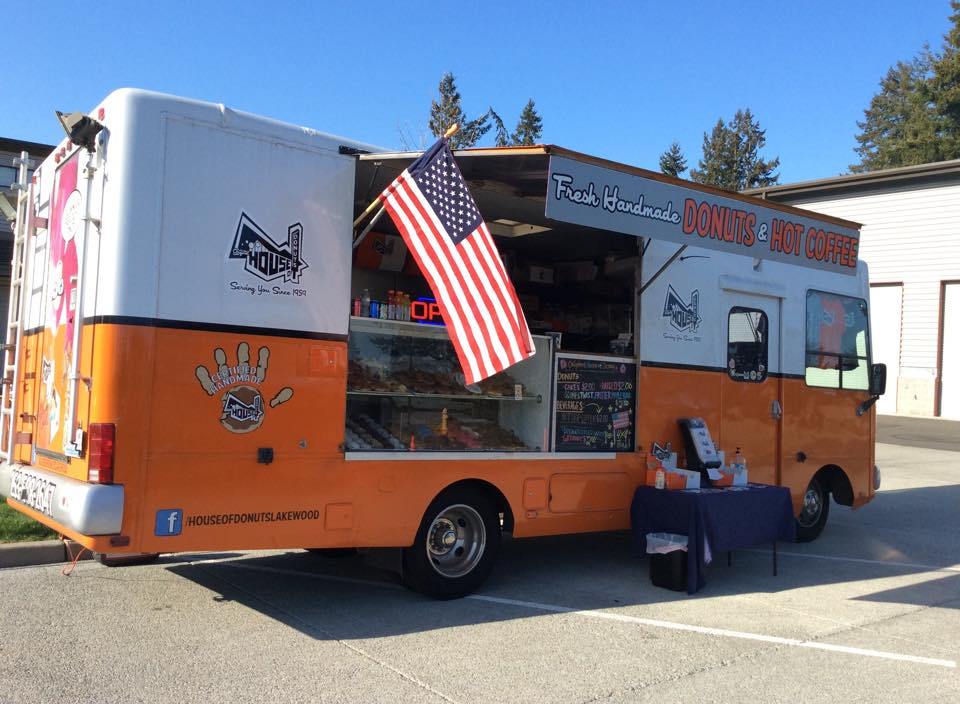 Photo courtesy of FoodTruckTacoma.com
Curbside Urban Cuisine is the Bates Tech Food Truck. They change their menu regularly so you're likely to find something you like. Best yet, like so much in Tacoma, prices are GREAT!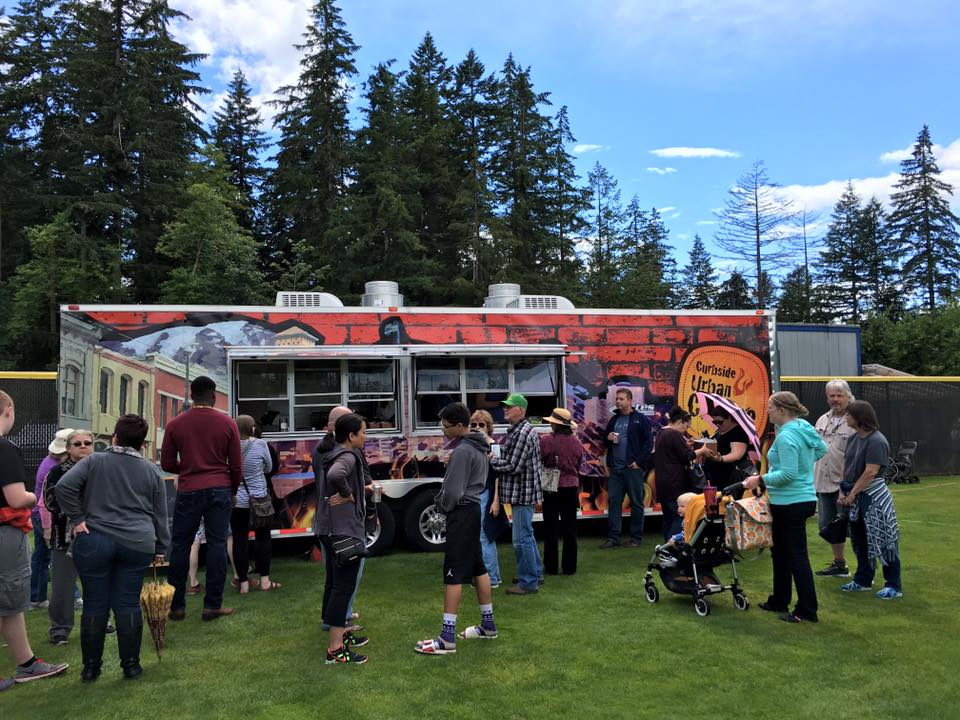 Photo courtesy of the Curbside Urban Cuisine Facebook page
Q: What are a few of the most unique food trucks in Tacoma?
Jessica: Well, our donut truck is pretty cool. We have Thirst Responder, a beer and wine truck which is unusual in that mobile beer and wine can be tricky regulation wise, and we have a lot of really great variety as well—Lumpia World, VietNom Nom, lots of great BBQ and soul food. (Unless you hate banana pudding ALWAYS get the banana pudding! Our food trucks know what they're doing when it comes to banana pudding——can you tell I just finished lunch!)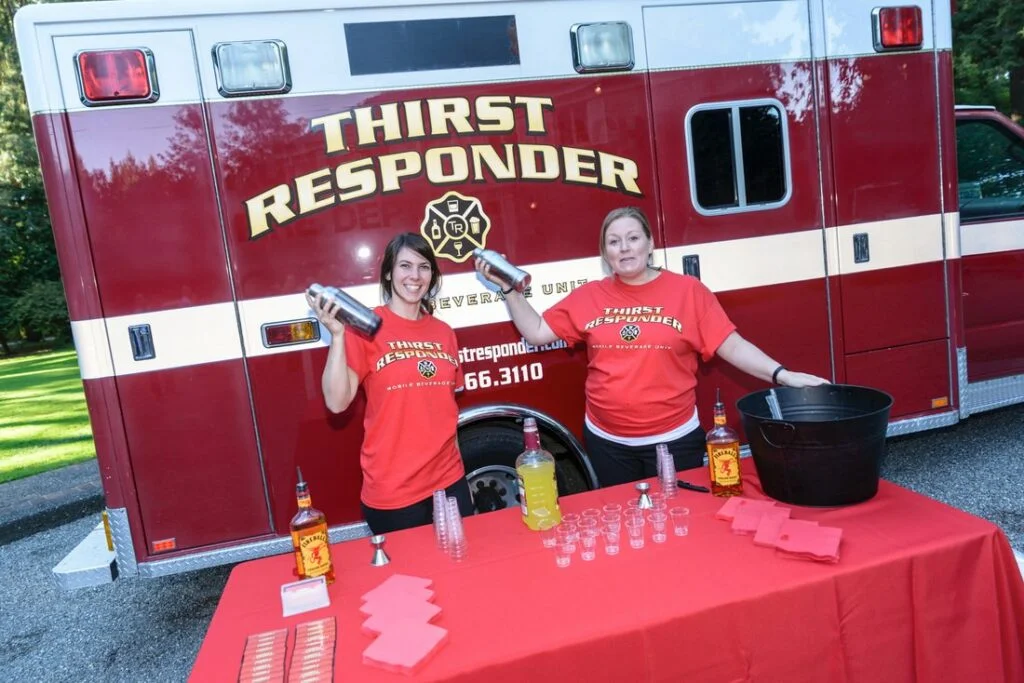 Photo courtesy of TheThirstResponder.com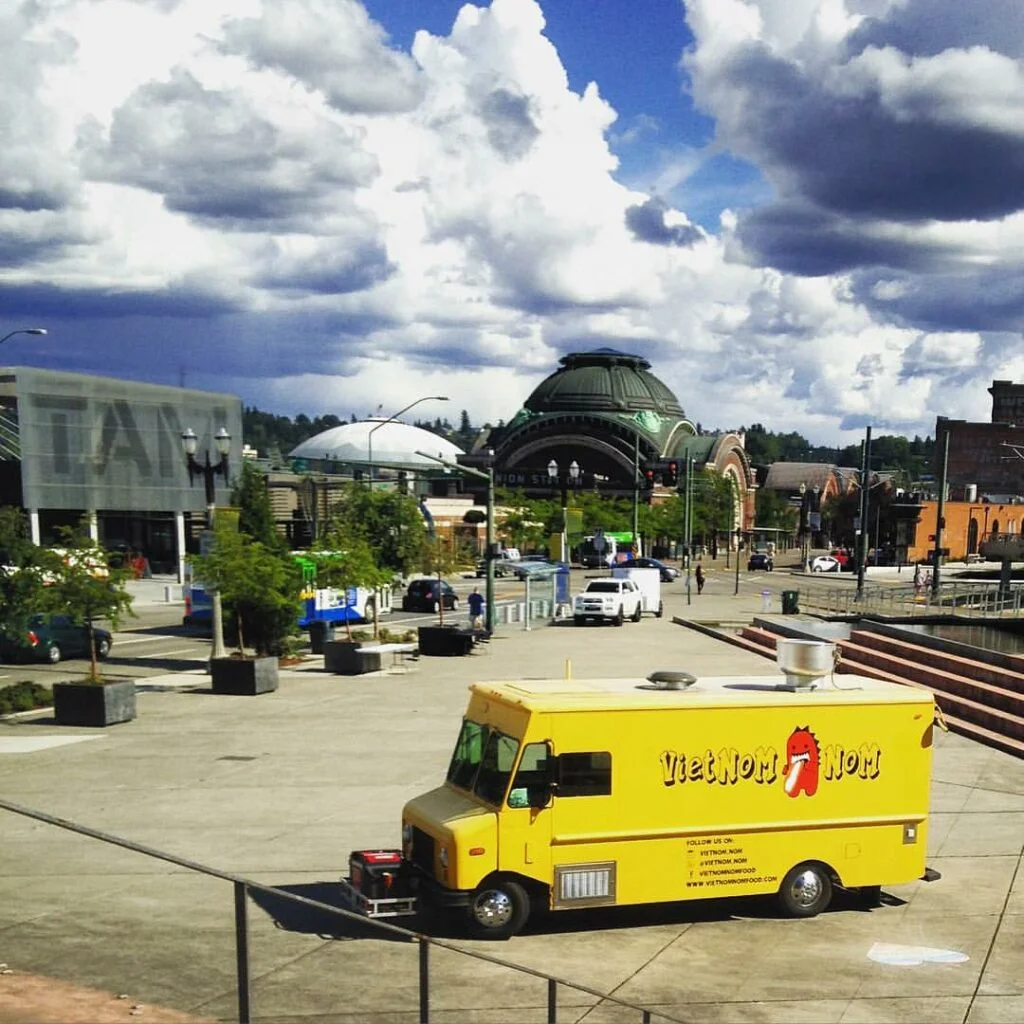 Photo courtesy of VietNom Nom's Facebook page
Q: What does the future have in store for FoodTruckTacoma.com?
Jessica: The only other thing to add is the Food Truck Tacoma is a totally nonprofit site at this point.  It is volunteer-run simply to help food trucks get the word out about what they do.
At some point soon I hope to move the site over to a more robust platform that includes classifieds to make it easier for people to find trucks and for trucks to find people. Right now when someone is looking for a food truck they contact me and I forward along that information to the right people. It's a lot of work, and not sustainable long term. That said, I'm not a web developer, so it may take a bit longer than I'd like.
Finally, if folks know of trucks that are registered to do business in Pierce County that aren't listed on the site please encourage them to get listed! It's free and pretty simple. More important it translates into work opportunities as people contact me regularly to hire food trucks or just to find a new truck to try. Trucks can get listed by filling out the information here!
At this time, we're only listed trucks licensed in Pierce county. We'll list other trucks once the website is moved over to a different platform. Website volunteers are always welcome. 😉
Featured image courtesy of Curbside Urban Cuisine Facebook page